Flitework is single-handedly attempting to capture all of the excitement of the amazing collection of aircraft owned and operated by the Flying Bulls and housed at Hangar 7 in Germany. Hobbico recently announced that they will soon be distributing Flitework models. Initial offerings will include many of the Red Bull sponsored aircraft from Hangar 7: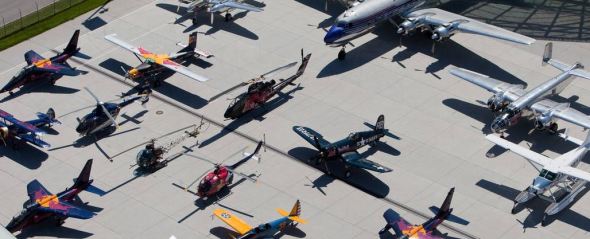 Red Bull Pilatus PC-6 Turbo Porter 2200mm
Flying Bulls Midi Pilatus 1450mm
Flying Bulls Extra 300LP-V2 1700mm
Flying Bulls Zlin 50 LX 1612mm
Red Bull Edge 540 1700mm
Red Bull Edge 540 1200mm
Red Bull Extra 300LP 1200mm
Two of these new ARF models will come in Receiver Ready versions:
Red Bull PT-17 Stearman RR
Red Bull T-28 Trojan EP RR
The larger models employ traditional balsa and light ply construction, while some of the smaller models are manufactured out of foam. The 2.2M sized Pilatus PC-6 Porter really caught our eye here at FlyRC! It features a very scale looking four bladed prop, Oracover covering, a painted fiberglass cowl and CNC milled aluminum landing gear. Flightwork offers a 5065-BL4 4-blade motor set, which includes a 5065/09 brushless motor, 100/7A BEC, 15.5 x 12.4 propeller, and 3.6″ (92mm) 4-blade spinner. This model requires a 6S 5000mAh LiPo and minimum six channel radio system.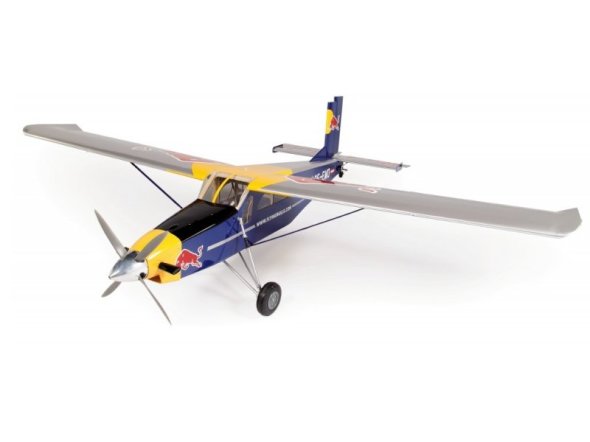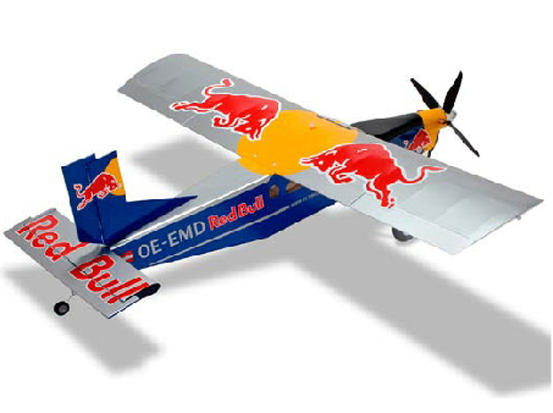 Click through to Tower Hobbies to browse or pre-order these exciting new ARF models!