Air shows at EAA's AirVenture put performers on the world's largest stage for aviation. More than 500,000 people from over 60 countries will attend AirVenture this year. For the first time, model aviation will be showcased during the main air show on two separate days at AirVenture!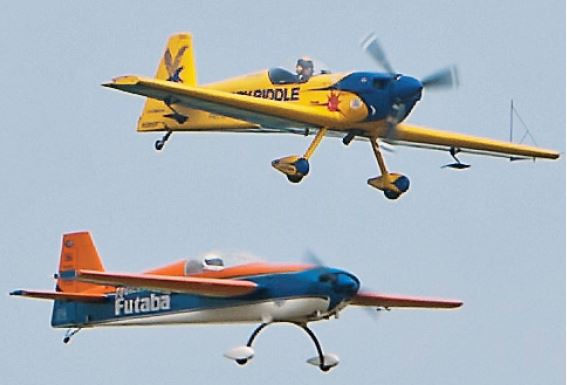 Matt Chapman, a well-known air show performer, will be flying his incredible CAP Eagle 580. Matt is also a member of Team Futaba and flies a large variety of model aircraft. This year, Matt will perform as a solo act, as a member of the 4-plane 4ce formation aerobatic team and in formation with Team Futaba manager Frank Noll and his 40% Extra model aircraft. Yes, model aircraft!  Matt and Frank have performed this routine at modeling events for several years. It is incredible to see. You will swear that Frank's 40% Extra and Matt's Eagle 580 are flying side-by-side (even though they aren't).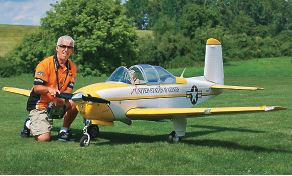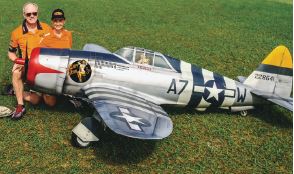 Joining Matt and Frank will be Team Futaba's Will Berninger flying a ½ scale clipped-wing Piper Cub, Mike Barbee flying a beautiful 138" span T-34-B Mentor, Brian O'Meara flying his incredible 1/3 scale P-47 Sleepy Jean and Paul LeTourneau flying his 118" span twin-turbine powered A-10. The flights will take place during the main air show on Wednesday, July 30 and Friday, August 1. Please check the official schedule at EAA.org for possible changes to the schedule.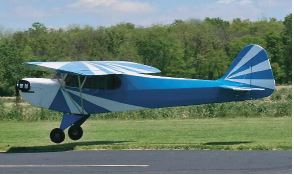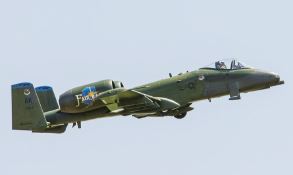 The pilots that have been selected to fly at the AirVenture Air Show are simply the best of the best. We are very proud to have them showcase model aviation for the entire world to see. Drones are currently generating lots of interest in R/C aircraft. The AirVenture Air Show lets people from all over the world see everything R/C flying has to offer. See you there!