We have been watching and waiting since Flyzone announced their first true aerobatic model, an Extra 300, a while back. We were excited to see this new model show up at the FlyRC offices today and wasted no time in getting the kit components out for a few photos. This model comes out of the box as a Receiver Ready model; simply add a minimum four channel radio system and 3S 11.1 volt 1800-2200mAh LiPo. As an extremely low parts count kit, assembly is guaranteed to take way less than an hour. The Flyzone Extra 300 comes equipped with a 35mm 1000Kv brushless outrunner, a 30 amp ESC and four sub micro servos already installed. We like the magnetically retained and removable cowl, wheel fairings and canopy hatch. Manufactured using durable Aerocell foam, the Extra comes slathered in a squeaky clean looking gray, red and black color scheme. We hope to have this model ready to go and in the air for photos and video lickety split. In the meantime, enjoy these studio photos and the Flyzone factory video showing this Extra doing its thing!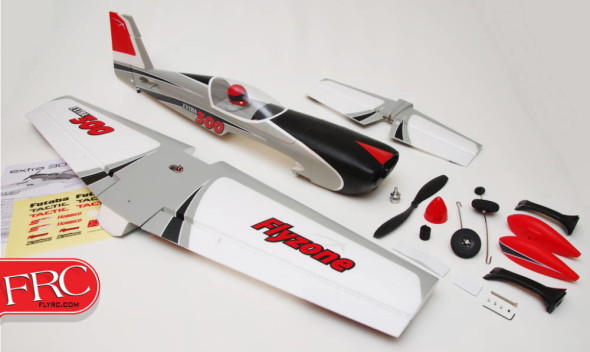 Specifications:
• Wingspan: 41.5 in (1055 mm)
• Wing Area: 297 in² (19.2 dm²)
• Weight: 28-31 oz (795-880 g)
• Wing Loading: 13.6-15.0 oz/ft² (42-46 g/dm²)
• Length: 34.5 in (875 mm)
• Requirements: 4+ channel radio and receiver, 3S 1800-2200mAh 30C LiPo battery, balancing LiPo charger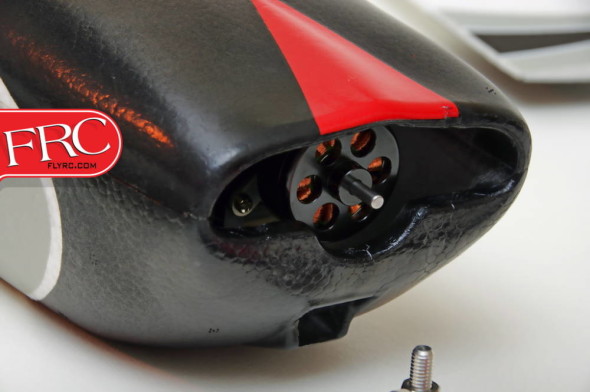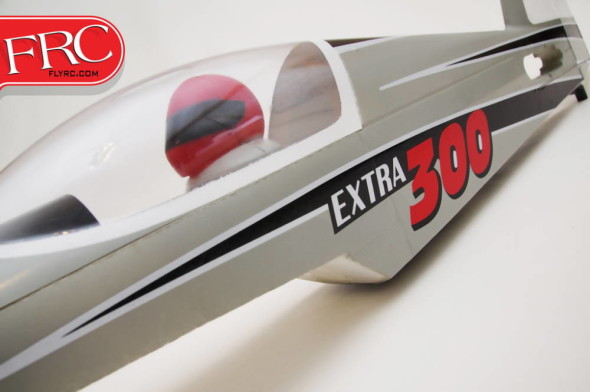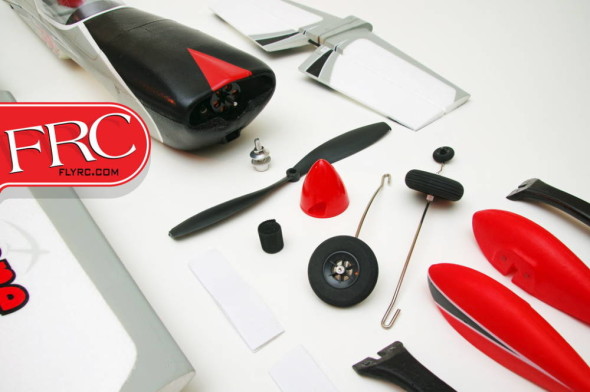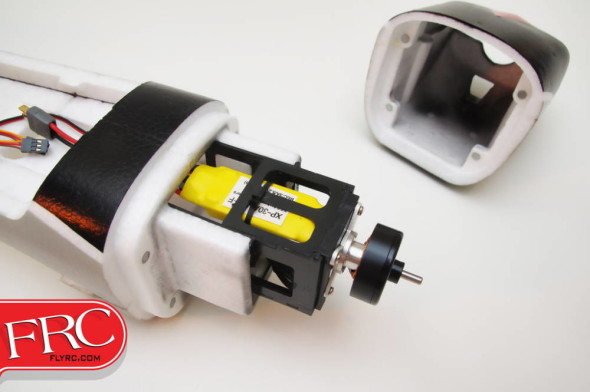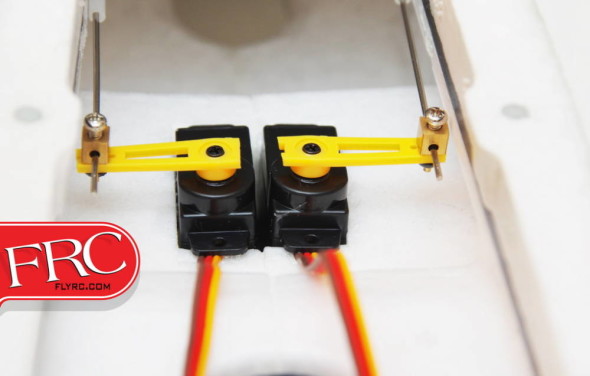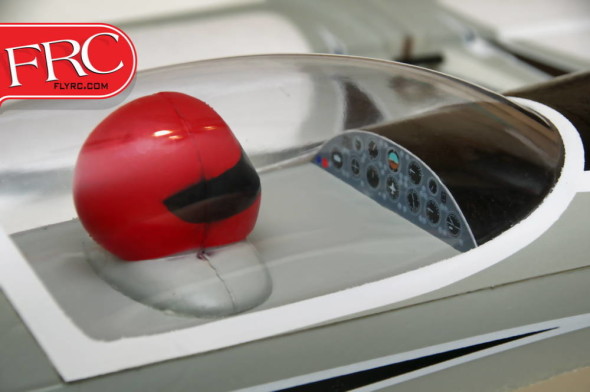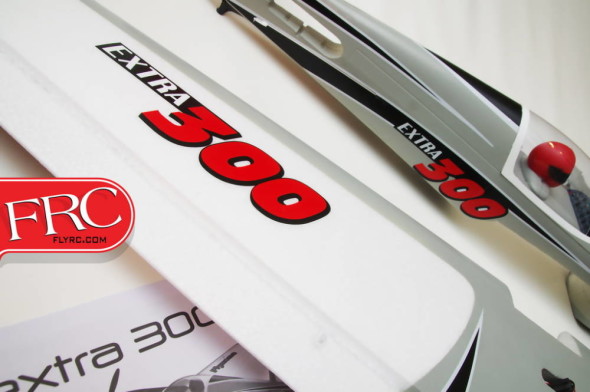 Click HERE for more information, or to grab your own Extra 300!