DAY-BY-DAY SHOW COVERAGE
by Tom Atwood
Links:     Part 1      Part 2      Part 3      Part 4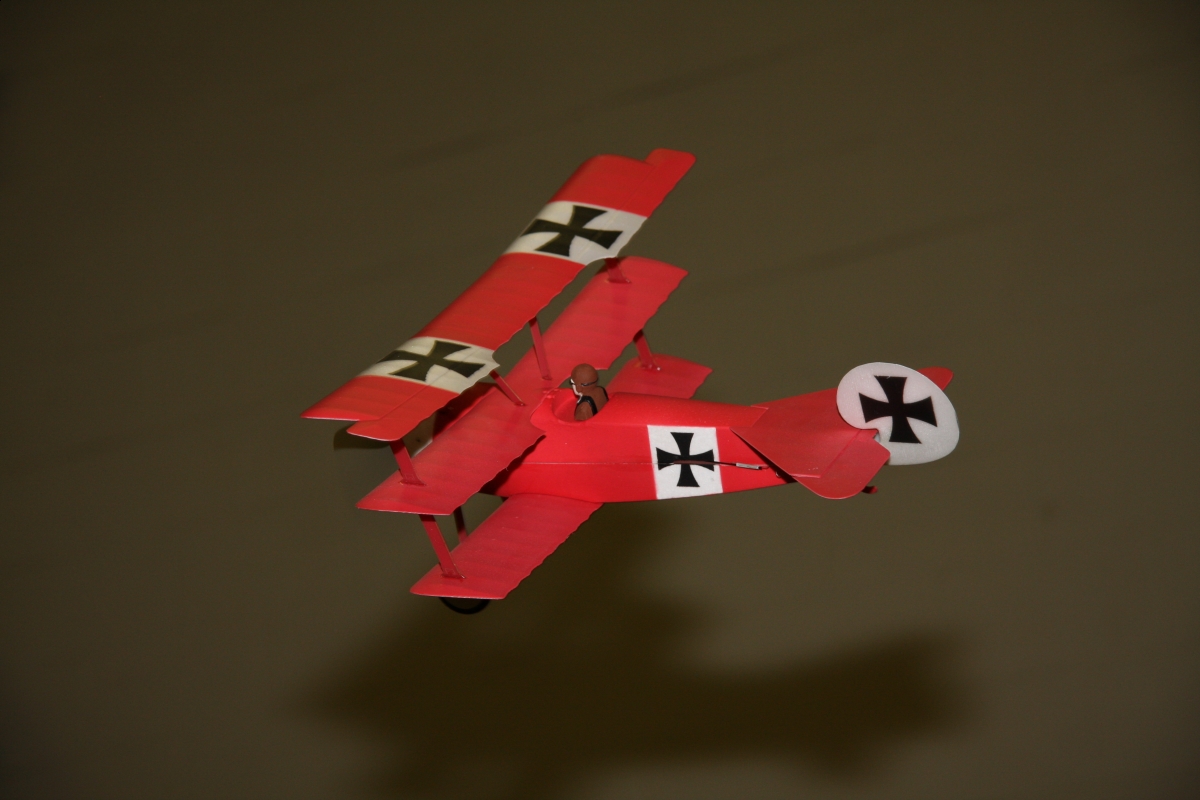 Above: New in Great Plane's booth was this beautiful 14.1-inch Fokker weighing just 32 grams with a flight envelope that ranges from a fairly speedy gym flyer to a slow loafer with some up elevator–it is capable of flying as slow as a paper airplane. The single-cell LiPo has enough energy to fly this plane for 8-10 minutes.
New From Hitec…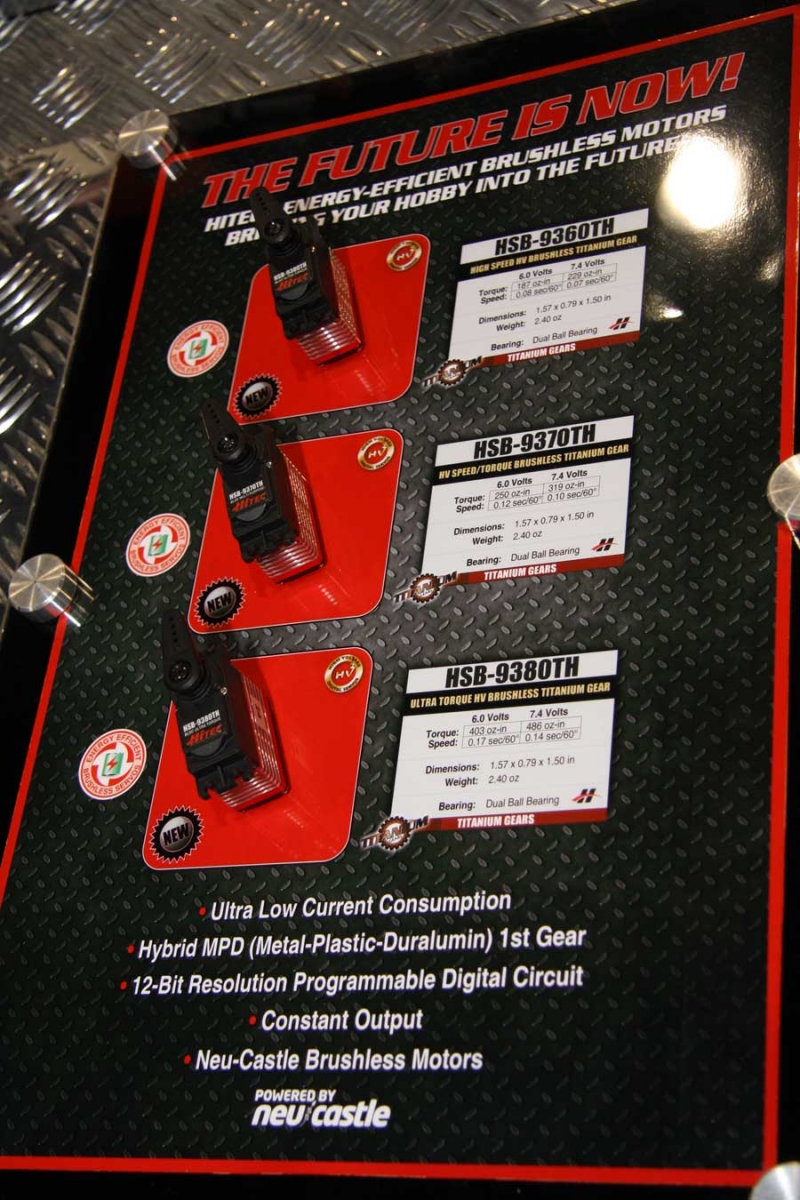 Above: Hitec showed a new line of all-new brushless motor-powered servos! They feature ultra low current consumption, hybrid MPD (Metal-Plastic-Duraluminum) in the first gear, a 12-Bit resolution programmable circuit and constant output. The motors are from Neu-Castle Brushless motors.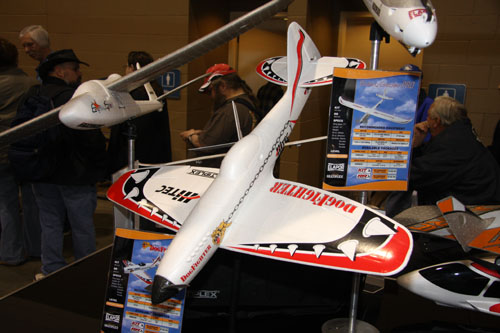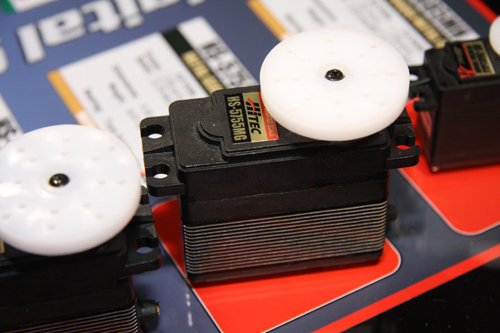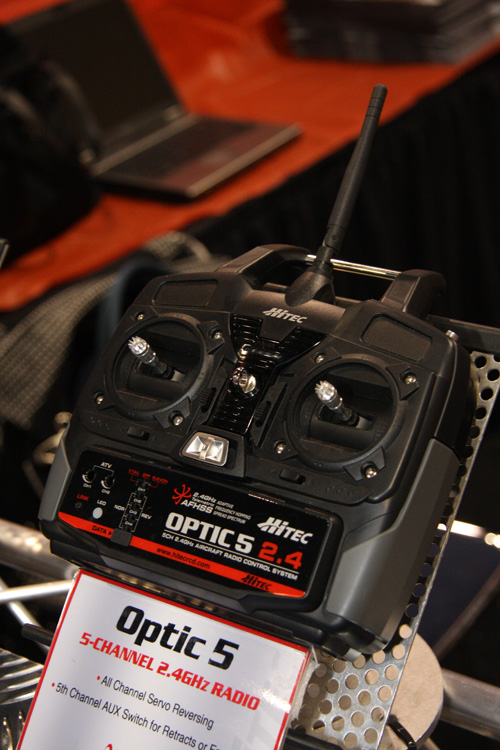 Above 2 photos: Hitec also showed its new Dogfighter, its HS-5755MG Metal Gear Giant servo with torque of 278 oz-in at 4.8V (.18 sec/60) and 347 oz-in at 6V (.15 sec/60), and a new Optic 5 2.4GHz radio, among several other products we will be bringing to you.
…More From Hobbico/Great Planes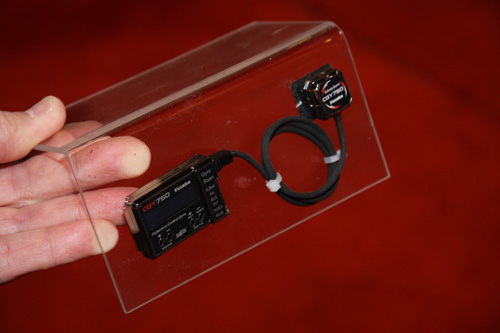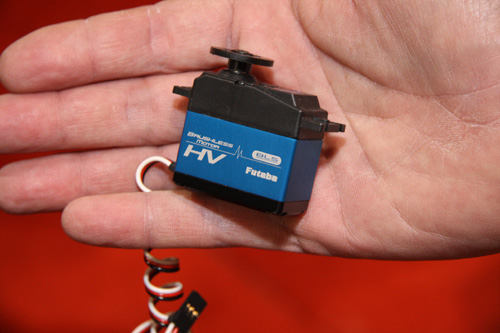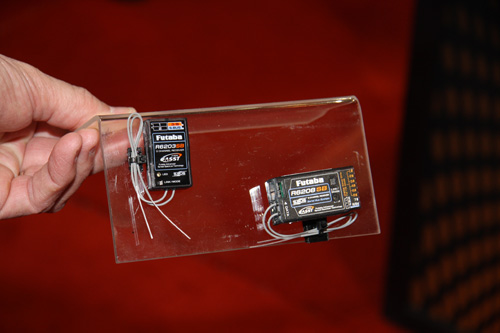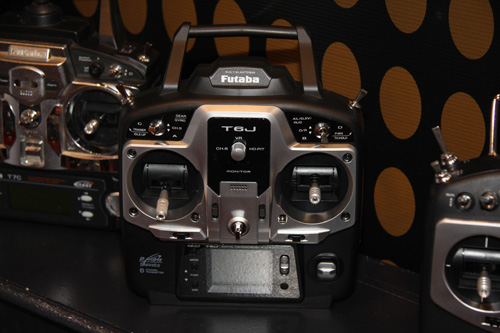 Above 4 photos: Futaba showed off a new Brushless Motor servo line and the extraordinary "CGY750" stability augmentation system for flybarless helis. Sponsored pilot Kyle Stacey notes that you feel more connected and it feels more like a flybarred heli than other systems. http://www.heliplane.net/2011/02/video-%E2%80%93-matt-bobby-kyle-talk-futaba-cgy750/ Futaba's new T6J radio has no external 2.4GHz antenna! Also shown here are two micro Futaba S.Bus receivers, with 3 and 8 channels, respectively.

New From Thunder Tiger…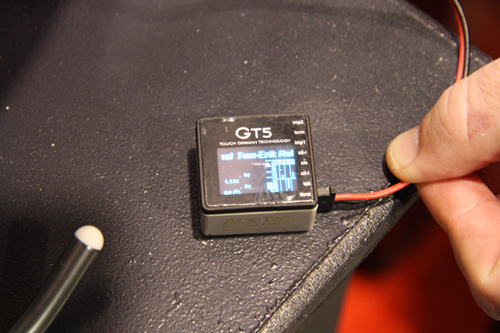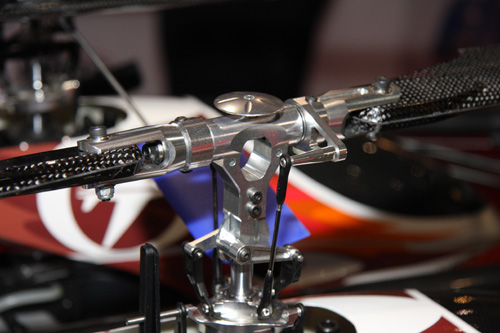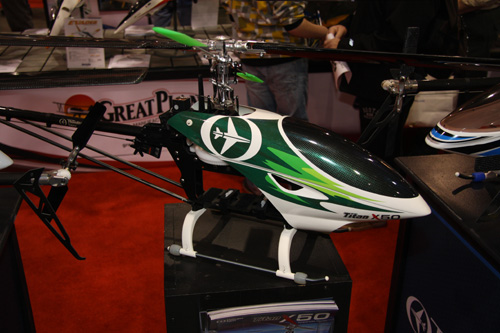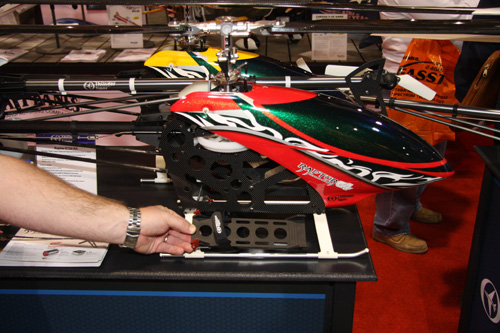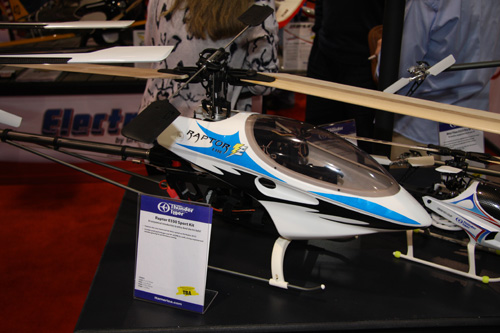 Above 5 photos: Thunder Tiger's new flybarless controller is amazingly small, fully field programmable, and it is a fully capable 2.4GHz receiver compatible with both Spektrum and Futaba S.Bus radio systems. The new TT X-50 torque tubed machine comes with a flybarless head (detail shown) and the new torque tube equipped Titan X50 is destined for review in Heli Pilot magazine. Like big electrics? Check out this 90-size Thunder Tiger electric with a battery pack that conveniently dismounts from under the machine's midsection. The upgraded E550 kit for pilots just climbing the learning curve (see the wooden blades) is now fully eCCPM.
Above: Cox's new Sky Cruiser brings new convenience and ease to park flying fun.
…More From Hobbico/Great Planes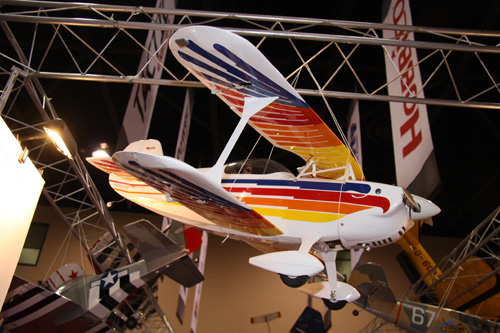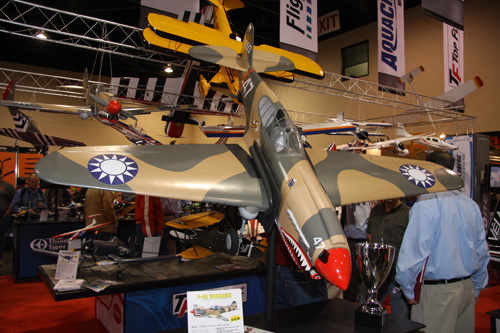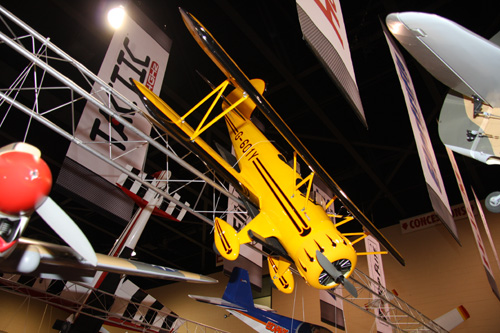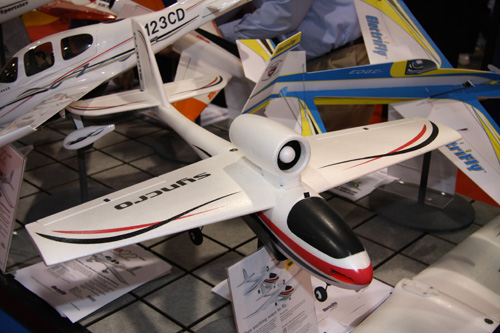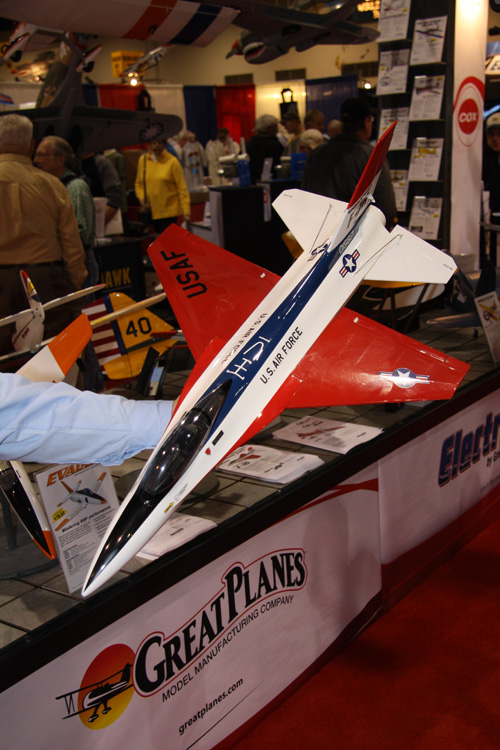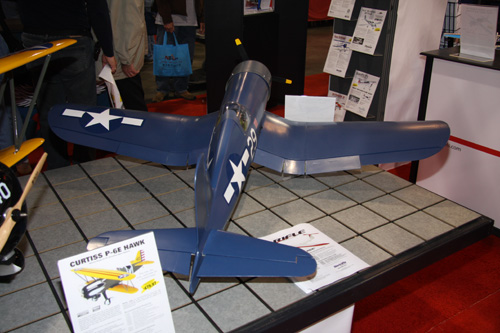 New From OS Engines…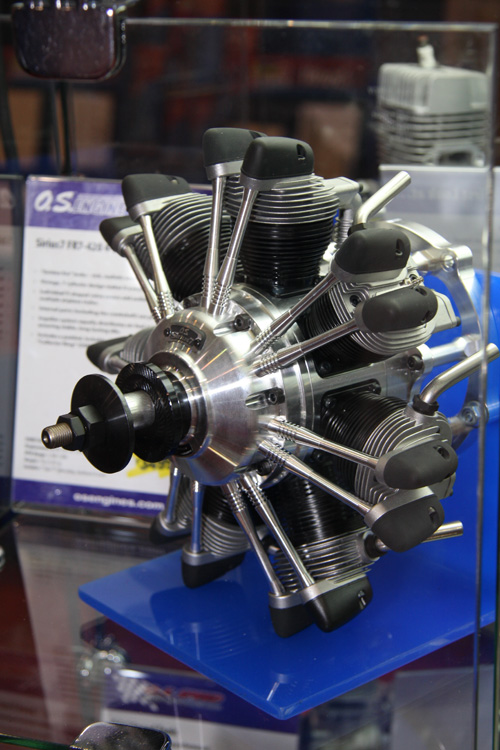 Above 7 photos: Great Planes brought a raft of new aircraft and this is just a hint. Look at this O.S. Sirius7 FR7-420 4-stroke radial!

New from Nitro Planes…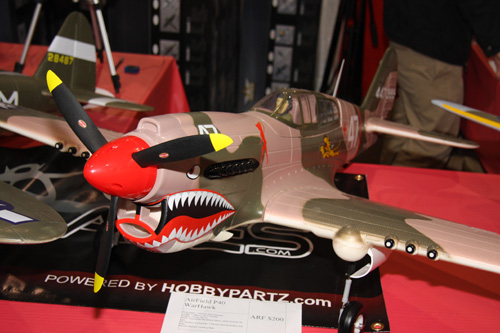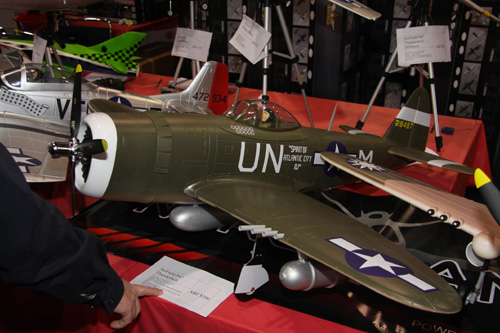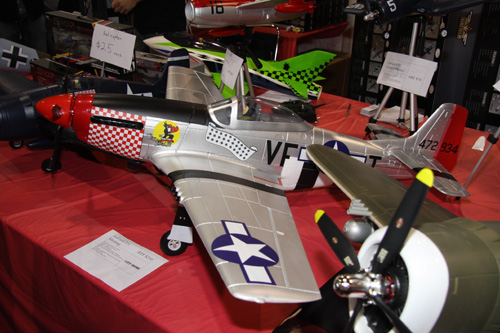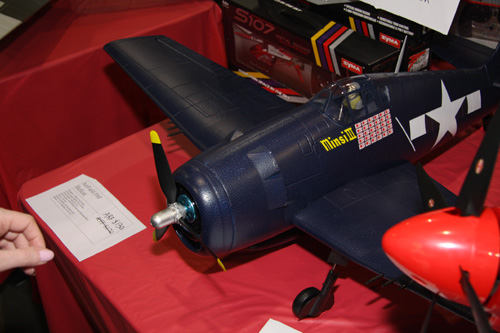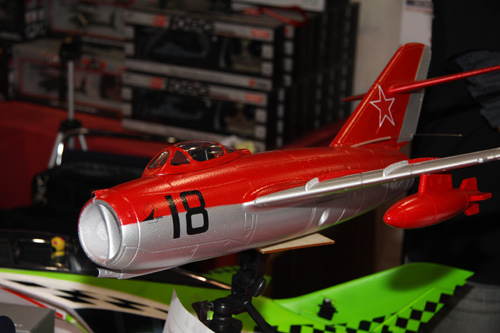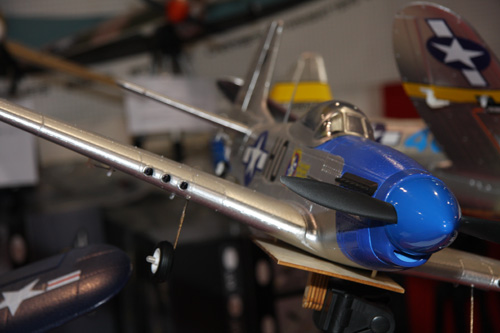 Above 6 photos: Nitro Planes unveiled an extended family of very affordable ARFs, these are just a few samples.
New From the Horizon Hobby Booth…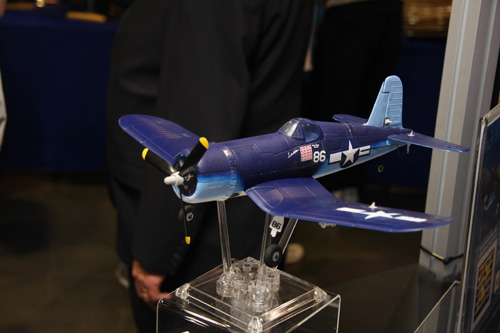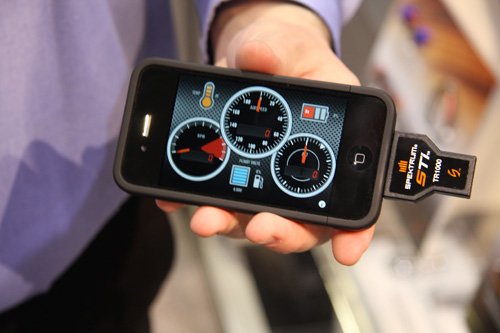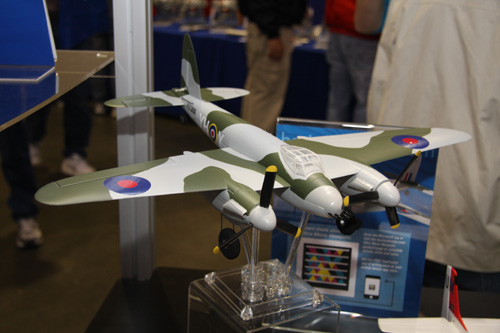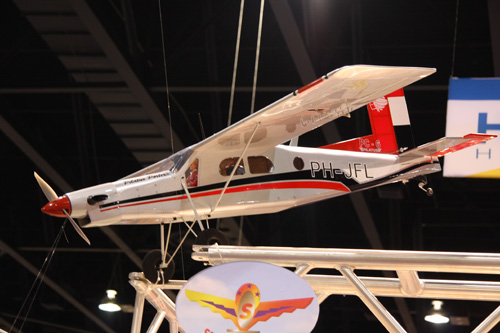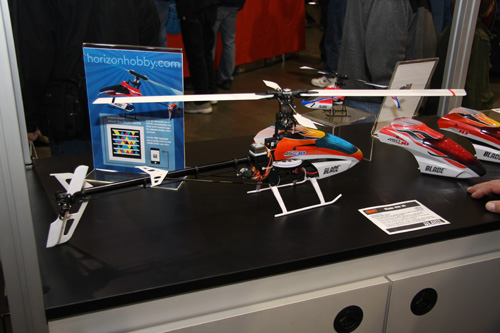 The HOT new Blade 450 Heli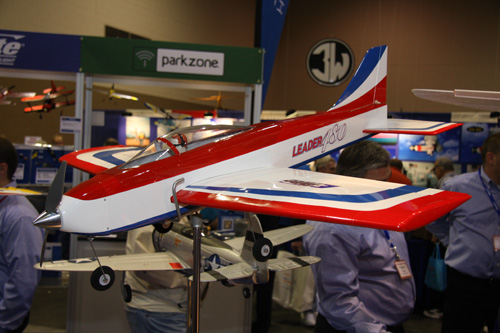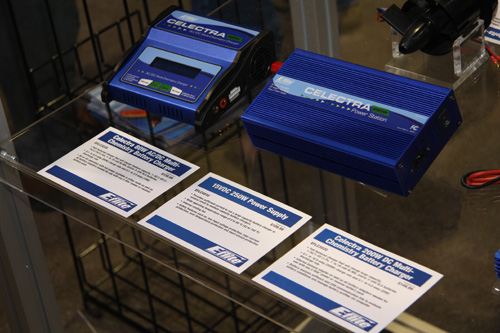 New E-Flite Charger and Power Supply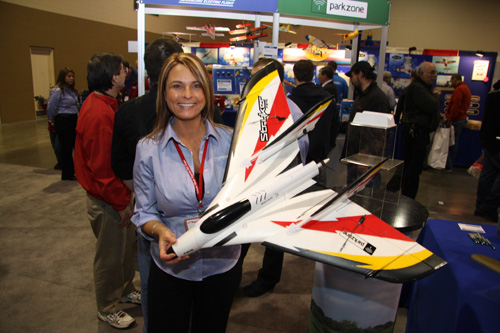 Kim Payne holding the new Stryker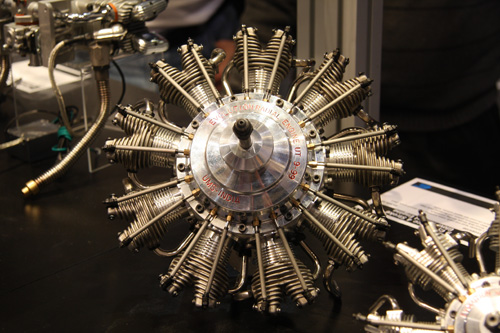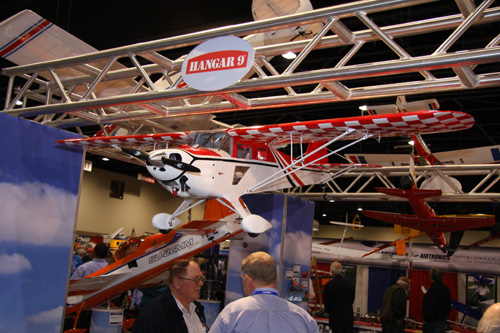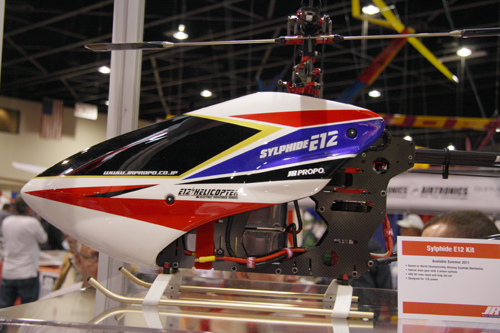 New JR Sylphide E12 Heli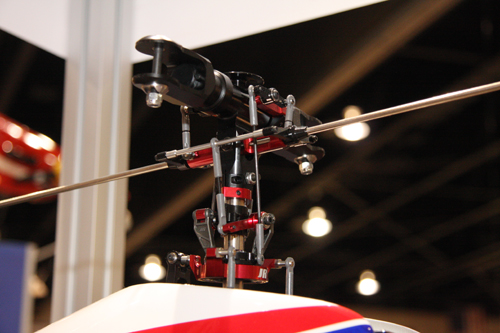 Above 12 photos: Horizon Hobby had many new products and many interesting surprises. The expanded multicylinder engine line from Evolution was breathtaking. Check out the Spektrum telemetry dashboard on the iPhone. The Spektrum line of servos is now a much larger family, and the new Spektrum tray style transmitter invokes the European style of flying, now of interest among jet pilots here. Many new heli products were shown at the Horizon booth, see the picks. Kim Payne shows off the upgraded Stryker combat aircraft now with functional rudders. New power supplies and chargers first shown at the AMA Expo reappeared at Toledo. The deluxe Cadillac of the JR Propo Heli gasser Line was unveiled, the GSR260. Check out the new Sylphide machine for FAI.