Over the last year or two, the FrSky Taranis 2.4GHz sixteen channel transmitter has become very popular with pilots due to its open source programming, telemetry features and nice price. Aloft Hobbies shared a bit of news in connection with a couple of new FrSky transmitters that will soon be available.
Veteran pilots can remember the times when single stick transmitters were the rage. Taranis is in the final stages of testing a new single stick transmitter. The radio is based on a Taranis Plus, but will include a new CNC Alloy case, a 3 axis gimbal, and 3 new sliders. This will be the first single stick radio produced in many years. The abilities of the OpenTX firmware will endow it with more power than the single stick transmitters of yore.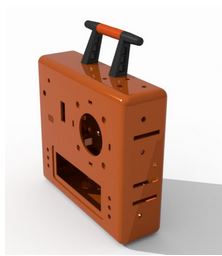 The Horus will be the top of the line Taranis transmitter when it is released. It is a mid sized radio with advanced features rarely seen on a transmitter in this class. A partial list of features includes a full color high resolution touch screen, motion sensor, GPS, Bluetooth, Wifi, a third micro gimbal, CNC gimbals with magnetic angle sensors, stereo, etc. Though the ultimate ETA of this new radio is not yet available, it is reported to be well on its way production-wise. The Horus will support brand new FrSky firmware and also open source options like OpenTX.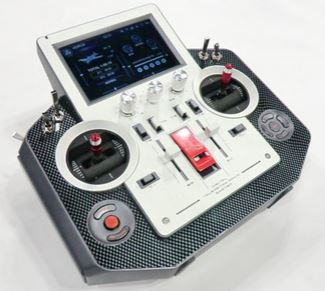 Pilots who prefer a tray type transmitter will be excited to learn about the The Taranis E (X9E). This radio is very closely related to the current Taranis Plus but includes new inputs and a new case. It will use the same new CNC gimbals used on the Horus. It features fold out arms for neck straps, a second screen at the top that is color and daylight readable. This screen will be used displaying key telemetry data, as well as blue-tooth for computer connectivity and a few other options. This transmitter is reported as being available very soon.