By Bob Benjamin – bob@rcmodel.com
Let's talk about that different technique of sheet balsa covering an open/stringered model airplane structure to create a better scale representation of a full scale sheet metal aircraft surface. I touched on the subject in my first Guillow's Series article while describing the two Kit. No. 403 Spitfires you saw there, and I've given you plenty of hints earlier in this Hellcat feature, as well. What it comes down to is this. The best combination of improved structural strength, minimal weight gain, and "metal skinned airplane appearance" comes with attaching balsa sheet skin (the thinnest that you can manage is best) wetted with water , using a water-based adhesive such as Deluxe Materials Aliphatic Resin to do the bonding, and then wrapping/taping/weighting the entire structure while both the glue and the water dry. When this happens all the glue joints dry hard enough to hold tight while the wood is still wet. As the sheet balsa skin material dries it shrinks slightly. When that happens the entire assembly gains strength from the "pre-load" applied as the skin tightens and even more important, it becomes significantly more rigid/stiff and far less lightly to warp or otherwise distort than it might have been otherwise. None of this is my idea, by the way. I have found references to wet-balsa-sheeting on pre-WWII kit plans and magazine articles. Let's get on with building this Guillow's Hellcat and I'll explain the details of the process as we go along.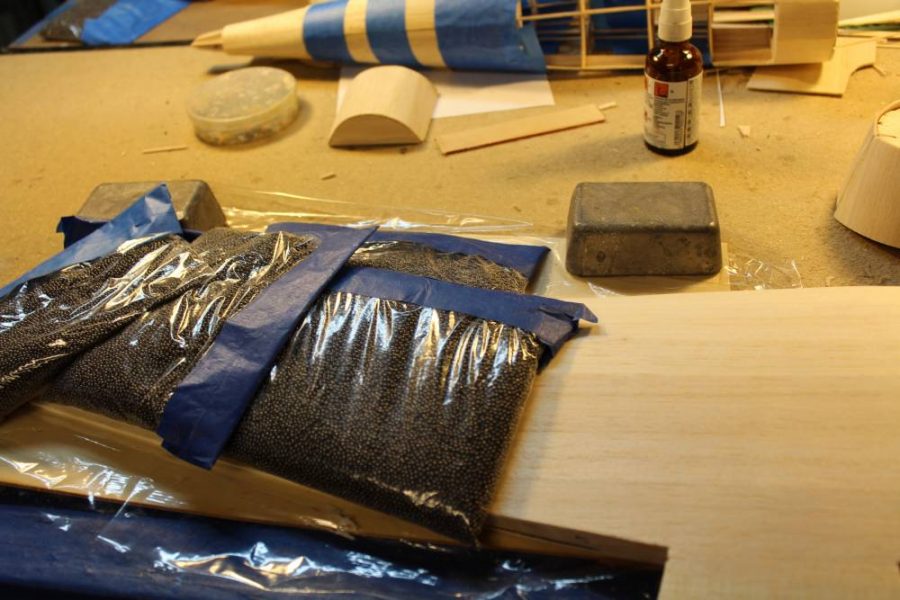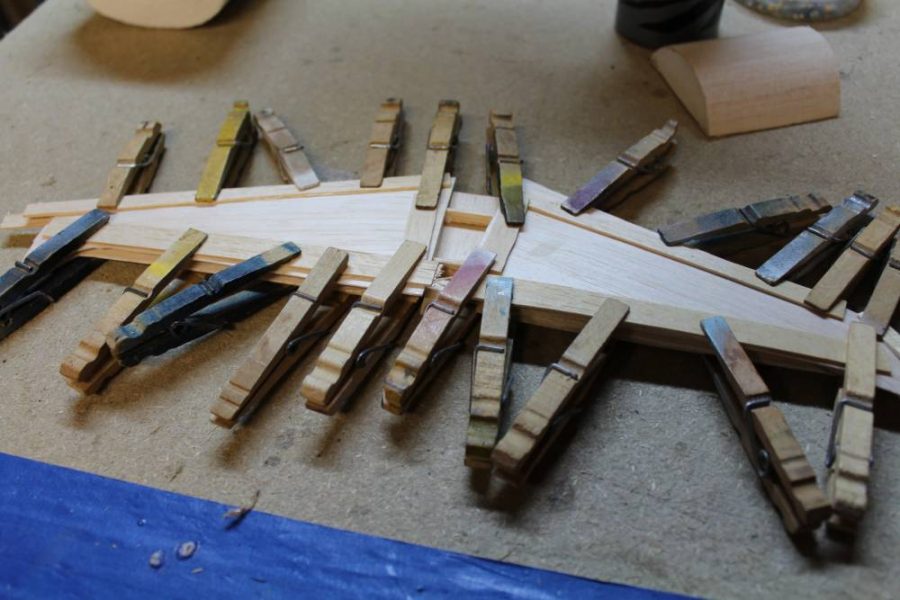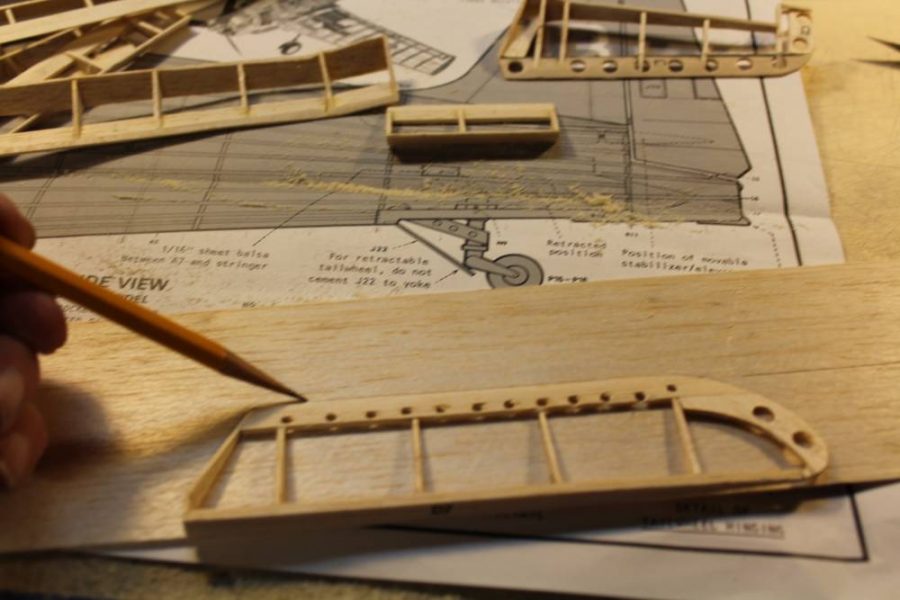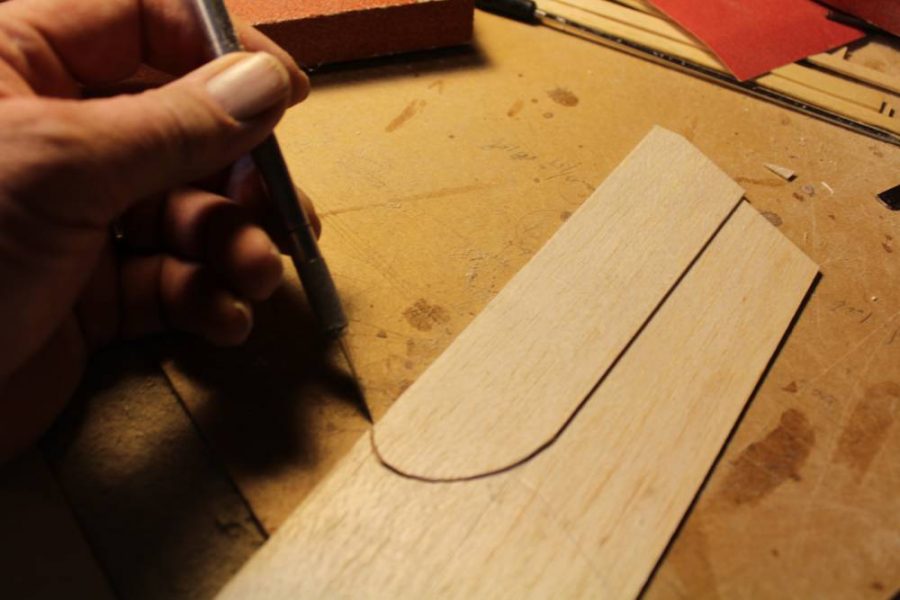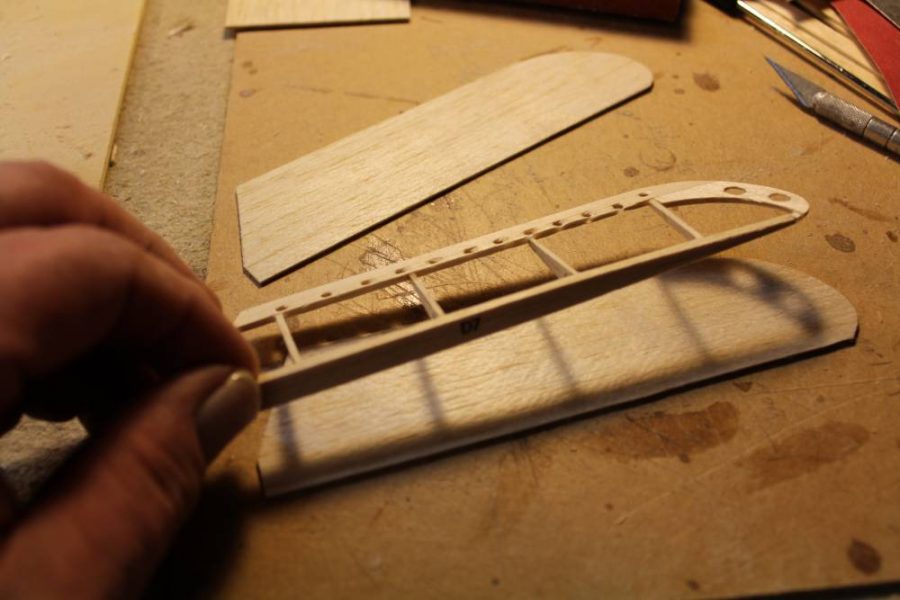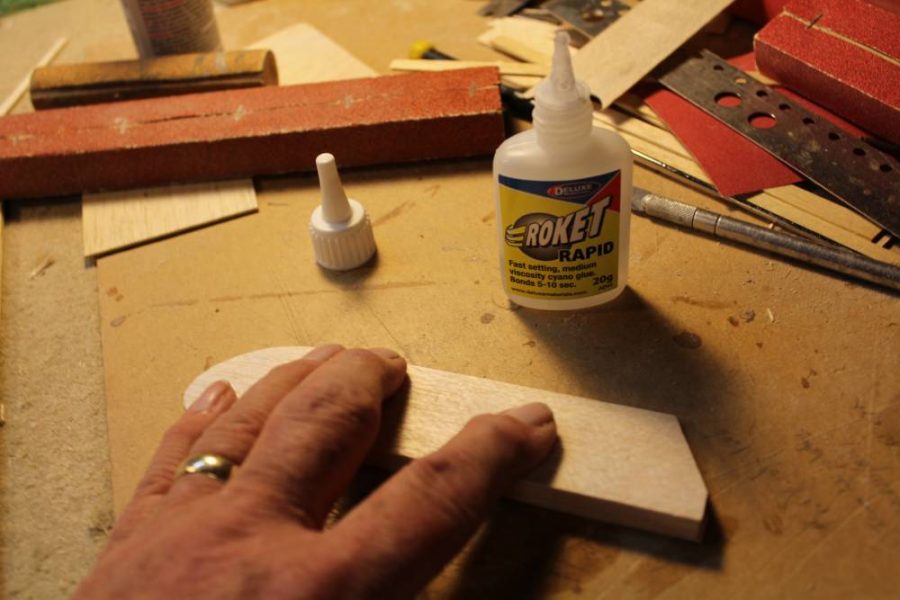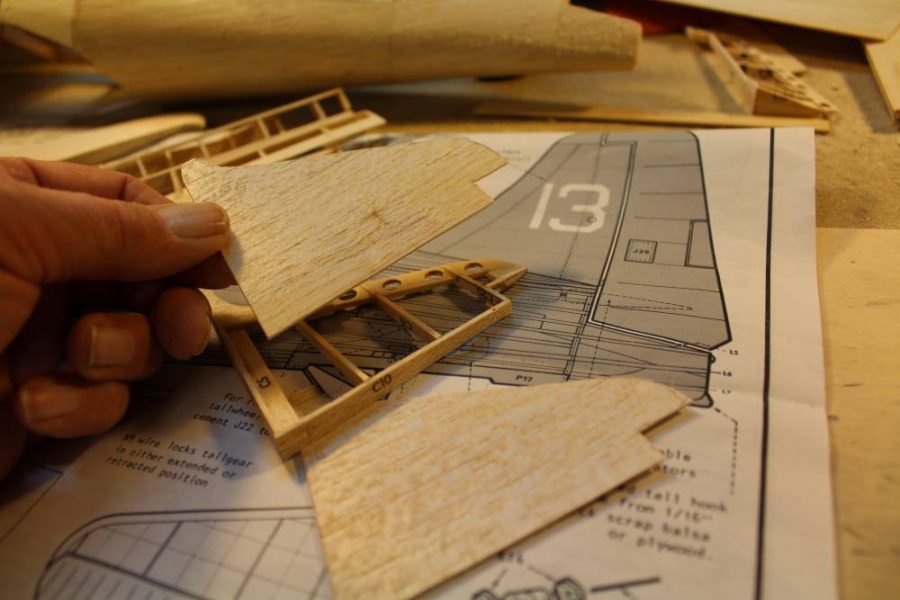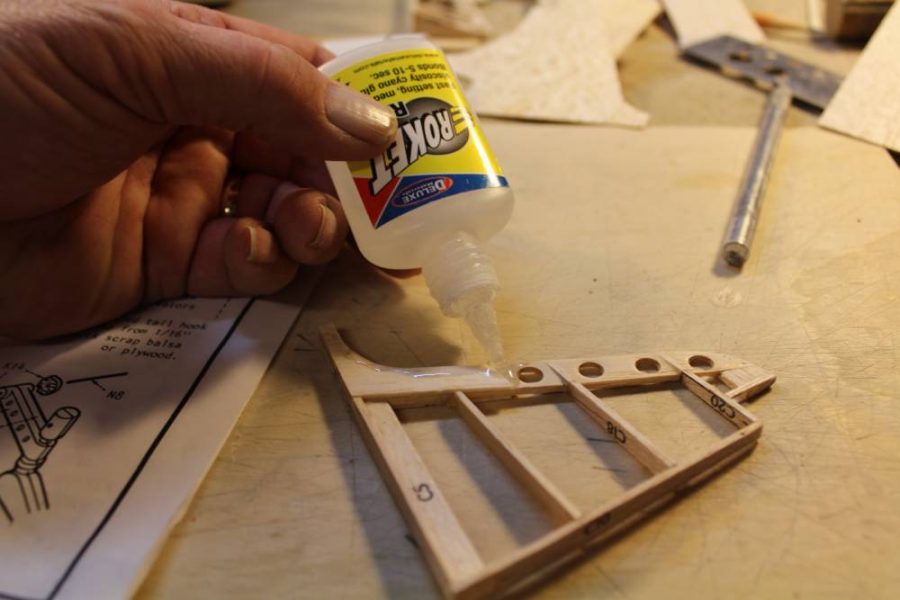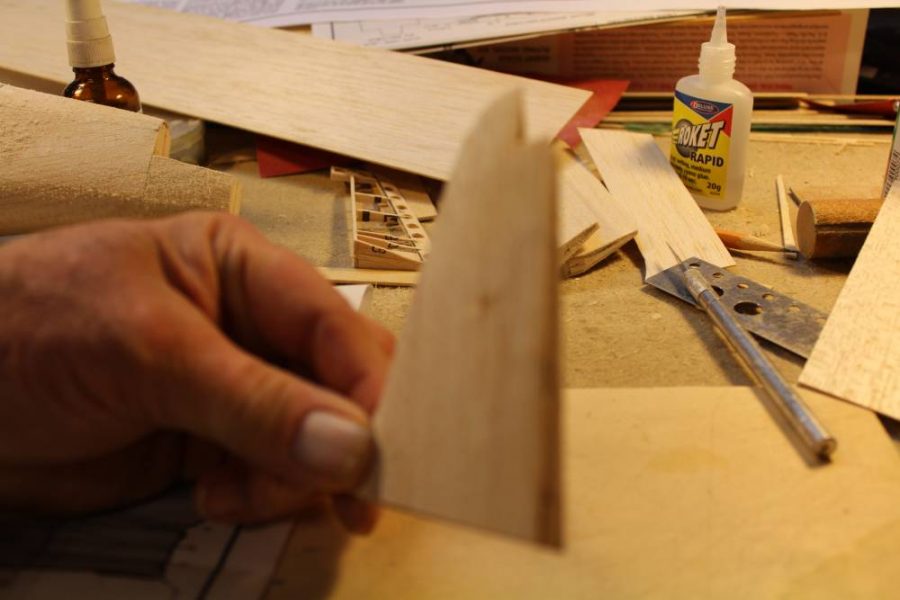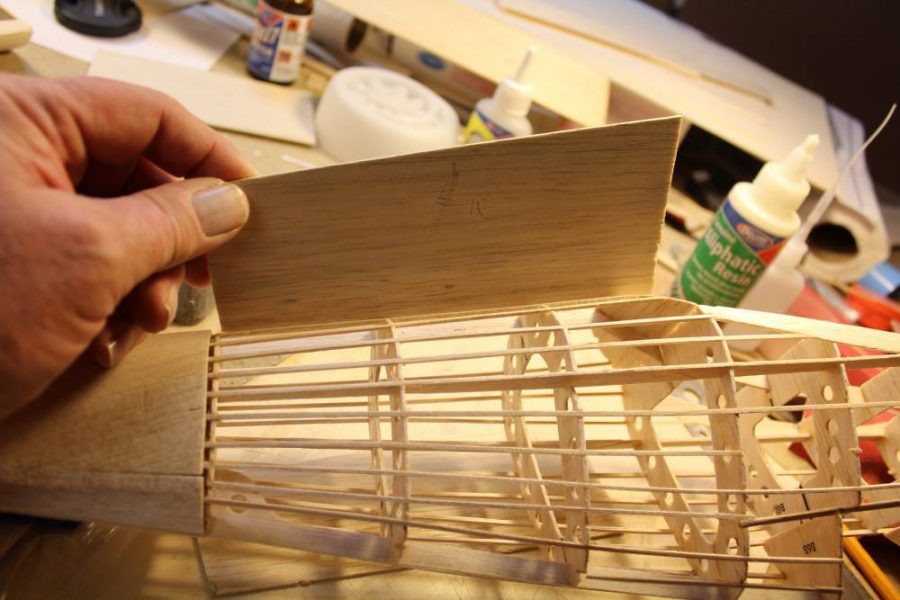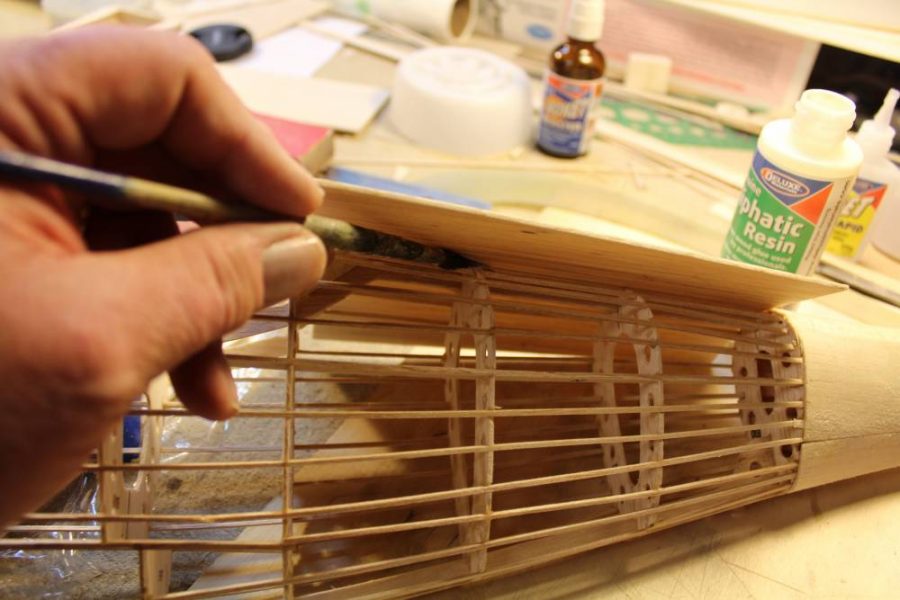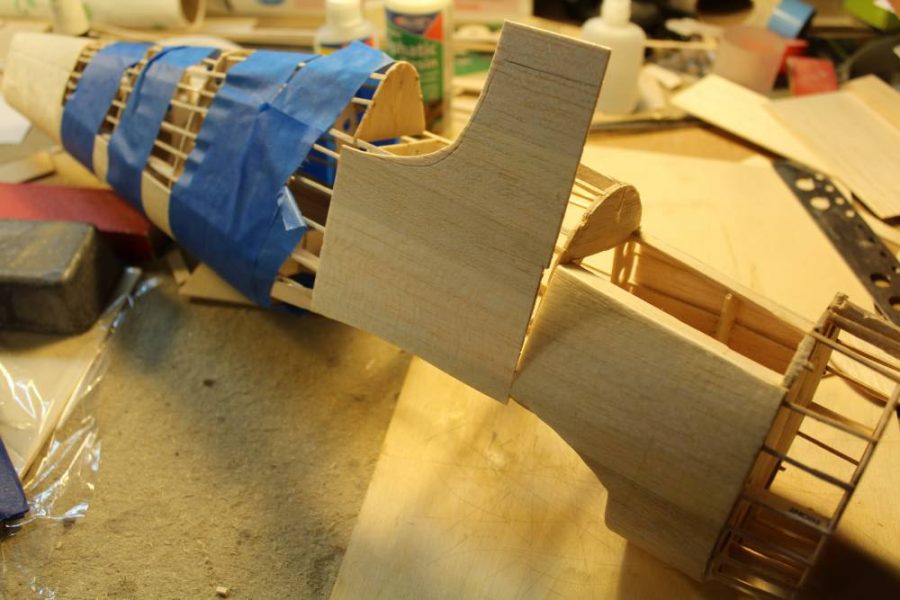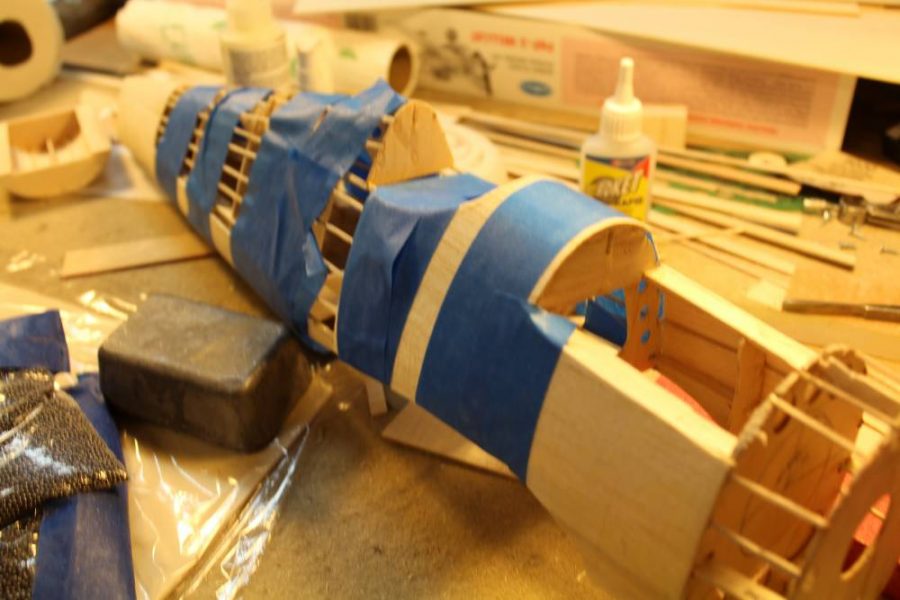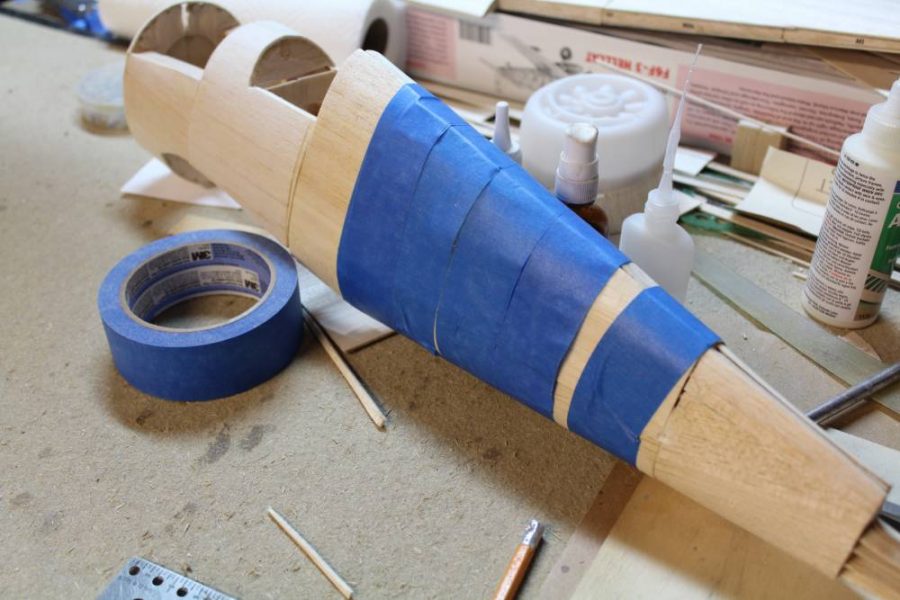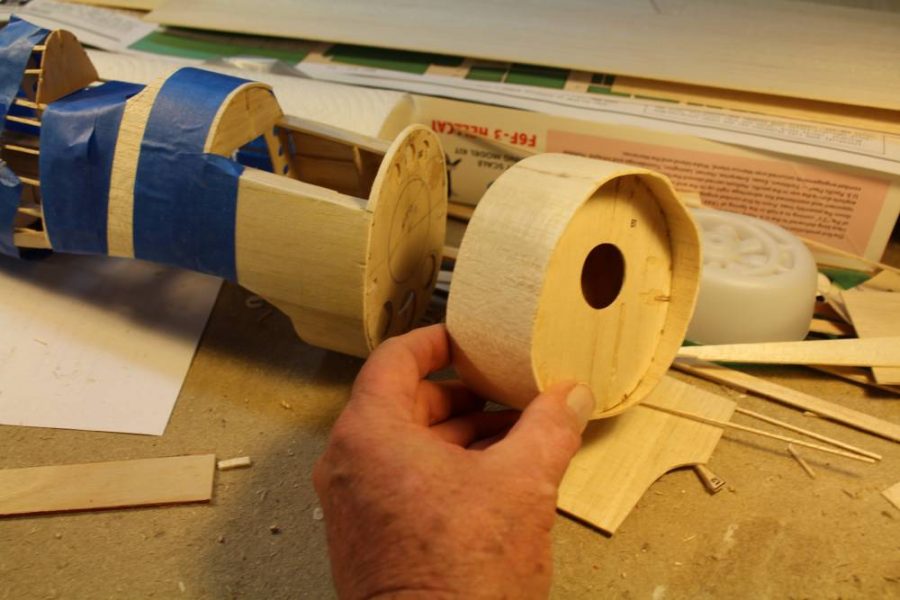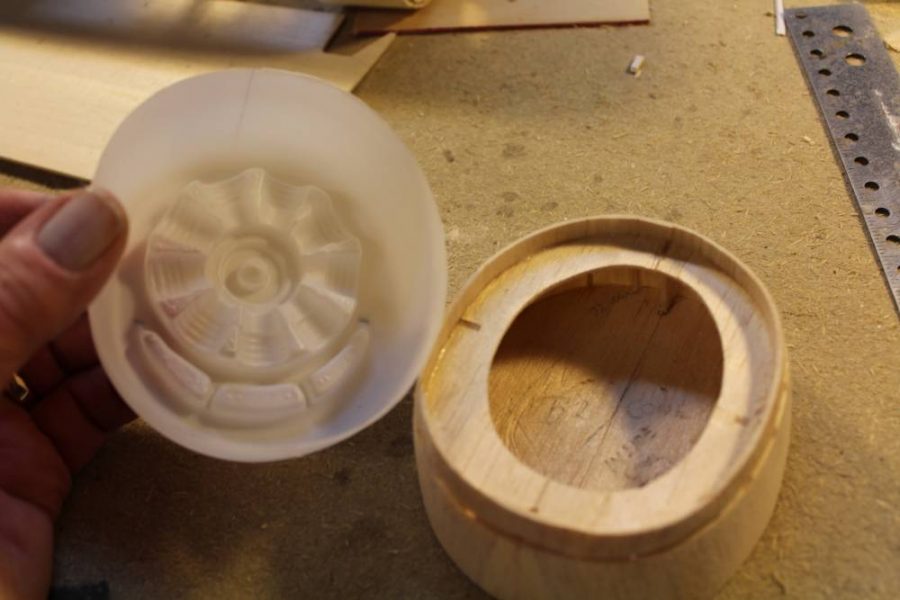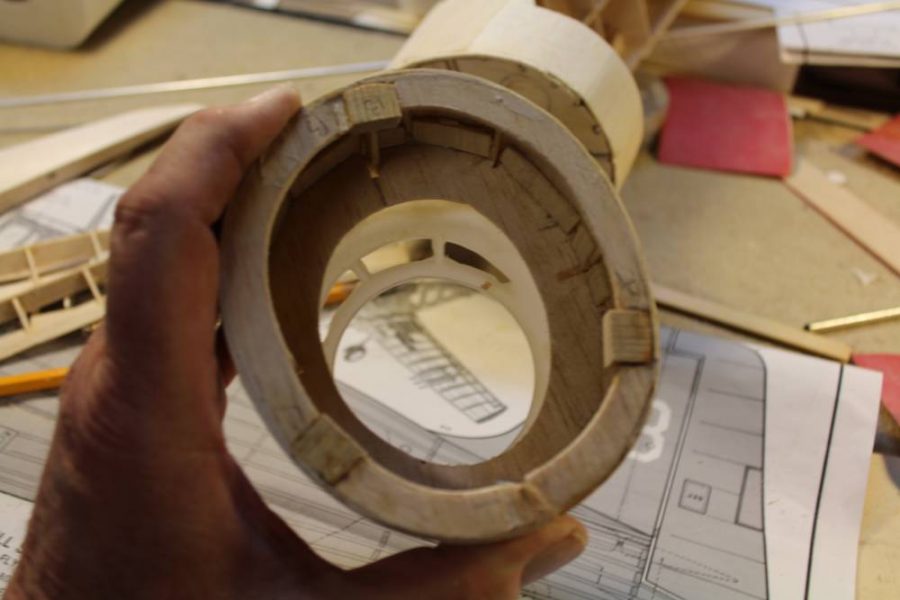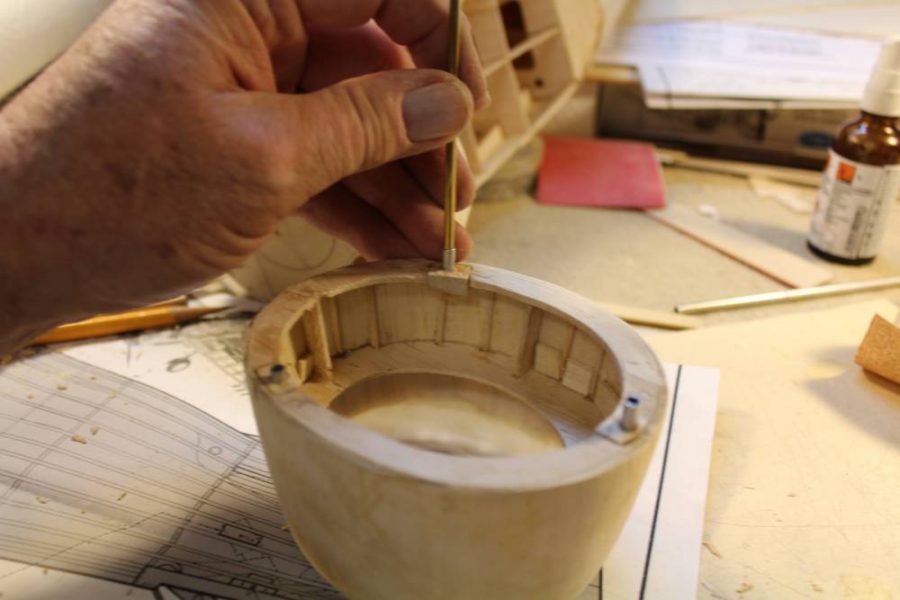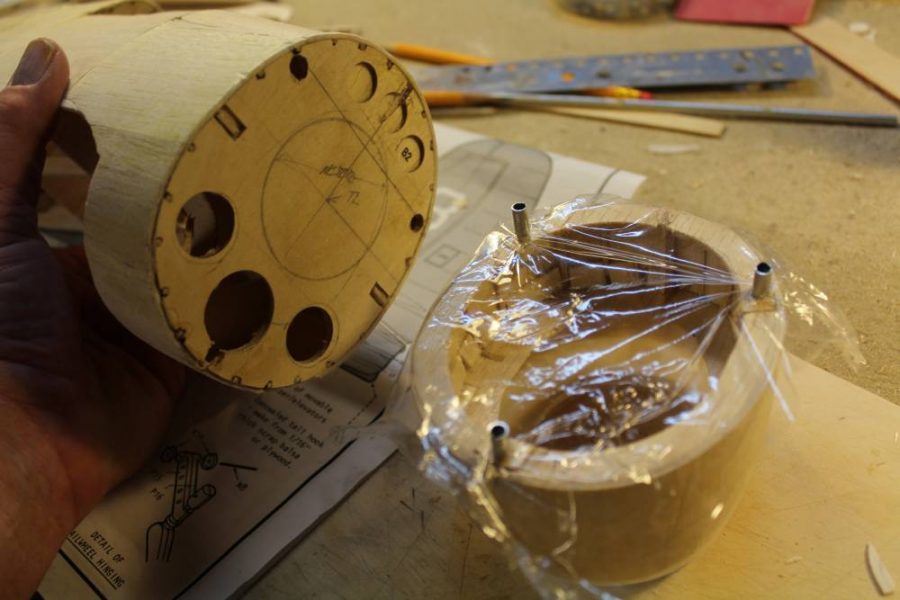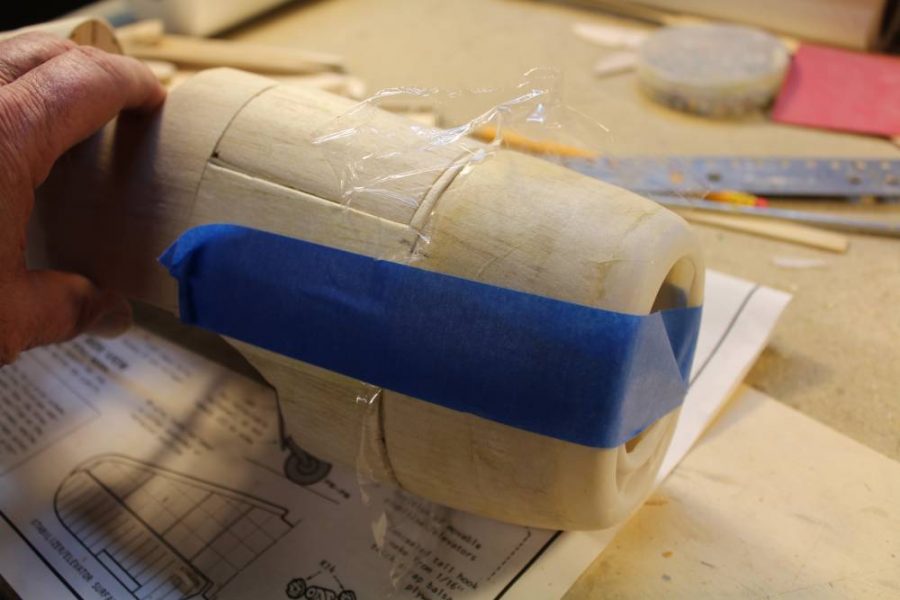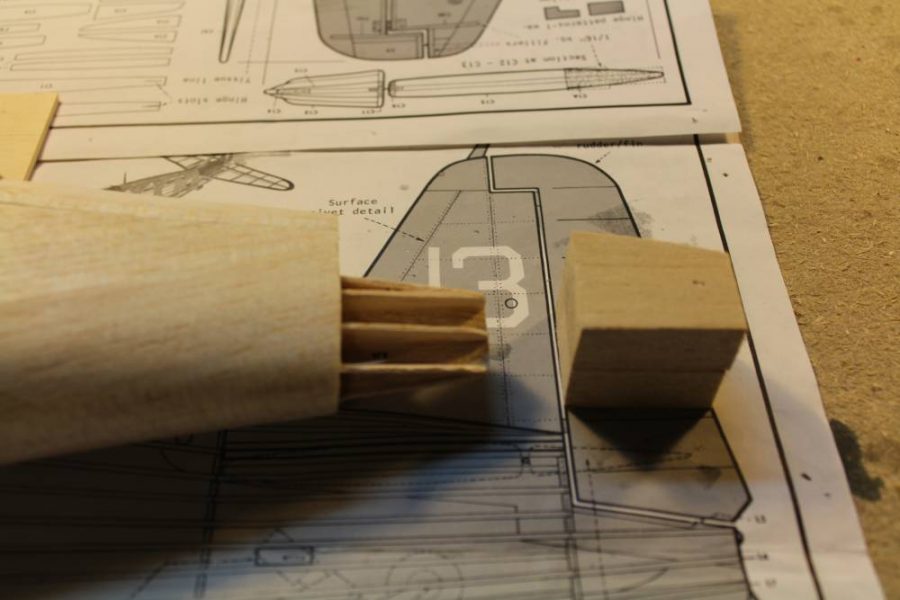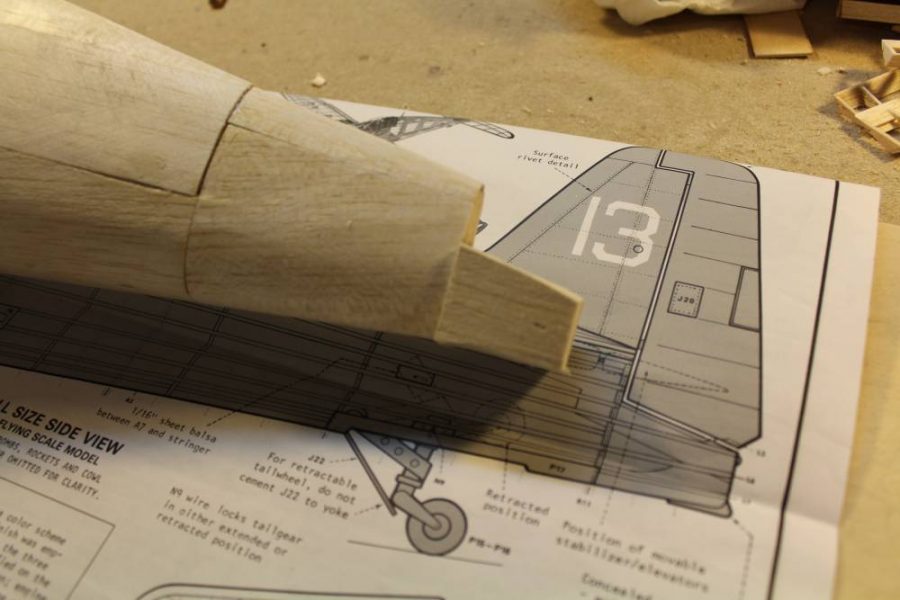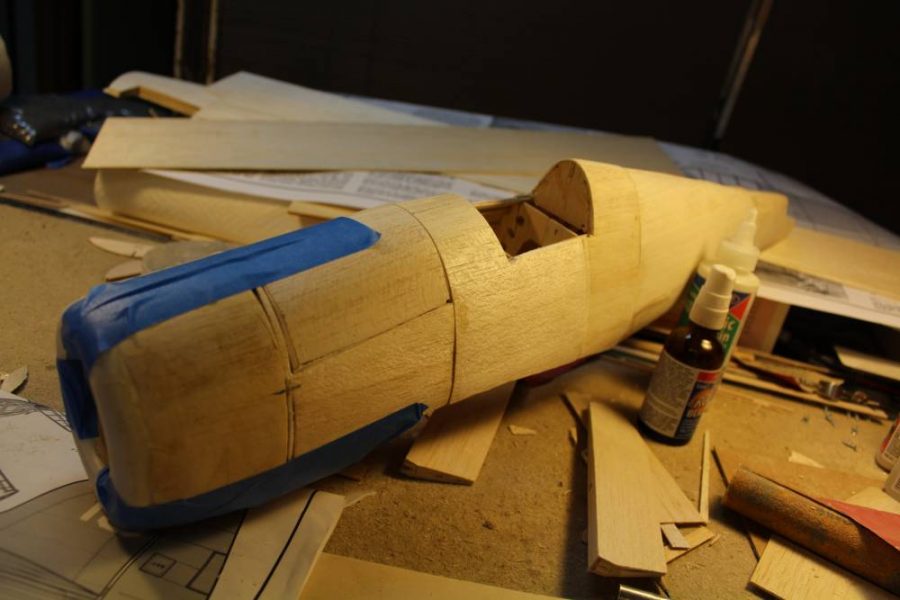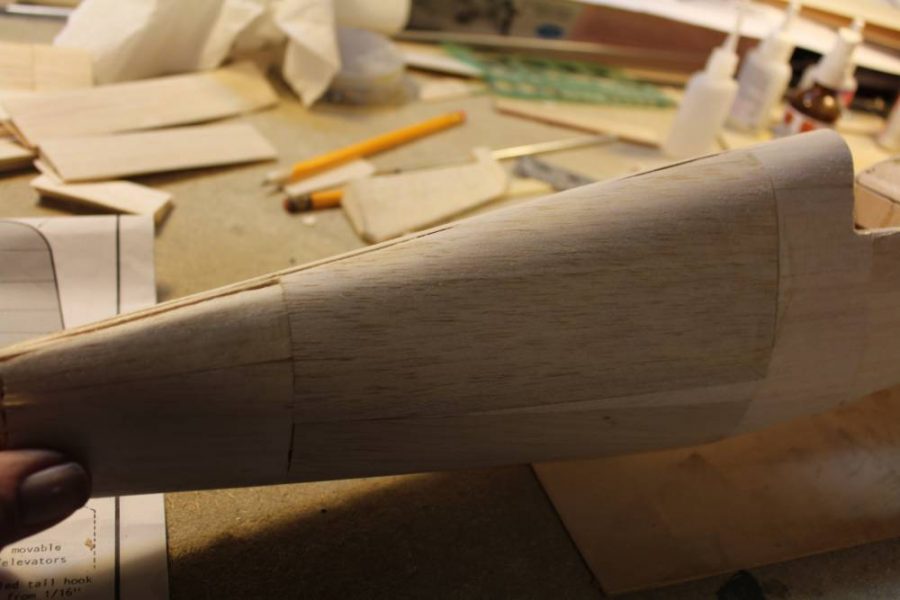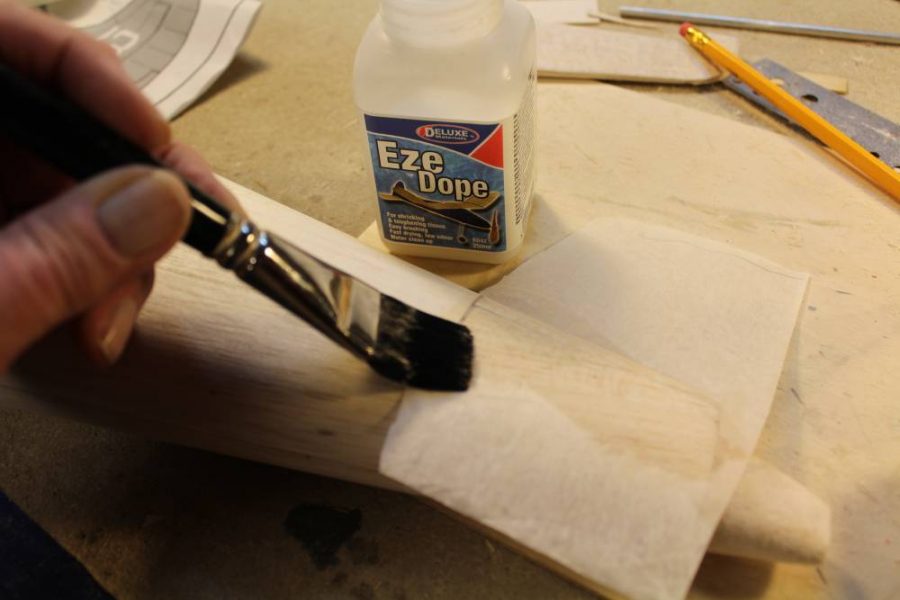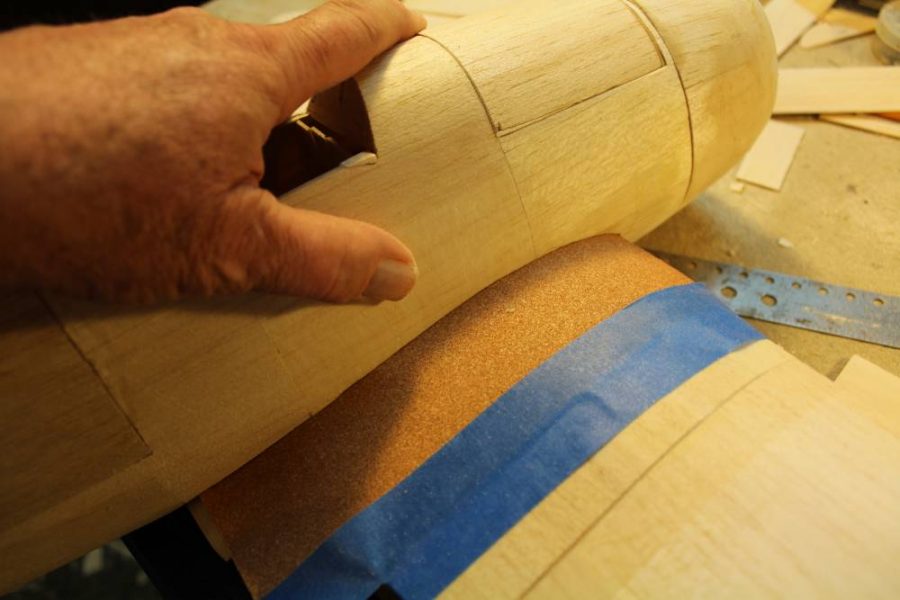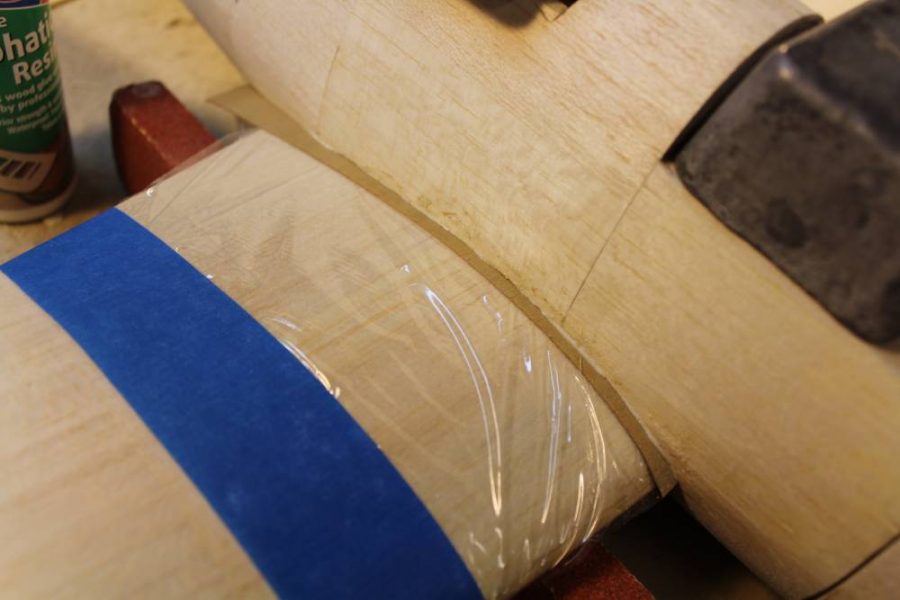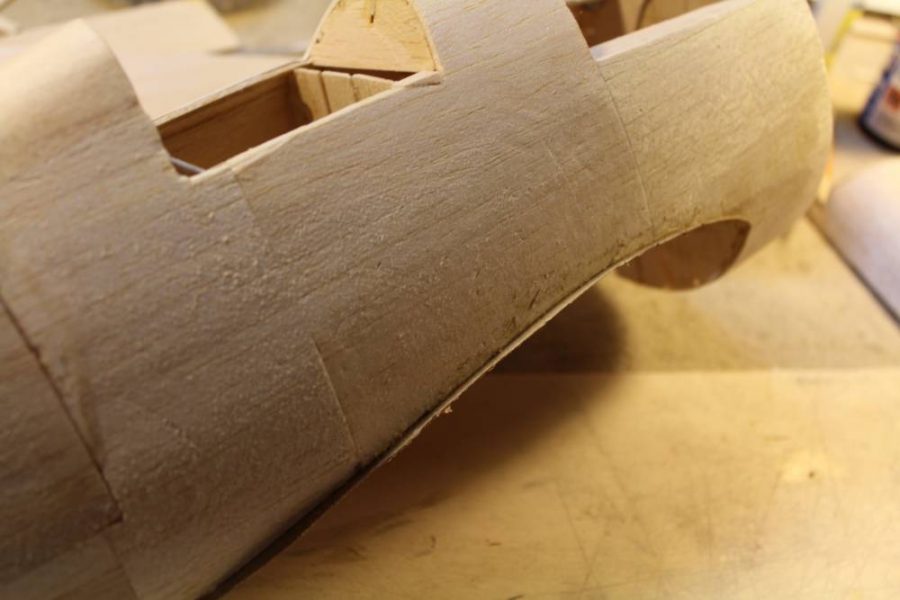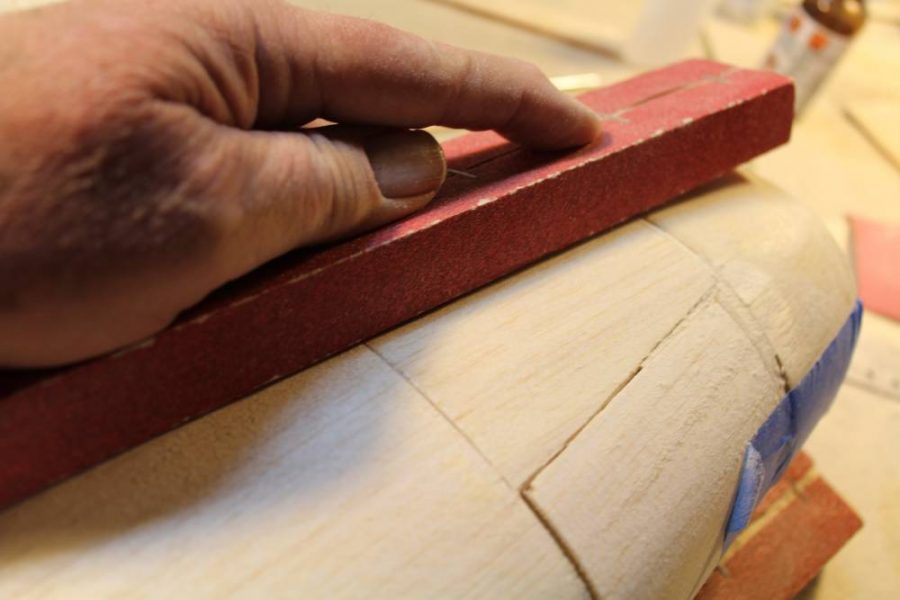 Next time we will get on with making the actual working removable wing parts.
LINKS