Pilots at times need to modify the diameter of a prop. This can be due to a need to create a prop that cannot be purchased in the desired size or because the tips of the prop have been damaged. The Turnigy Prop Mod Tool, machined out of aluminum, makes it easy to perform needed prop modifications using a Dremel or other rotary tool. Clamp the rotary tool into the clamp, bolt the prop to the adjustable hub and use a cutting bit to cleanly and accurately trim dimension off of the prop tips.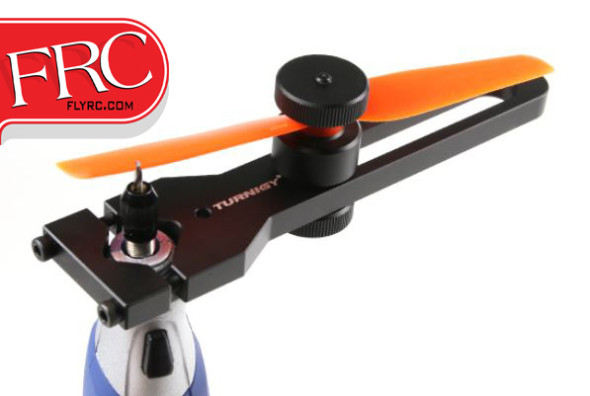 Features:
• CNC machined from aluminum
• Very accurate and slop free
• Ballraced hub for accuracy
• Adjustable from 2.25 to 5 inches
Specifications:
Length: 165mm
Width: 40mm (multi-tool end)
Width: 24mm (slider end)
Depth: 8mm
Propeller Shaft Diameter: 5mm
Material: Aluminum
Color: Black with Turnigy logo
Weight: 140g
Click through to HobbyKing to order!