DAY-BY-DAY SHOW COVERAGE
by Tom Atwood
Links:     Part 1      Part 2      Part 3      Part 4
We uncovered many more great new products on Sunday, April 3. The Toledo Weak Signals Expo is so large you just cannot see it all in a day or two, and what we are showing here is a small percentage of the total offerings–i.e., the most interesting products selected from nearly 200 exhibitors!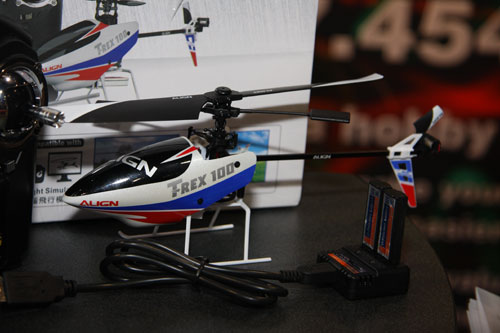 Heliwholesaler had a rich offering of Align helicopters and more accessories, gorgeous canopies, tools, widgets and other heli products than you could possibly take in at a glance. The T-Rex 100 has a flying weight of 32 grams. It is available in two combo packages with 2.4GHz radio starting from $118.99.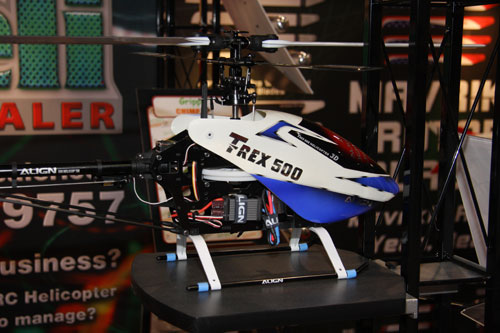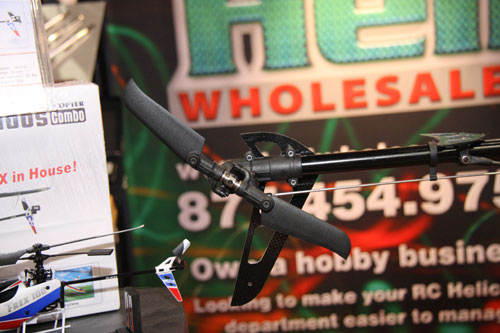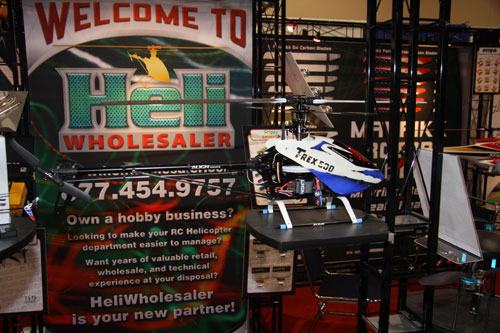 Above 4 photos: The Align TRex 500E, with a main rotor diameter of 970mm is one mean machine. Powered by a 500MX brushless motor, this torque tube drive design has a precision-bearinged dual link tail pitch slider, with high speed thrust bearinged tail blade grips. Priced in a combo package at $558.99, it is representative of the new breed of very competitively priced 3D helis.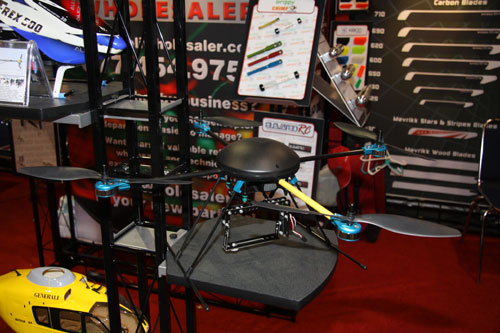 HeliWholesaler showed an awesome quad called the X-aircraft T580. HeliWholesaler top dog, Jeff Green, said his search for the ultimate quad had been far and wide, and this machine comes assembled and ready to fly in two versions. The basic ARTF version just requires radio, receiver, battery and charger and is available for $599.99–and this includes gyro/stabilizer and altimeter! The deluxe version has a top notch camera tilt mount, and the ship can lift a payload of over a pound.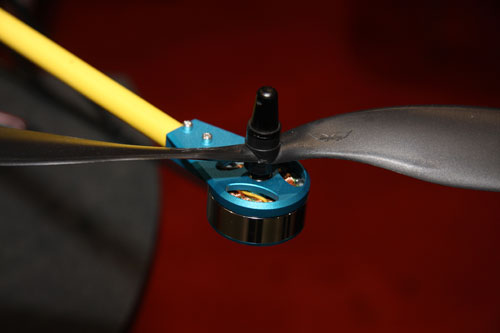 Detail of motor and prop hub.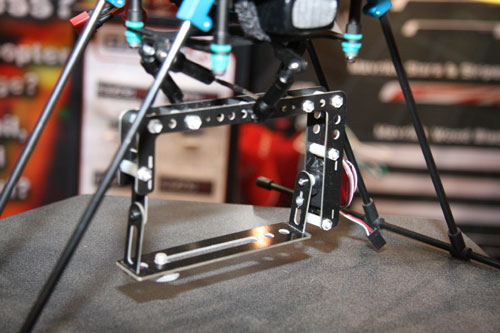 Dig this camera mount!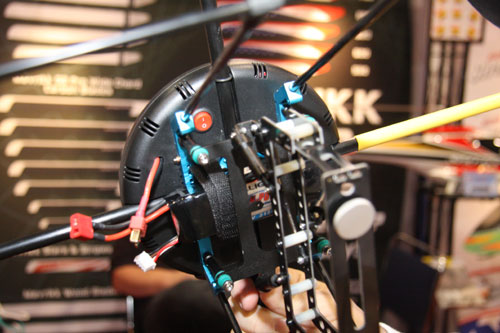 See the orange on-off switch, very nicely engineered down to the details.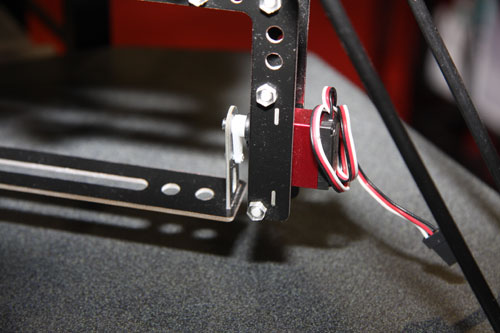 Tilt servo.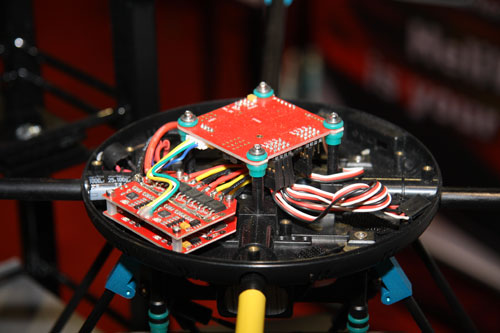 Under the hood.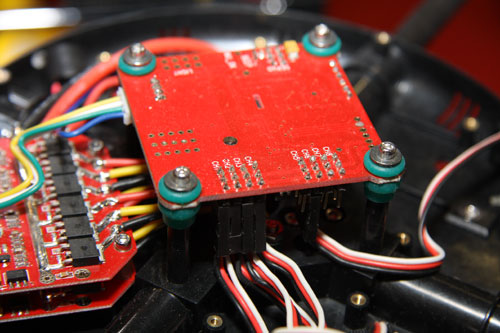 Note the channels are neatly numbered on the top of the board = simple setup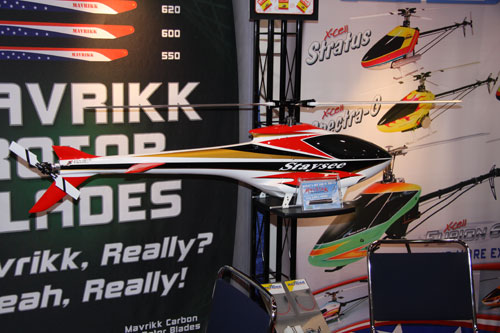 Staysee fuselage for the Align 700.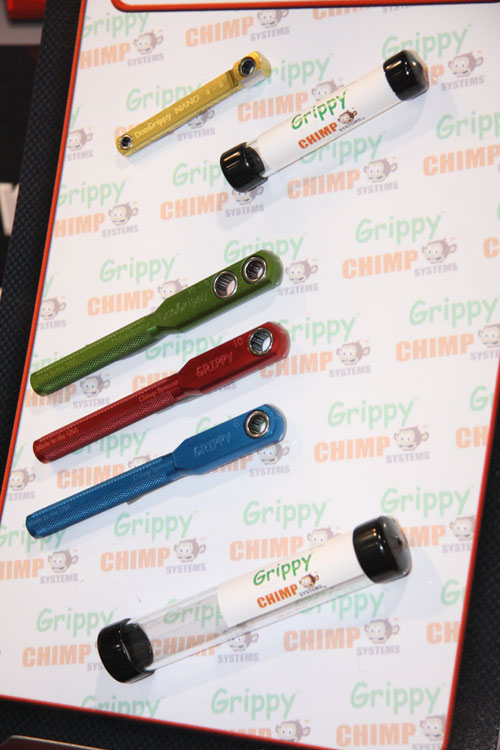 This bearinged Grippy tool is designed to remove spindle bolts and comes in multiple sizes–exclusively from HeliWholesaler.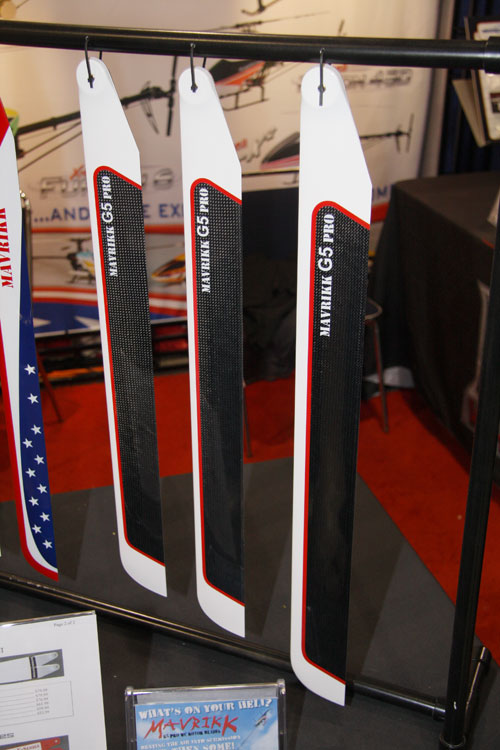 Mavrikk 65 Pro WC Rotor Blades: Custom 3D composite blades carefully developed by HeliWholesaler have intricately adjusted span- and chord-wise CGs, all sorted out with an optimized "wide" blade chord for maximum response while banishing flutter and having just the weight needed for stability.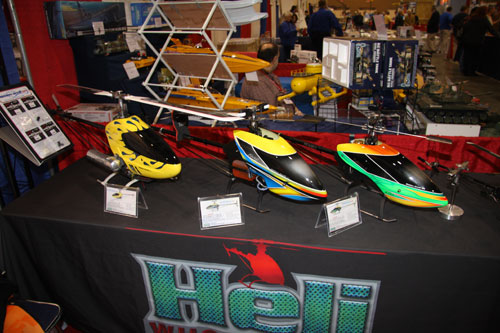 The X-Cell Fury 55, Furion 6 and Spectra G gasser with flybarless head are all new Miniature Aircraft machines!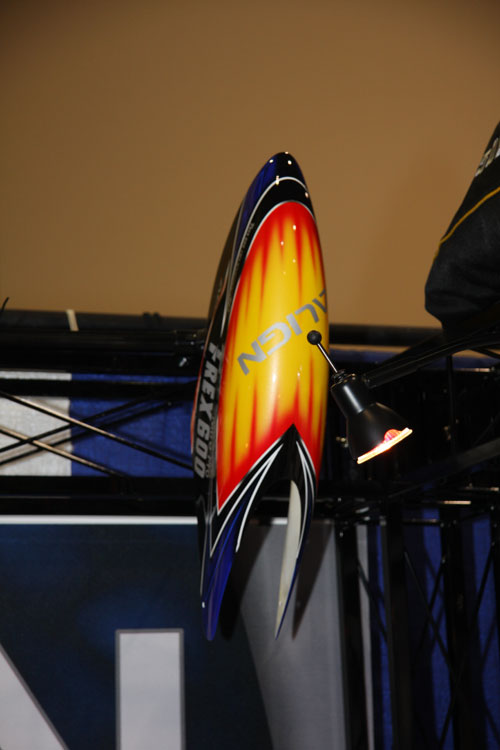 Here's a example of the new beautiful canopies that you won't want to take off the mechanics of your heli!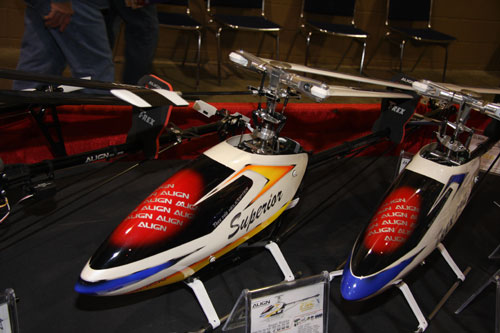 Yes, this is an Align TRex 700E Flybarless (on right) –just the machine to "smoke" the competition.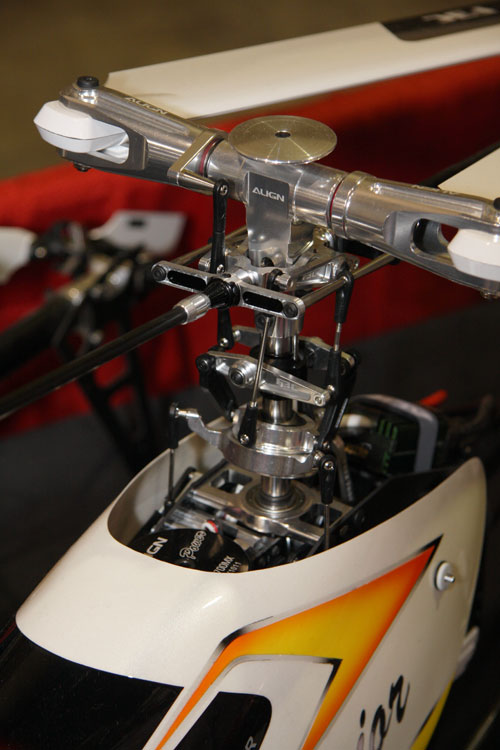 700E rotor head detail.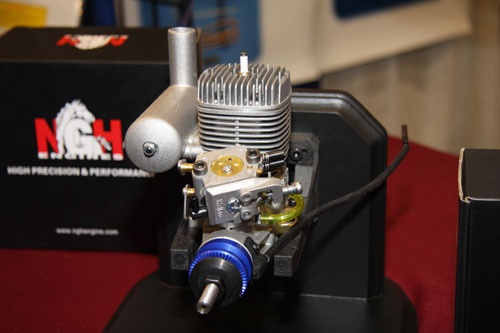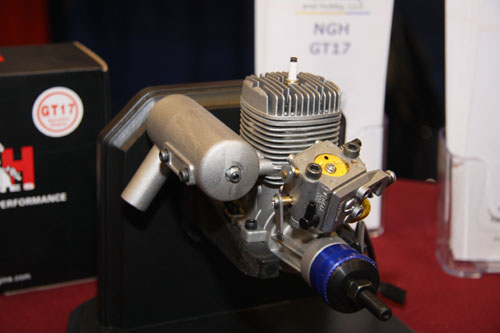 Agape Racing and Hobby (pronounced: Uh-Gop'-ay) showed off a highly refined small gas engine, the NGH GT17. This state-of-the-art 17cc mill comes with an RCEXL ignition system (with micro spark plug), adjustable exhaust muffler (it can rotate to direct the exhaust) and Walbro carburetor. NGH engines feature a steel sleeve and are designed to be a lightweight replacement that drops in to replace a 90-size glow engine. Turns 14×8 – 16×8 props with an rpm range of 2100 – 9000, and weighs 1 lb., 14 oz. A larger 20cc version is in development as well.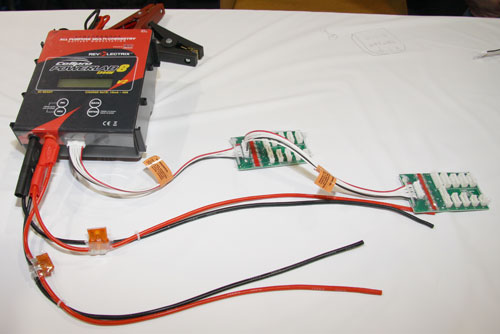 FMA showed off the CellPro Powerlab 8, which supports all battery chemistries and will charge, discharge, monitor and cycle batteries. Charge rates range from 10mA to 30A and it can charge two 2S to 6S batteries simultaneously; charge power rating is an impressive 1008W. If you are an electric heli enthusiast, this is serious gear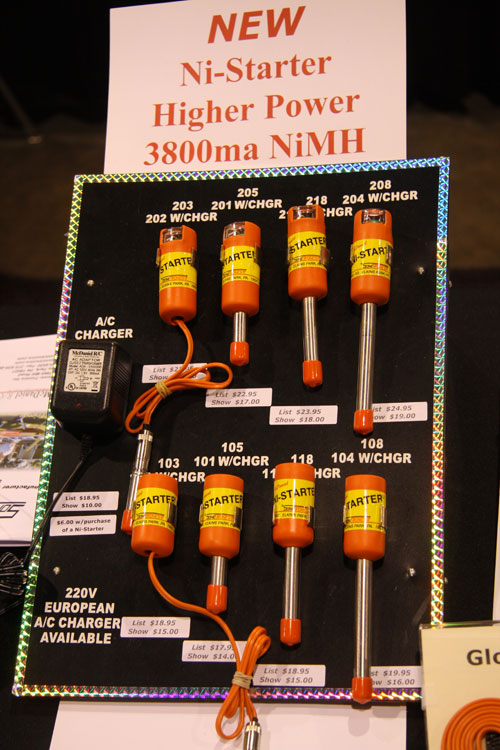 Sonic Tronics announced new 3800mAh NiMH Ni-Starters, a jump up in capacity from traditional Ni-Starter batteries.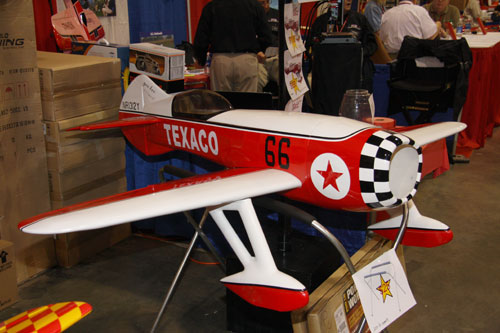 Giant Model Products (GMP), a new kid on the block in giant scale, has unusual offerings that really grabbed attention–Golden Age racers! This GeeBee racer is offered in 100, 50 and 30cc sizes, and sold out at the show!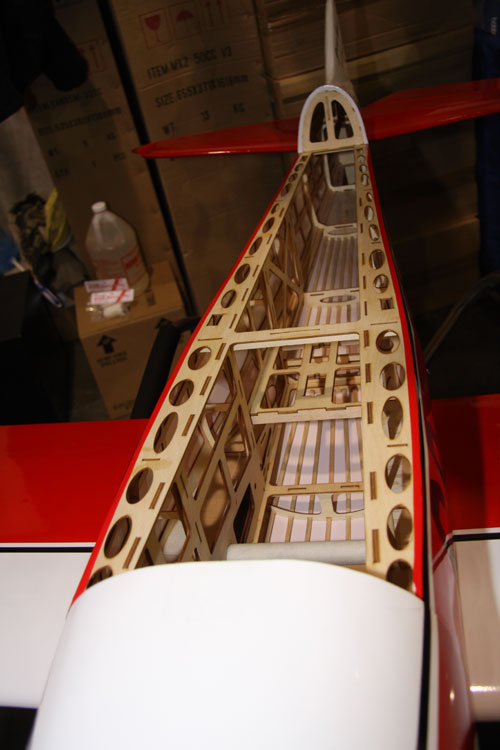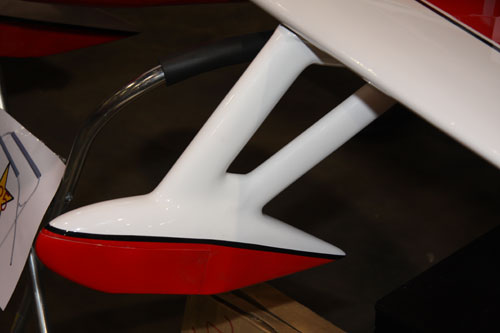 Above 2 photos: Look at the high quality construction.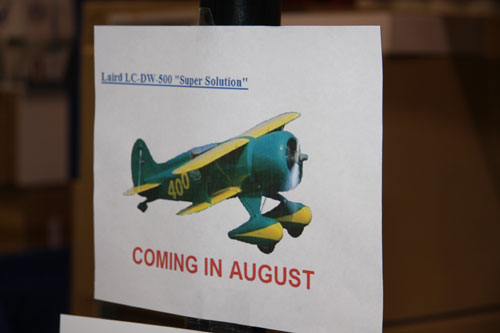 GMP announced that this Laird LC-DW-500 "Super Solution" will be available in August. This will be one sweet looking classic bipe racer.
This Red Bull racer and Beaver hint at the robust variety of GMP's offerings in addition to 1930s racers.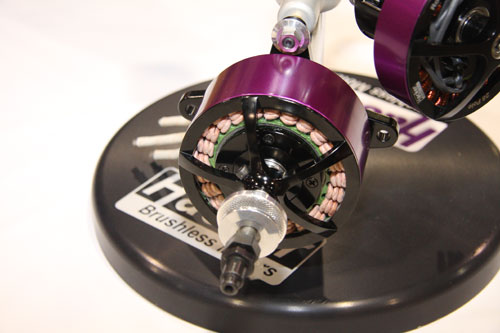 Aero-Model, Inc. / Hacker showed off some new and powerful brushless motors. the Q-80M is designed for 50cc – 75cc conversions and is powered by a 10S – 12S LiPo. It spins 24 to 28-inch props. The latest generation Hackers feature strong backmounts and built-in prop adapters.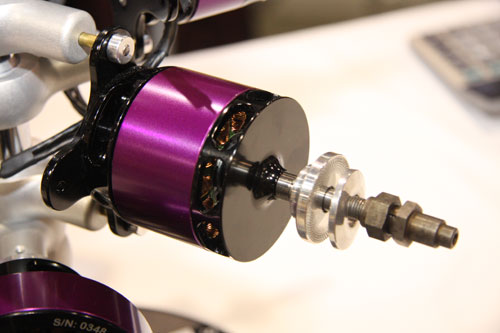 The Hacker A-60V2 pulls large 10 – 18 pound planes and has a 28-pole motor for higher torque. That is a much higher number of poles than traditional brushless motors (a real challenge to properly wind) and is a testament to the technological prowess of Hacker.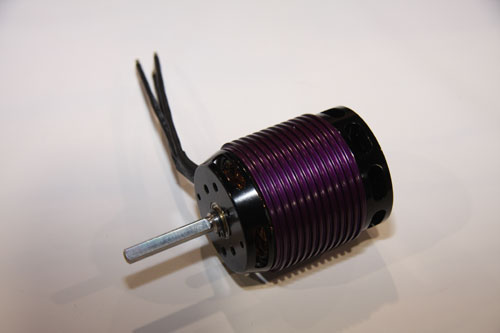 The Turnado Heli motor is designed for 600 – 700 size machines and will consume 4,000 – 6,000 watts flying outrageous 3D aerobatics. The 8mm diameter shaft has a 6mm diameter external to the motor case with a flat, and is engineered for maximum resistance to torsional forces.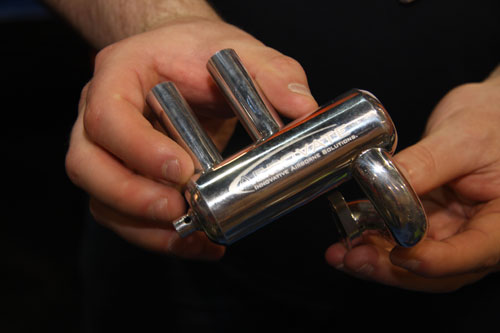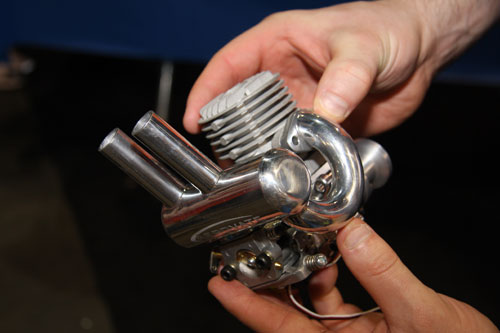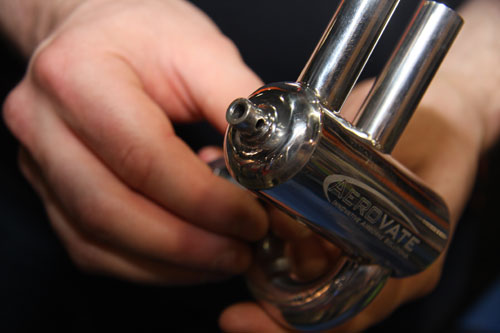 Kondor Model Products (KMP), exhibited a broad variety of cool products that ranged far beyond the robust giant scale aircraft KMP has long been known for. Beautiful Pitts style mufflers for Kondor's Aerovate engines included a mounting threaded socket for easy mounting on one end.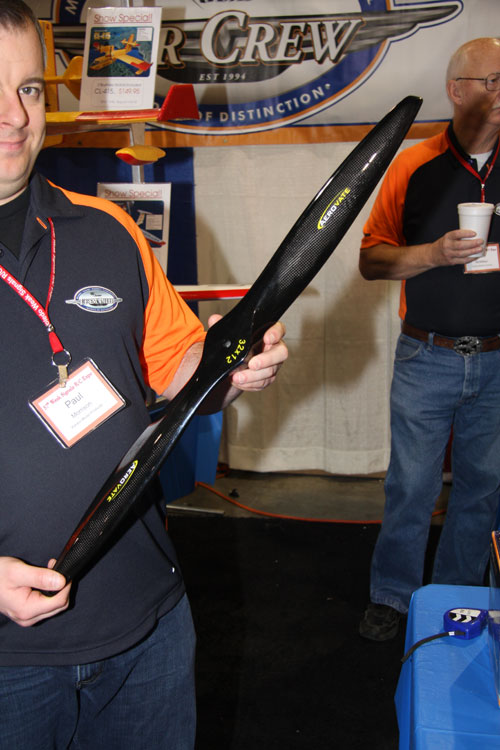 Paul Morrison shows off a 32×12 carbon prop—one of KMP's specialties is giant scale composite props.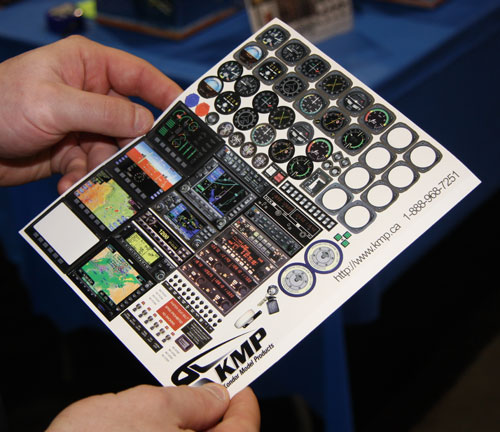 Peel & stick avionics and dashboard instrumentation from Kondor ranges from traditional analog to glass cockpit high tech. Some are blank so that you can make your own custom instruments using pieces from other stick-on decals.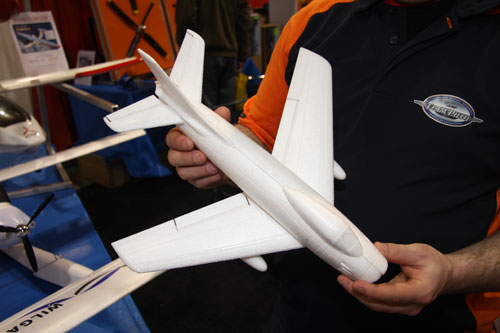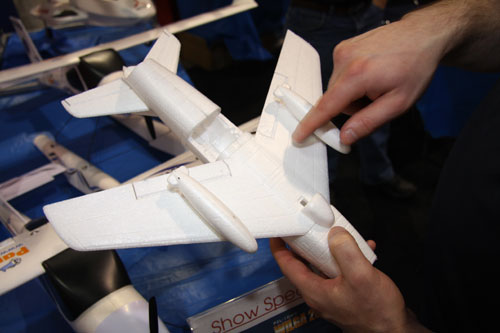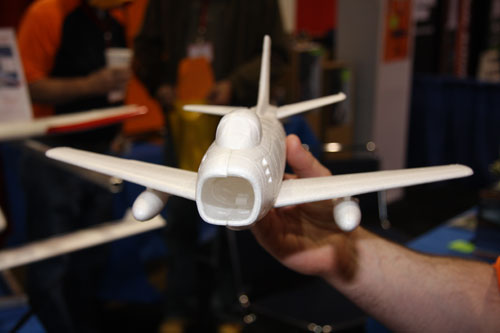 Above 3 photos: Is this the world's smallest electric ducted fan (EDF) jet?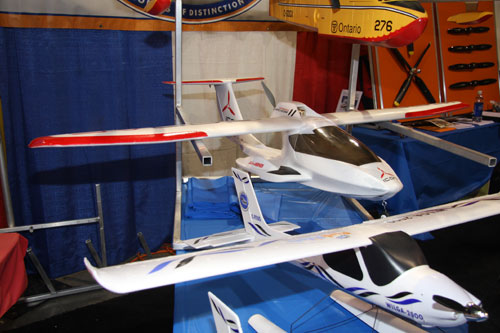 The Icon-A5 high wing flying boat (top) has a 71-inch span and a flying weight of 5.5 pounds, and it comes with retracts. This bird is powered by a 6S 3000mAh LiPo and brushless motor that spins a 11x6E APC prop. Flight times of 20 minutes are typical in this "iconic" Canadian aircraft. The WILGA 2000 float plane has a 45.7-inch span and flies with a 3S 1500mAh LiPo powering a SP2830-26 brushless motor that spins a 8×6 3-blade prop.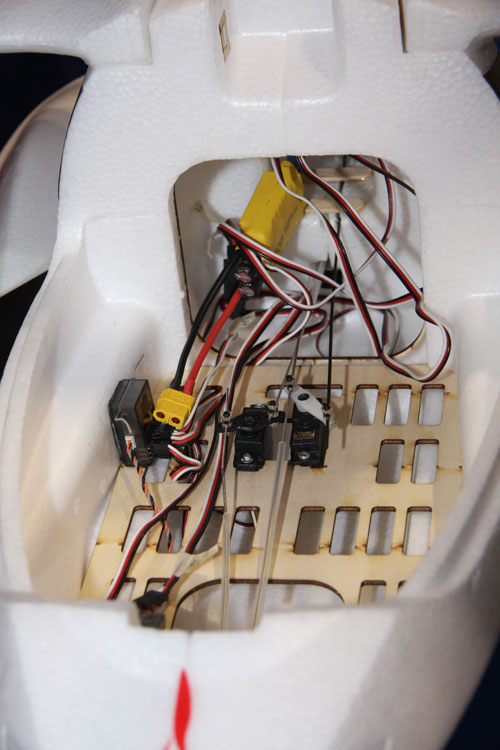 Check out the clean spacious interior of the Icon-A5.
The KMP Canadair CL-415 has a 40.1-inch span. It is powered by a twin 2410 brushless motor system using a 3S Lipo setup for each motor. This small foamie has the motors pre-mounted, and can be purchased for only $159.95 at the time of this posting.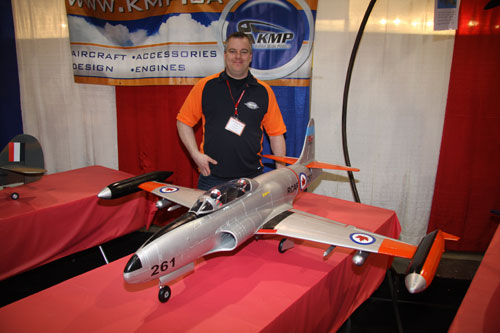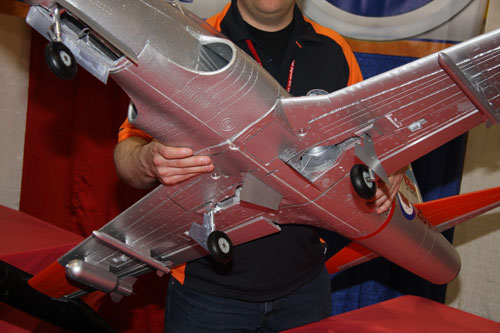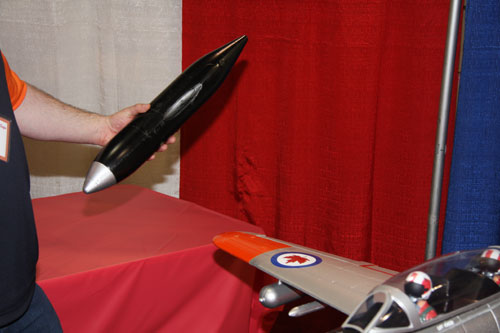 Above 3 photos: One of the largest foamy EDFs at the show, this Canadair CT-133 / T-33 jet trainer uses a 50mm fan unit with KV4300 brushless motor (both included) and is priced at $99.95.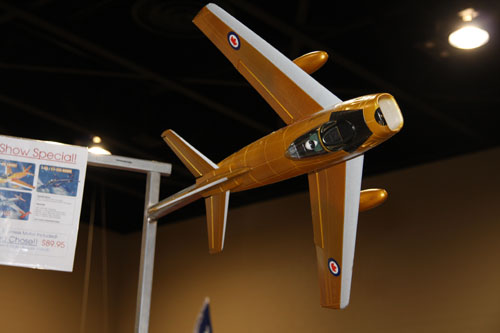 This CF-86 Sabre is another in the KMP EDF family.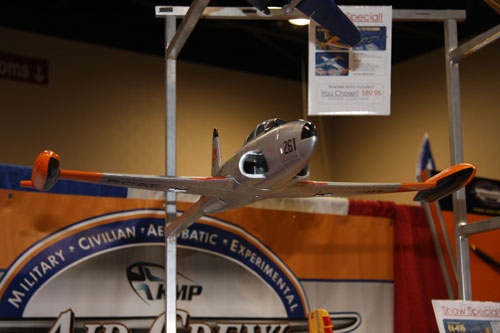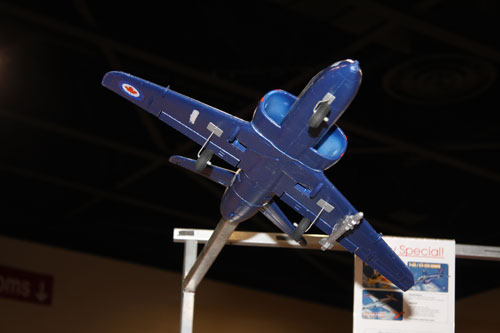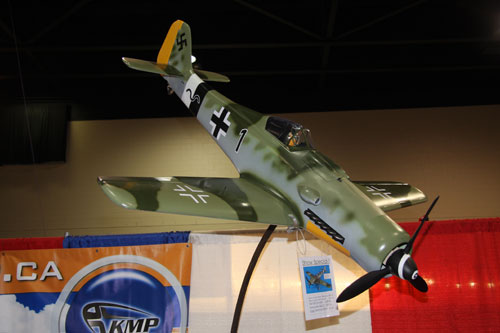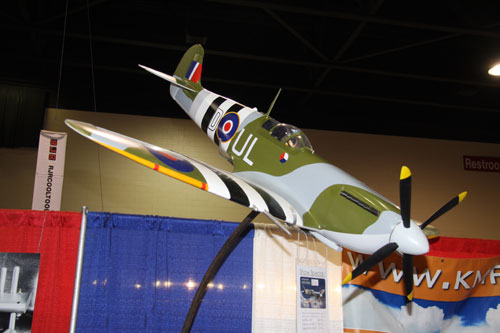 Above 4 photos: More classic warbirds from Kondor—these kinds of birds have been Kondor's stock in trade for years, and KMP has built a great rep around them.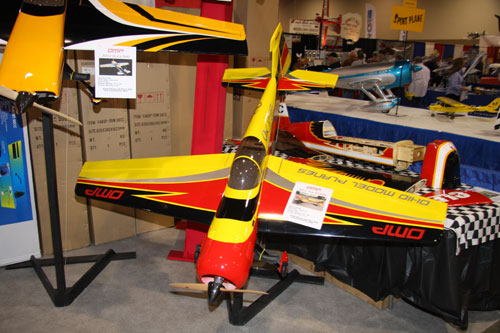 Ohio Model Products (OMP) is a great source of giant scale aircraft and has been for many years. This 88-inch span 50cc YAK SP-55M weighs in at 15 – 17 pounds and is designed for a 45cc – 60cc gas engine.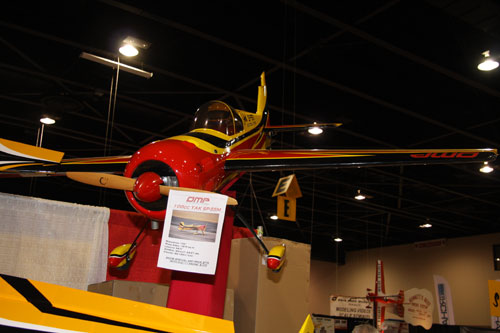 100cc YAK SP-55M.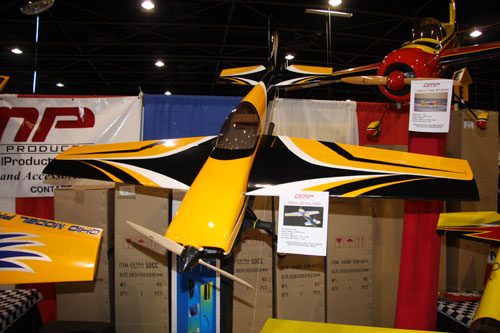 50cc Slick 540 has an 89-inch span and is powered by a 45cc – 60cc gasser,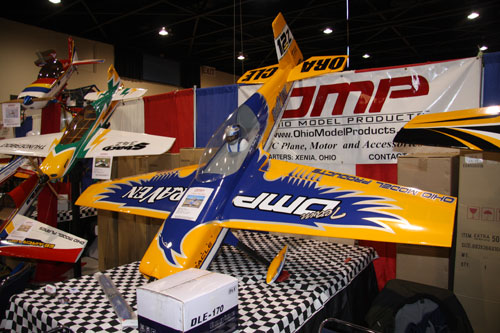 Another iconic giant scale bird, the 150cc – 170cc gas powered OMP Raven, has a 122-inch span and an all up approximate weight of 35 – 38 pounds. It is said to handle extremely well.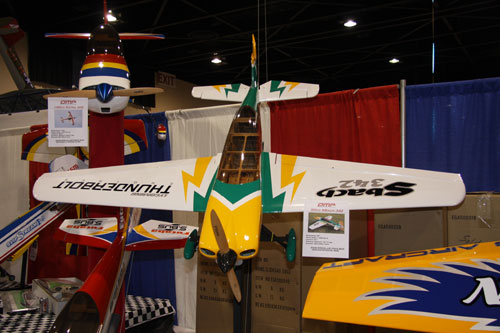 The 50cc Sbach 342 with a 87-inch span received a lot of attention at the show. This was available at the show with a DLE-55 engine for $800 (show bargain price).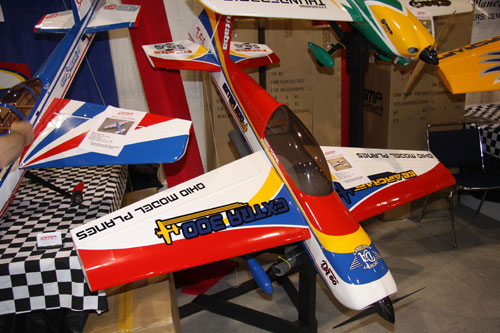 If you like Extras, this 50cc bird weighs in at 16 – 17 pounds and is powered by a 45 – 60cc gas engine.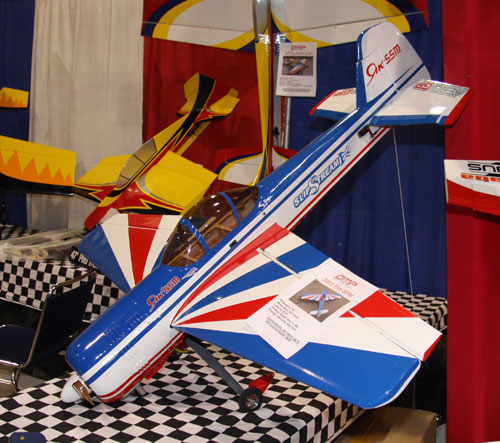 Here's a 30cc YAL-55M from OMP with a wingspan of 72 inches and it weighs just 10 – 11 pounds. Can also be powered by a 1.60 glow engine.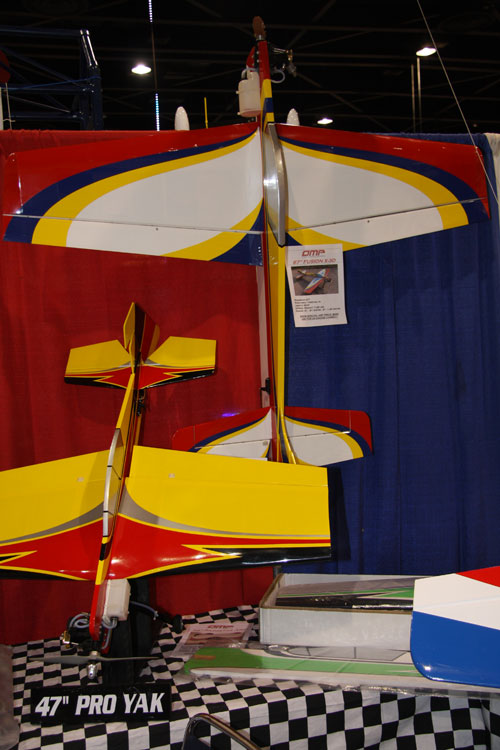 OMP also carries some good old fun fly models like the 67-inch span Fusion X-3D ARF. Power this bird with a .61 – .91 2-stroke, or a .91 – 1.20 4-stroke.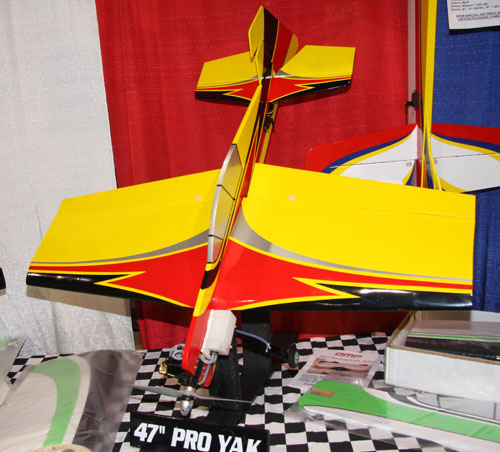 The 47-inch Pro YAK is another aerobat in this class.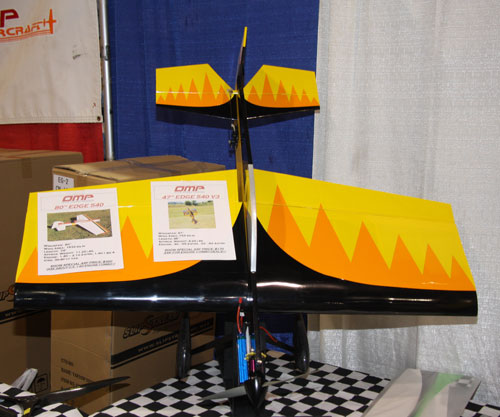 OMP also offers 80-inch and 47-inch Edge 540s in this fun fly category.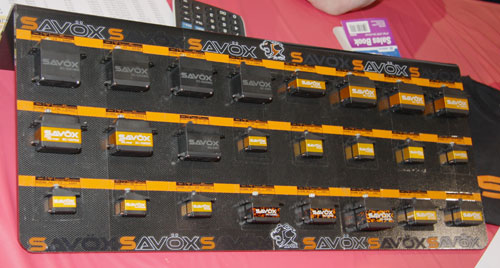 Savox made a splash at the show with its new servo line—known for their price/performance value, particularly among heli pilots.
CONCLUSION
We hope you enjoyed our web presentation of some of the highlights of the Toledo show. To see earlier pages posted from the show, see our coverage of day one and day two. There are so many new products introduced at Toledo each year, we can only scratch the surface in a summary report like this—moral of the story is that you should try to visit the show yourself. Visit the Weak Signals RC Expo 2011 website to learn more about this world class event, to see photos of the exhibitor booths, more of the incredible models at the show, and to review the winners in the static exhibition competition!
–Tom Atwood