DAY-BY-DAY SHOW COVERAGE
by Tom Atwood
Links:     Part 1      Part 2      Part 3      Part 4
New Planes from Aeroworks…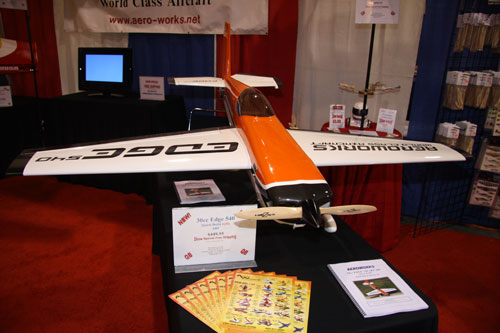 Aeroworks showed nearly half a dozen new planes. The new Edge 540 (above) got a lot of attention,
as did this spectacular Yak55 (below).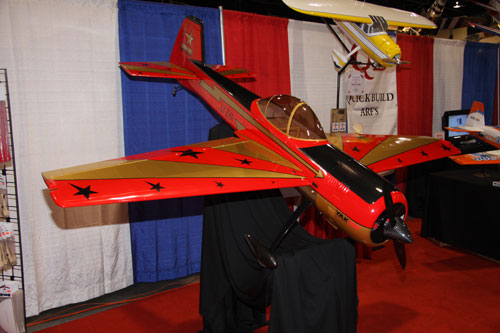 New from Stevens Aeromodel…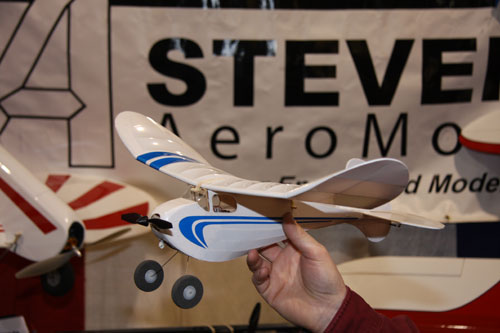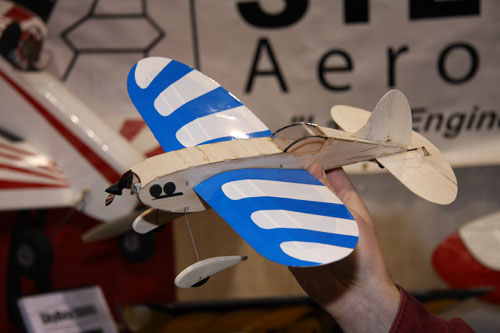 Above 2 Photos: Stevens Aeromodel, http://www.stevensaero.com, showed a variety of beautifully designed
micro-size aircraft, some of which, notably, are designed to use the miniature
E-flite motors and control systems developed at Horizon.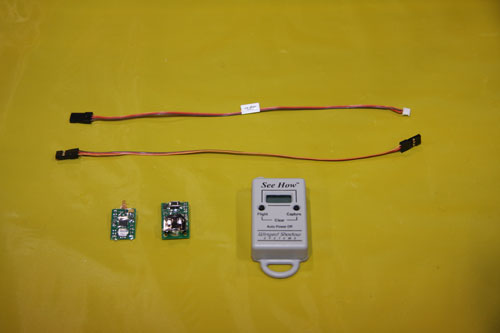 Above: Winged Shadow's Altimeters are now capable of talking in real time to Spektrum or Hitec
telemetry systems, and come with optional clip-on batteries for free flight.
New from the Robart Booth…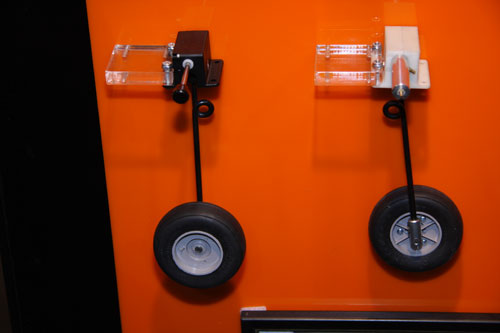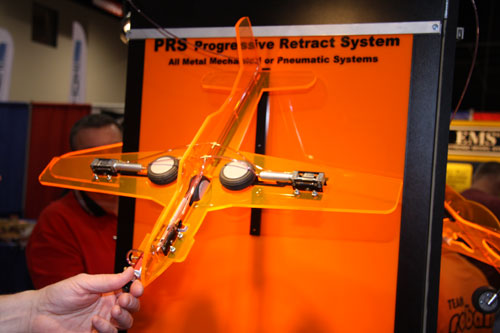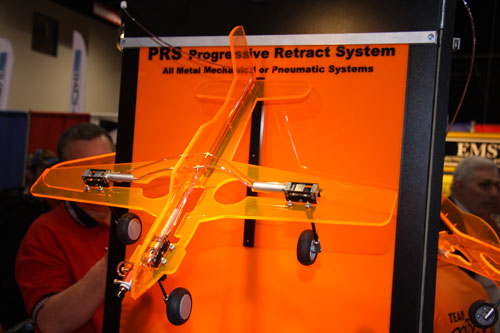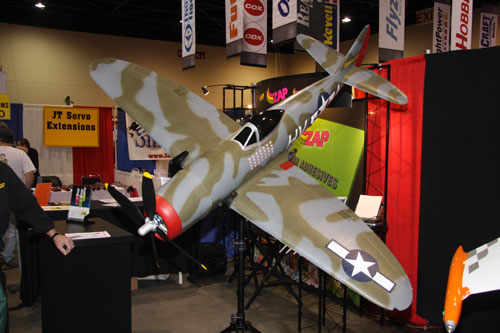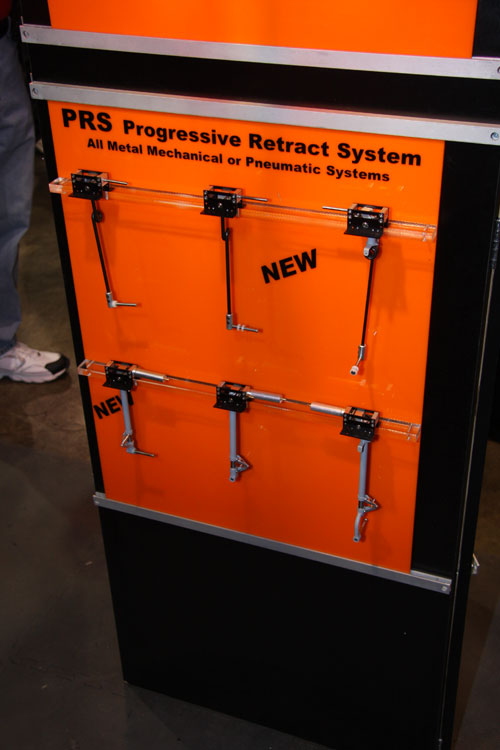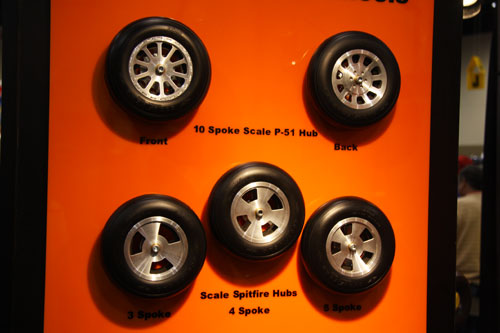 Above 5 photos: Robart's awesome P47 Thunderbolt is in generation two and it's final details are being overseen
by respected scale modeler and pilot Dennis Crooks. Robart is offering new machined scale wheels
in varieties beyond the new offerings shown here, and a variety of new gear overcome canting and
wheel turning issues in various newly engineered gear systems. A new progressive gear system can be build
in modular units and you choose mechanical or pneumatic power.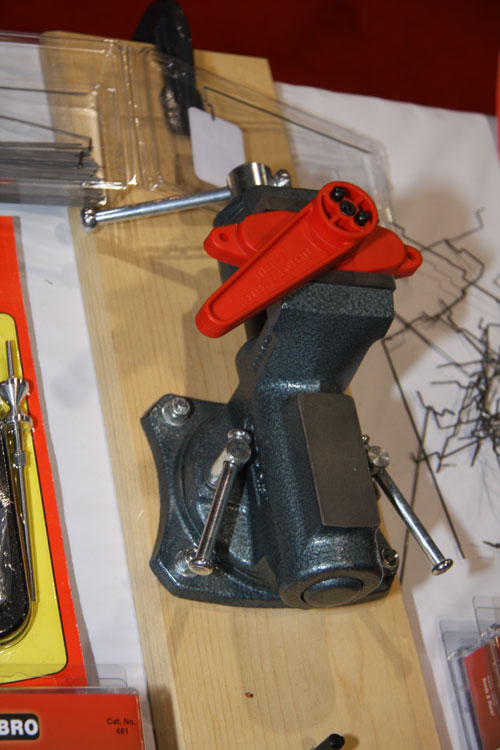 Above: Du-Bro showed a new wire bender that comes in two styles for lighter or heavier wire.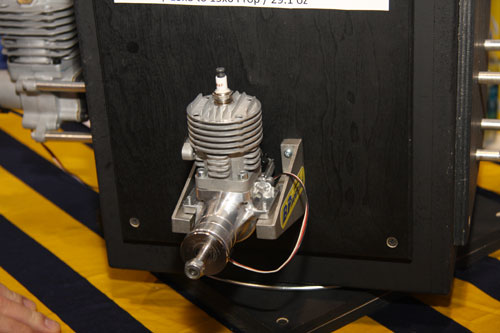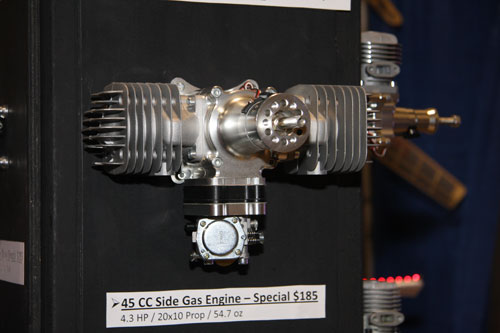 Above: BP Hobbies showed two new engines, a 45cc gas twin, a 15cc gas twin and noted a new 11cc twin is on the way.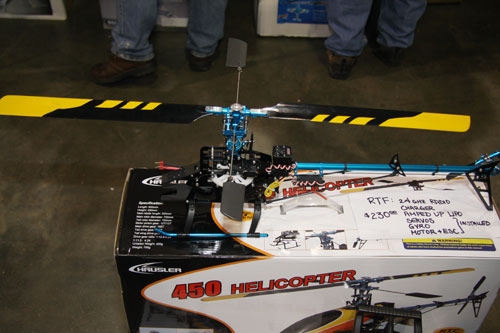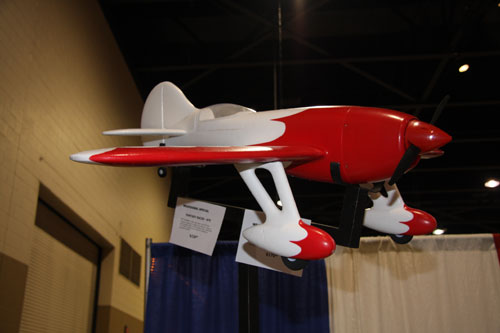 Above: Cermark showed a RTF 2.4GHz 450 electric heli with servos, gyro, motor and ESC installed. Also of note was a foam RTF Fantasy Racer.
New Products from Castle Creations…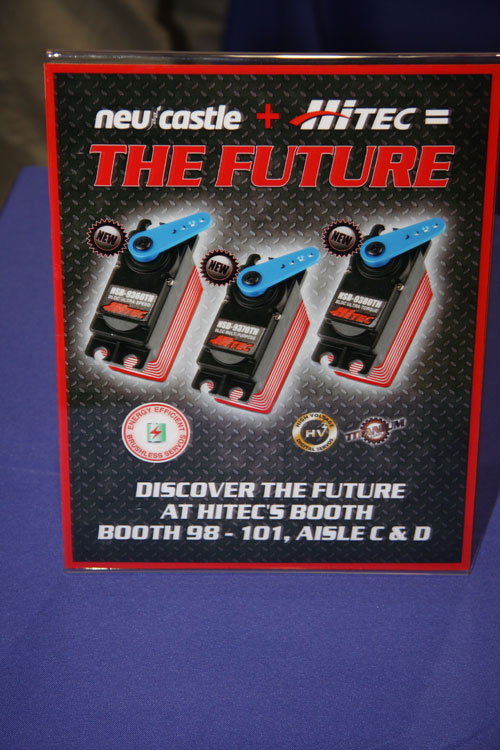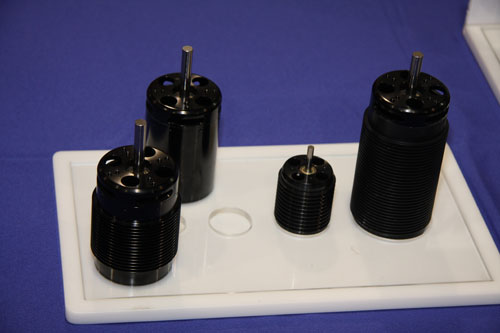 Above 2 Photos: Castle Creations exhibited Neu motors and their line of outstanding HV ESCs, but of special interest was an annoucement of new servos that are a collaboration betwee Neu motors, castle electronics and Hitec engineering.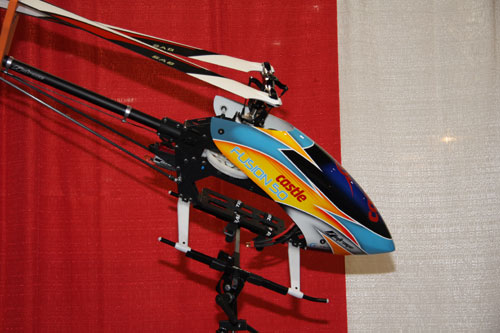 Above: A new Fusion 50 Heli from Outrage was seen in the Castle booth!
New from The World Models…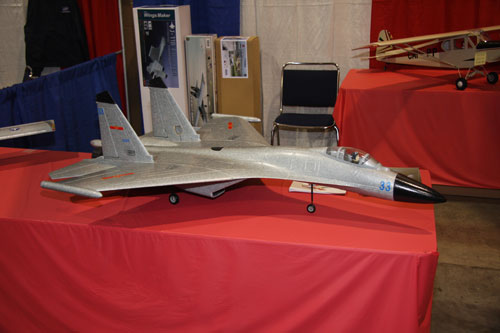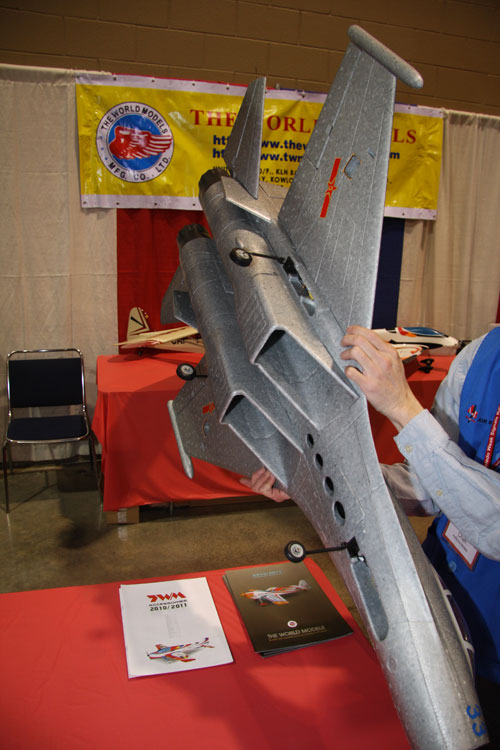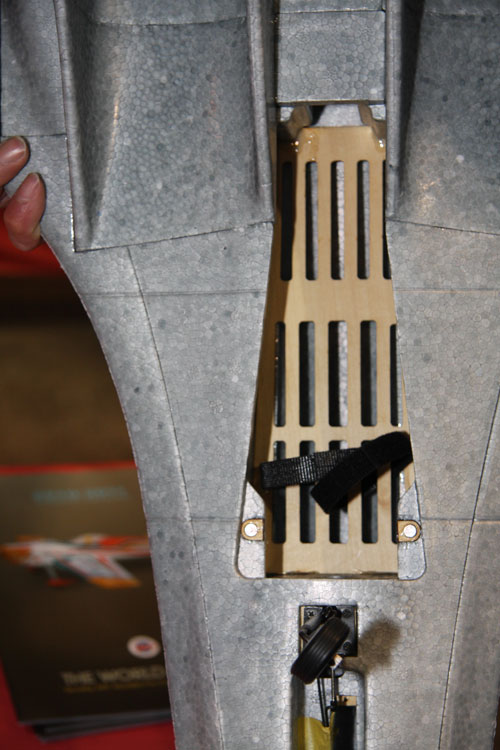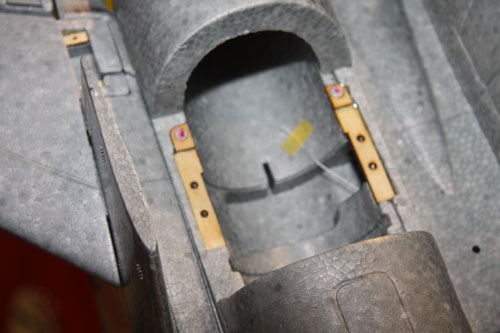 Above 4 photos: The World Models (Airborne Models) showed a spectacular jet with advanced molding of EPP foam, removable covers for the 70mm EDF units and built in internal bracing for batteries and electronics.
From the MPI booth…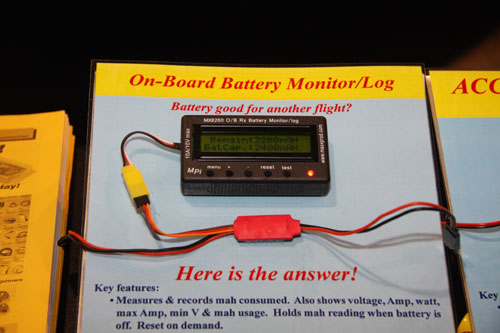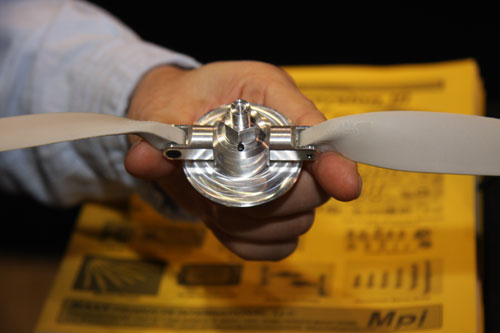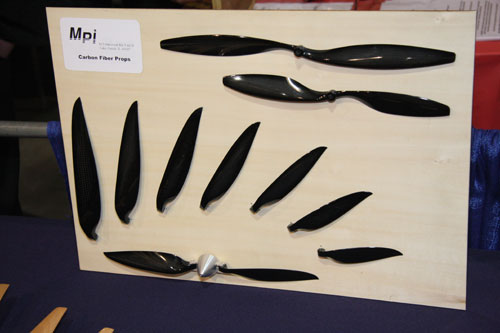 Above 3 photos: MPI showed an onboard battery logger, ground-adjustable pitch propellers and an expanded propeller line developed in part for FAI.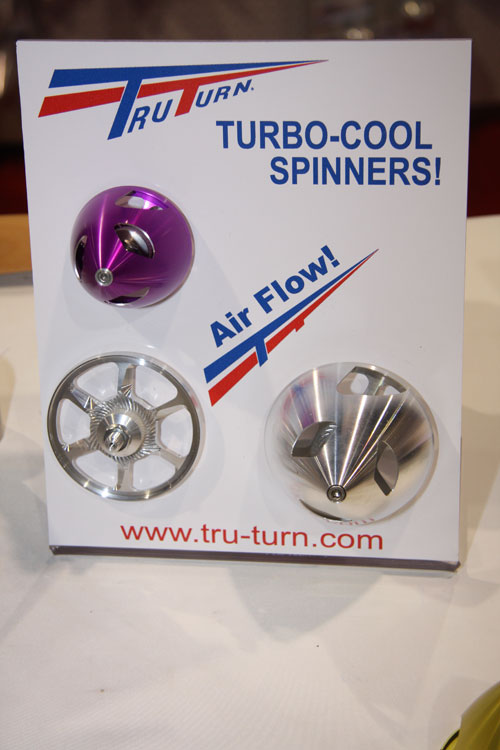 Above: New Tru-Turn spinners suck in air to cool your electric motor!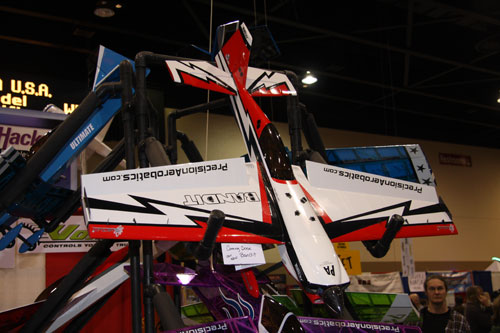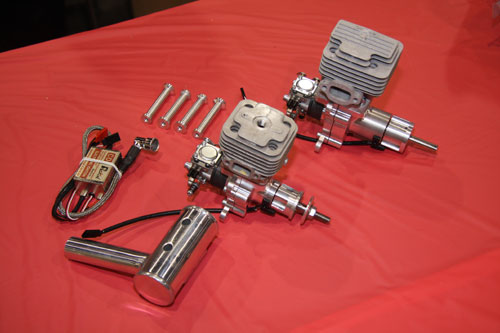 Above 2 photos: Precision Aero offered new engines and the Bandit aerobat.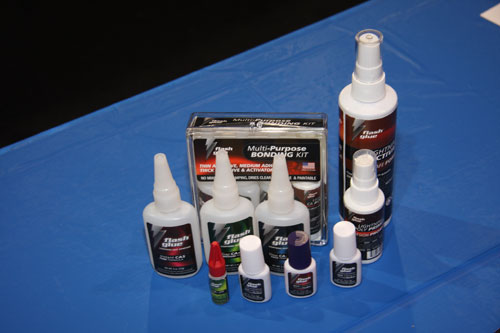 Above: A new glue brand with the freshest chemistry is on the block: Flash glue.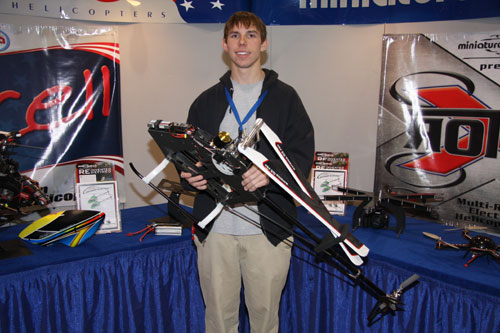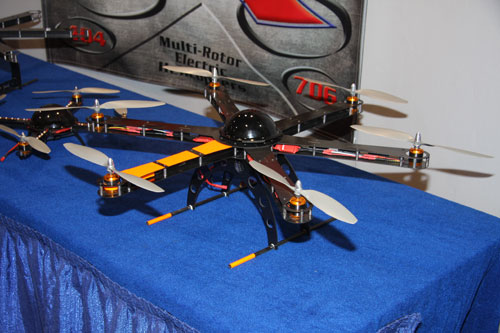 Above 2 photos: Miniature Aircraft showed incredible quads and a hexcopter, and Bobby Watts was in the booth with his all-new custom designed Whiplash! Stay tuned for a review in RC Heli Pilot magazine!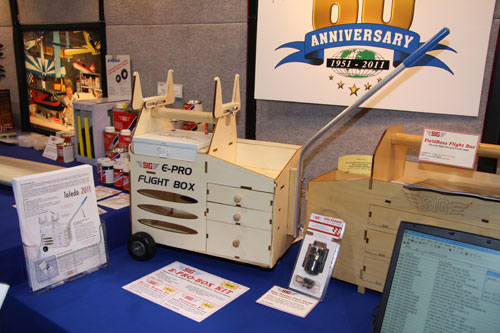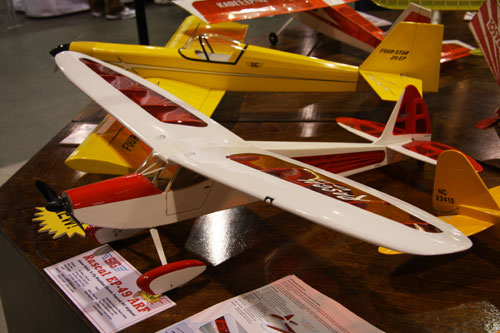 Above 2 photos: Sig has been borne again with a new buyout by a group of American entrepreneurs and partners, co-owner Dave Martin shared with us. Sig showed a new version of the Rascal electric ARF and a new modular field box.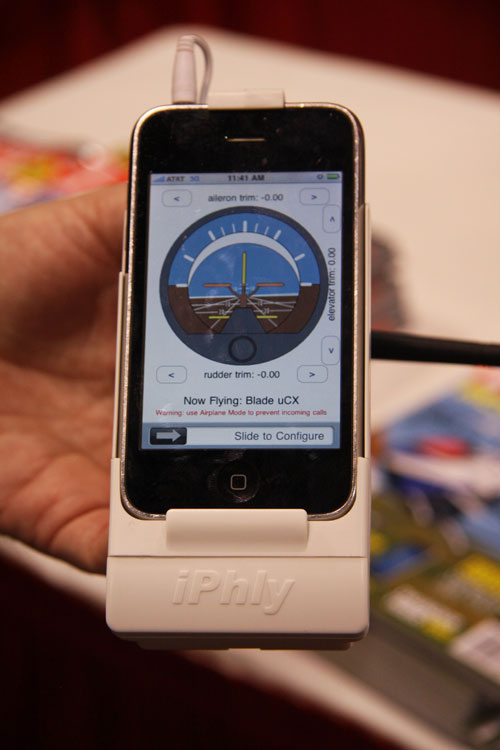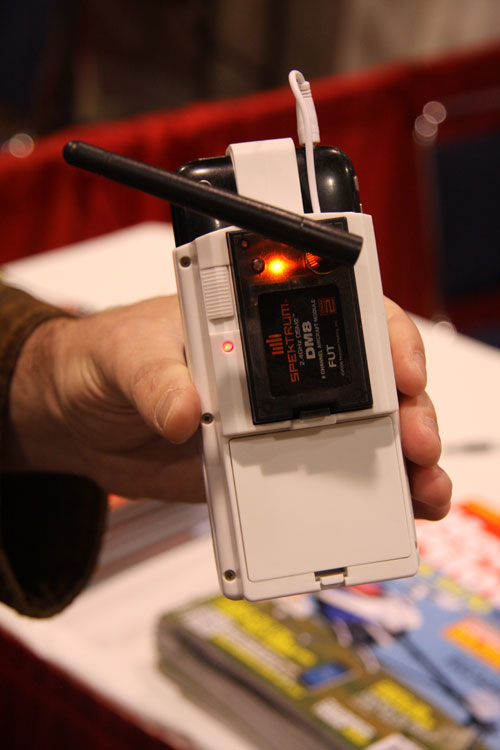 Above 2 photos: Inventoor Ari Krupnik showed an iPhone based transmitter system that can use many different 2.4GHz radio modules to fly helicopters or fixed wing aircraft. Stay tuned for reviews in Fly RC, Robot and RC Heli Pilot magazines!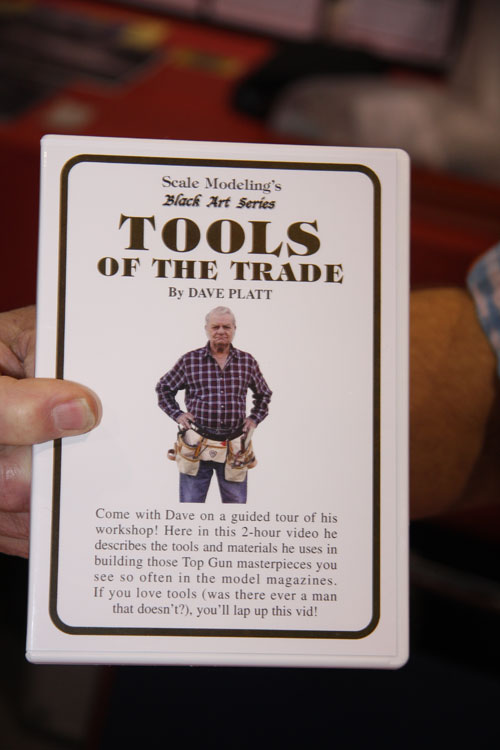 Above: New Tools Of The Trade video from Dave Platt.