No need to experiment with different brushless motor and ESC combinations — the Power Pack delivers the best of both in a single, powerful package. It pairs the performance of an ACE R/C OBL 50/05-50H brushless outrunner motor to the precision control of a Castle Creations Phoenix Edge HV120 ESC. The Edge HV120 arrives with basic performance parameters already programmed in, but modelers can also fine-tune performance using the optional Castle Field Link Programming card or Castle Link USB adapter (both available separately) and free downloadable Castle Link software.
Notable Features:
* Lightweight OBL 50/05-50H Ripper brushless motor offers advanced .2 mm laminations for increased efficiency  and performance
* Dual ball bearing-supported output shaft
* Phoenix Edge 120HV ESC is pre-programmed
*  Can also be used on other 700 class machines
The perfect power pair for the Raptor E700!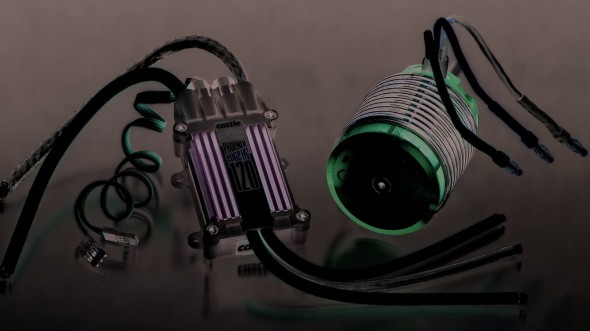 TRE2382 Raptor E700 Power Pack Heli Motor System…………..$359.99