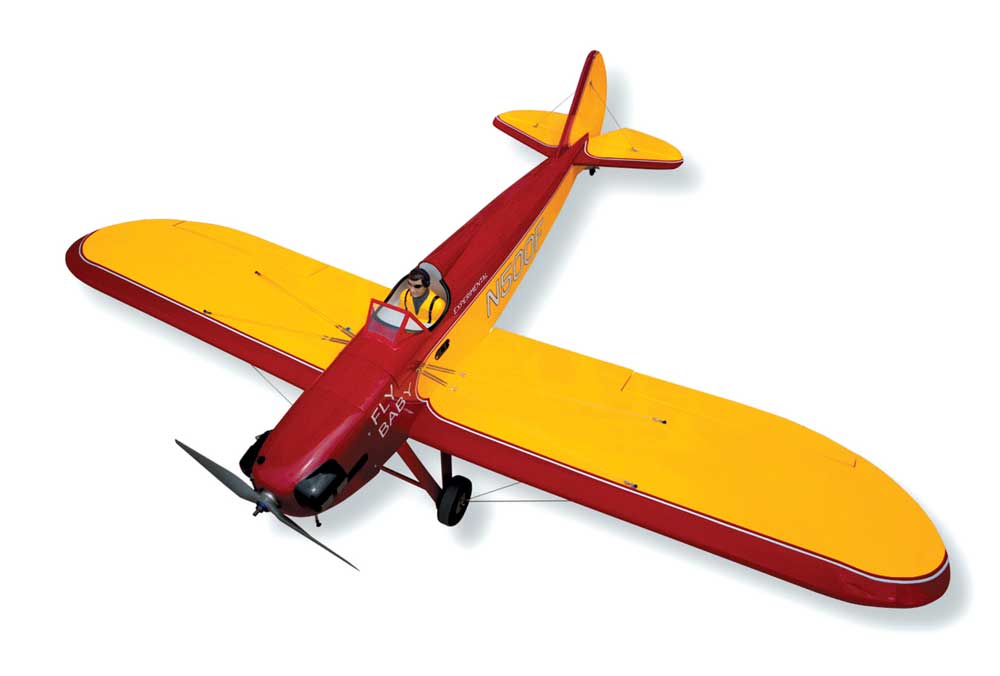 SPECIFICATIONS:
Wing Span: 68.9 in. (175 cm)
Wing Area: 776.6 sq. in. (50.1 dm2)
Length: 48.2 in. (122.5 cm)
Flying Weight (approx.): 7.7 lbs. (3.5 kg)
Rec. Engine: 10 – 15 cc (.61 cu. in.) Gas or Glow or Power 60 (Electric Power)
Radio Req.: 4-Channel with 5 Standard Servos
Order No.: SEA238 – Fly Baby
MAP Price: $208.75
The Fly Baby is a home-built, single-seat, open-cockpit, wood and fabric low-wing monoplane, that was designed by famed United States aircraft designer, Peter M. Bowers. The Seagull Models Fly Baby captures the popularity of this unique home-built airplane. Balsa and plywood construction, along with superior laser-cut design, delivers lower weight and stable flight performance. Just like the full-size, the Seagull Fly Baby is simple to build, great to look at, economical to own, and a real joy to fly.
Key Features:
• Molded plastic engine cylinders
• For intermediate and expert pilots
• A classic balsa and plywood ARF (Almost-Ready-To-Fly)
• All major components are factory built and finished
• Modern construction methods utilize CAD design & laser-cut parts
• Covered in genuine UltraCote® covering film
• Factory painted fiberglass cowling
• 2-piece plug-in wing for easy transport
• Strong aluminum wing joiner tube
• Durable painted landing gear
• Sprung Tailwheel for shock absorption & excellent ground handling
• Designed for gasoline/glow engines or electric power
• Removable canopy with easy-access latchin
Contact
www.sigmfg.com