We have made a few changes in the way I'll be presenting A Master's Workshop from now on. Perhaps the most important of these are intended to make it easier for you to relate the material we include in Fly RC's print column with my original stuff as prepared for my on-going blog on www.rcmodel.com. (Bob Benjamin's Old Time Model Airplane Workshop) One of the perpetual problems facing magazine editors and their contributing writers is that it's almost impossible to present all the material relating to a particular topic in the page space available. Trust me, I've been writing for one model airplane magazine or another for thir- ty years and I know all about how one more photo the editor didn't have space for would have answered a bazillion questions that we didn't anticipate.
Not anymore! What you'll see here in my column will be just the opening pages of a continuing story. When you're done reading your nice new fresh-smelling copy of Fly RC , turn on the computer and go to www.rcmodel.com. Right in the mid- dle of my homepage you'll see the latest blog entry with links to every earlier entry as well as all the other blogs I've posted on other models. It will never be possible to include all of it here in the print pages…there will always be more to see.
This month, I'm getting deeper into the Return of the TigerKitten story featured in the May 2012 issue of Fly RC. My old design is back in the form of a laser cut short kit from Premier Balsa Kits (www.premierbalsa kits.com) and I'm building a new one from one of their pre-release samples. Let's head into the shop and pick up where I left off last time.
CONSTRUCTION
The TigerKitten fuselage construction is about as traditional as it gets—two identical side frames built up from balsa strips with a few shaped pieces in critical areas, but we get to combine state of the art stuff because those shaped pieces are laser-cut. We could also use a more traditional adhesive like aliphatic resin glue that is applied to each joining surface before the part is assembled in position, but again I've chosen to go with the newer approach and use ZAP cyanoacrylate products which permit "dry" assembly to ensure that everything is aligned perfectly before I stick any of it together.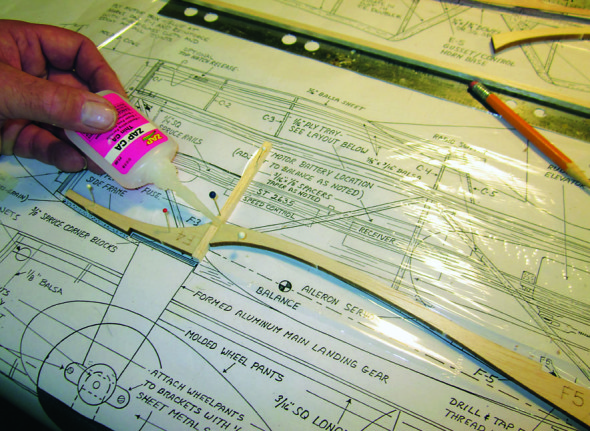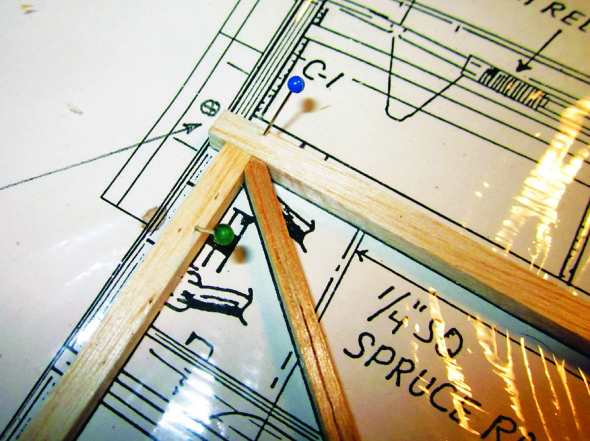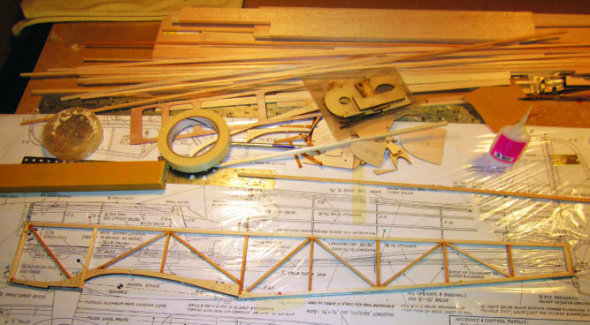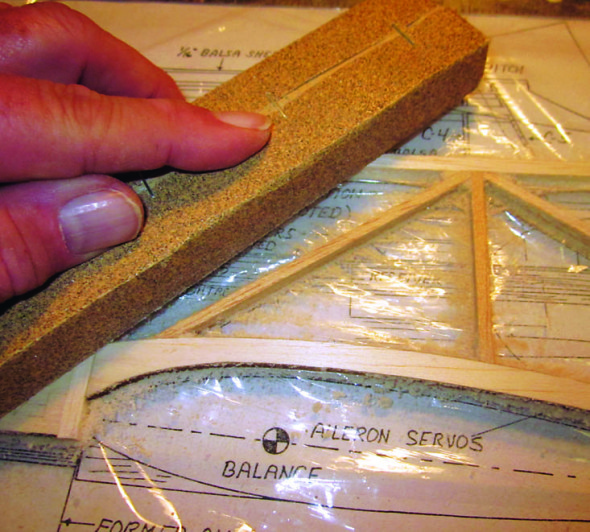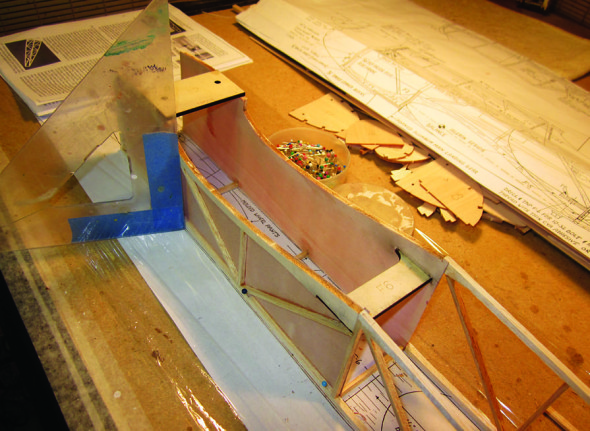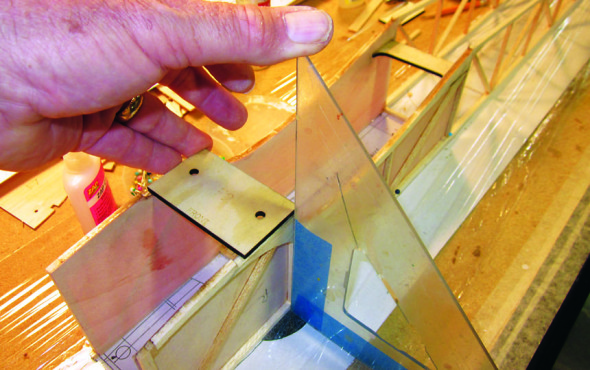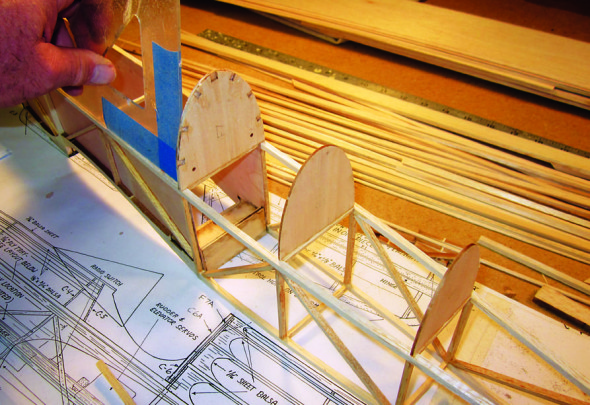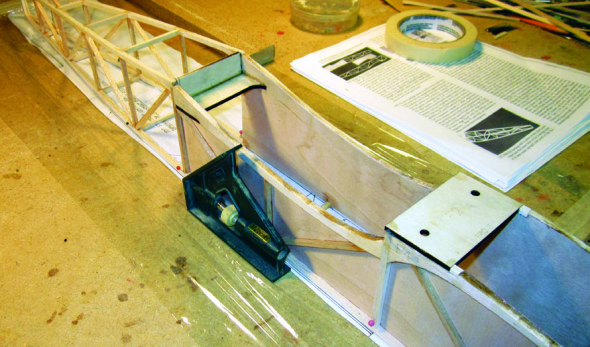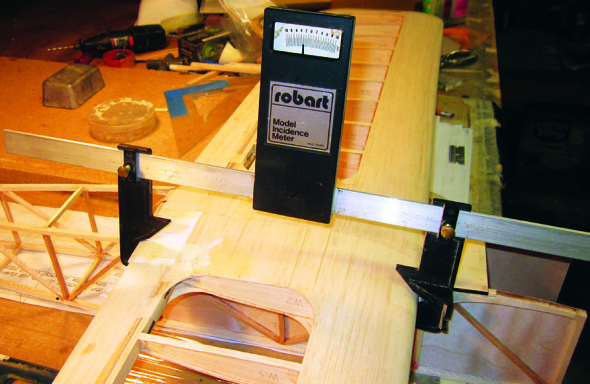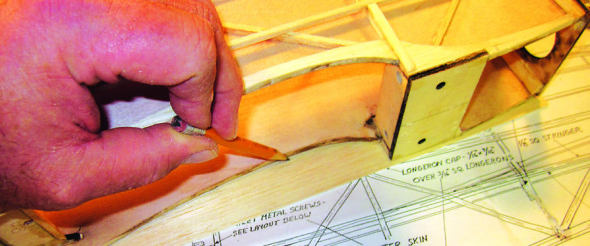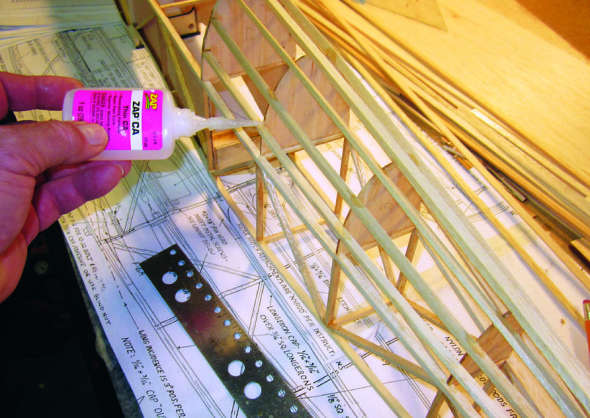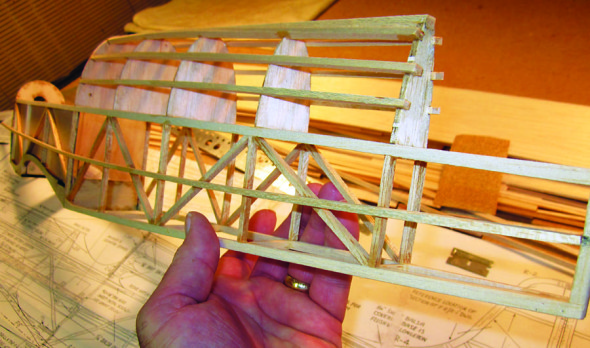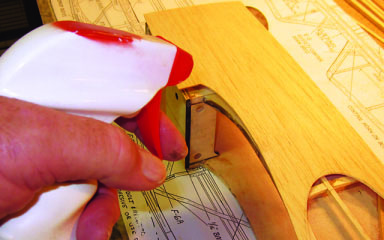 SUMMARY
The fun doesn't end here. Go to www.rcmodel. com to see what I did next. As for next time, I'm going to speed up the action on the TigerKitten story. Over a year ago I made a good start at building a big (100-inch span) Stinson Reliant from the Top Flite Gold Edition kit as an electric power conversion, then stopped working on it to finish other projects. With all the good stuff going on in my shop, my builds got ahead of my blogs. In fact, the TigerKitten you see here is already finished and flying. In my next column I'll give you a look at the finished airplane, you can catch up on all the rest of my building blogs on-line and we'll clear the bench for the big Stinson.
CONTACT
ROBART robart.com
ZAP GLUE zapglue.com