Senior Telemaster Plus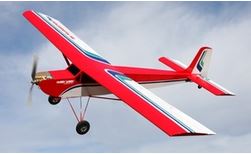 New Design, More Features, Same Telemaster
This all-new version is covered in genuine Oracover, has built in flaps, quality construction and hardware, and even comes with a camera mounting cover. With the flaps down it will almost hover in a 10MPH wind. See it in action!
12 Foot Telemaster ARF w/Drop Box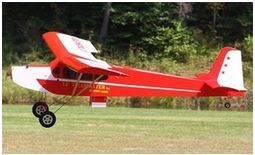 HUGE, Ready-Built version of the 12 Foot Telemaster
For the club or individual who wants a huge airplane that can carry cameras, drop parachute guys or candy, fly incredibly slowly and still be transported in a regular car – the 12 Foot Telemaster ARF is it. Check it out!
Pilot-1 Gilmore Red Lion 1/4 Scale ARF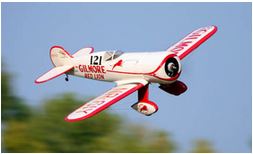 Authentic 1/4 scale racing classic for electric or gas.The Pilot-1 Gilmore Red Lion is a true to scale rendition of this famous 30s racer.The outlines are correct with only a minor increase in vertical tail area.The wing is the correct shape and in the right location requiring a notch in the lower part of the massive cowl.
Pilot-1 Waco YKS-6 1/4 Scale ARF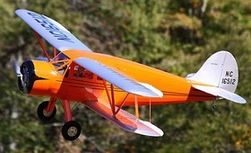 Big scale Golden Age biplane
Whether built as an electric or gas model the flight performance is a total joy, take offs are short and climb performance is quick. The airplane will slip into a small field just like the original full scale one did.
Pilot-1 Waco YKS-6 1/8 Scale ARF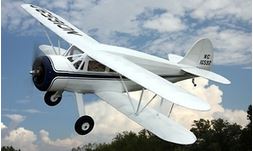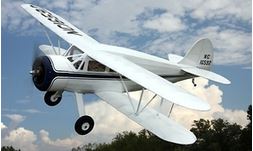 Golden Age biplane – great looks, easy to fly
Much simpler to assemble than many biplanes, the Waco's upper wing attaches to the side on the fuselage and is automatically aligned. Assembly will take 6-8 hours, the illustrated instructions provide clear guidance.