Hitec's new X2 AC Plus charger offers expanded capacity and compatibility in a portable and compact package. Dual inputs create a flexible battery charging solution that can be used at home and in the field. An innovative power distribution mode lets users efficiently assign output power based on individual battery requirements. Capable of charging all battery chemistries, the X2 AC Plus has a built-in 10-amp power supply, internal balancing circuits and 10 different charge/discharge profiles, making it an essential tool for all hobbyists.  Technology loving folks can even utilize their smartphone for remote control via the optional WiFi module.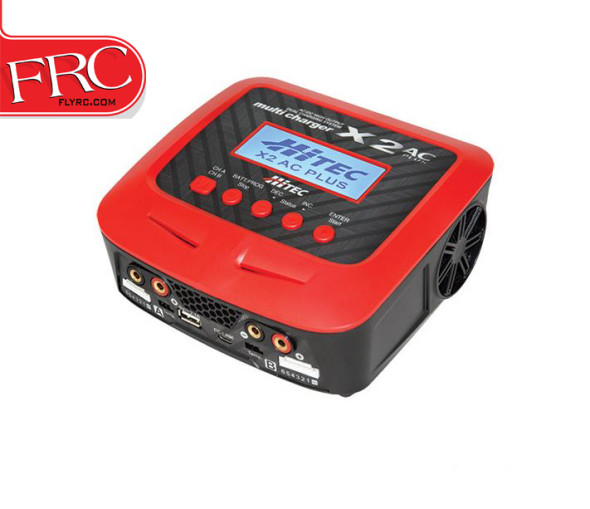 Features:
Twin Channel Charger with Two Independent Circuits

DC Mode Maximum Output 100W Per Port, Total 200W Power

Power Distribution Circuit for Ultimate Flexibility in AC Mode Only
Example 1:
Channel A – 20W, then Channel B – 80W for a Total 100W Power
Example 2:
Channel A – 70W, then Channel B – 30W for a Total 100W Power

Charges NiMH, NiCd, LiPo, LiHV, LiFe, Li-Ion, and Lead Acid Batteries

Built-in 10-Amp Power Supply

Uses Either 11-18V DC or 100-240V AC Power Sources

Adjustable Charge Current Rate of 0.1 – 10.0 Amps Each Port

Internal Balancing Circuits

10 Programmable Profile Settings
Charging Specifications:
NiCd/NiMH Cell Count: 1-15 cells

LiPo/LiHV/Li-Ion/LiFe Cell Count: 1-6 cells

Pb voltage: 2-20 volts
Charge Current Range: 0.1-10.0 amps
Maximum Charge Output: AC 100W / DC 200W (100W per port)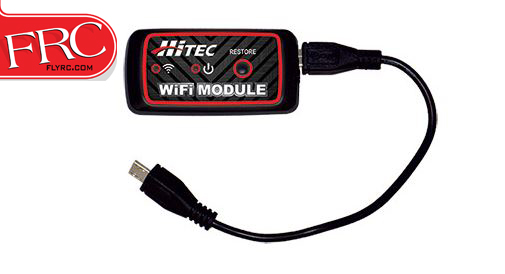 Click through to HitecRCD for additional information and pre-order details!