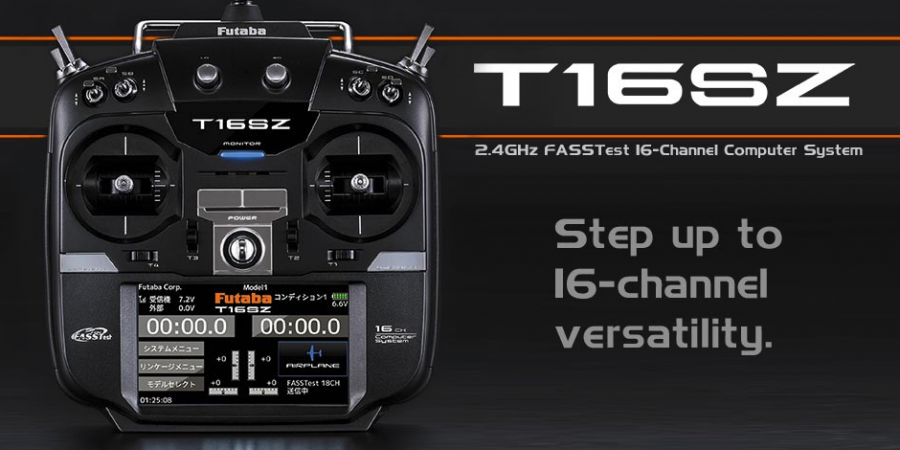 Futaba T16SZ
Futaba has announced a new radio in it's line that bridges the gap between the 14SG and the 18MZ. The new Futaba T16SZ brings many of the features of the 18MZ in a radio geared at the mid range pilot looking for more features then the 14SG but without the cost of the 18MZ. One of the biggest features people will like is the color LCD touch screen interface. This will make navigating the many features of the Futaba radio a breeze. With support for all the Futaba protocols upgrading from any Futaba air based system will be easy. The radio is slated to be available from the Hobbico network of dealers sometime in the summer of 2017.

Features
FASSTest, FASST, T-FHSS and S-FHSS protocols.
4.3" LCD touch screen.
Full telemetry compatible.
30-model memory.
10 programmable mixes.
15-character naming.
S.Bus servo programmer.
R7008SB receiver.
Swash and throttle mixing.
V-tail mixing.
EPA.
Adjustable servo speed.
8 flight conditions.
3-axis gyro support.
Software-updateable.
Micro memory card slot.
Voice message/audio earphone jack.
Up/down/integral timer.
Lap timer/memory.
…and much, much more!
To find out more check out Futabarc.com