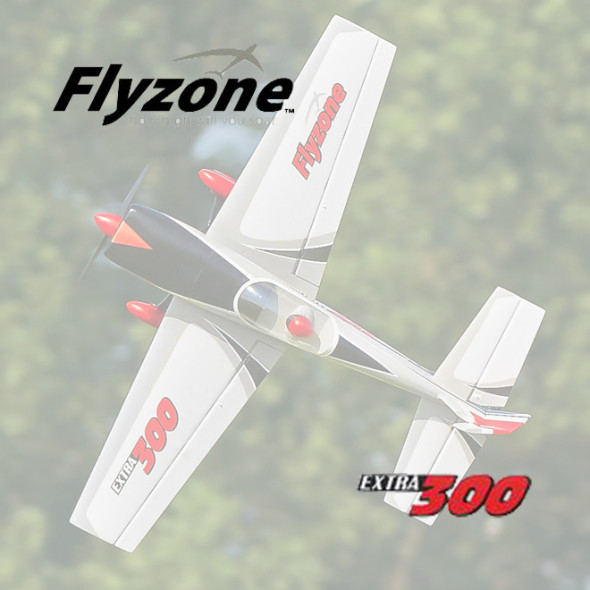 Pilots who enjoy performing aerobatics are going to want to take a close look at the next model soon to be released from the Flyzone hangar. With a span of 41.5 inches, the snappy looking red, white and black Flyzone Extra 300SX features a durable Aerocell foam airframe and a factory installed brushless power system. Double beveled control surfaces help to make this a model that excels at both solid sport flying and precision aerobatics. With an extremely high power to weight ratio, this model can perform everything from high velocity vertical climb-outs to slow speed, high alpha maneuvers. A removable wing and magnetically retained cowl, canopy and wheel pants allow the model to be easily disassembled for storage and transport. We are quite excited to see this release of Flyzone's first bona-fide 3D capable model!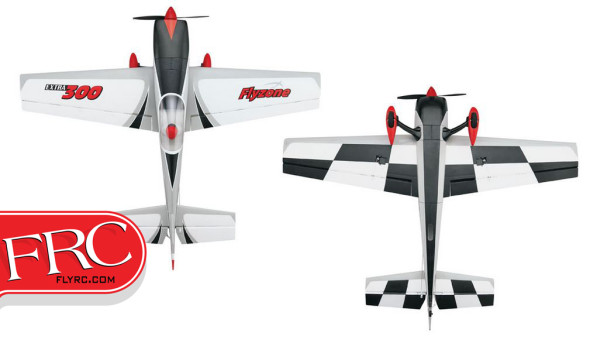 Specifications:
Wingspan: 41.5 in (1055 mm)
Wing Area: 297 in² (19.2 dm²)
Weight: 28-31 oz (795-880 g)
Wing Loading: 13.6-15.0 oz/ft² (42-46 g/dm²)
Length: 34.5 in (875 mm)
Requirements: 4+ channel radio and receiver, 3S 1800-2200mAh 30C LiPo battery, Balancing LiPo charger
For more information or to place a pre-order, click HERE!