Light the night brightly with the new Flitework Shiny! This conventional balsa and ply construction airframe uses an array of internally installed indirect LED lighting to make the airframe glow in an almost fluorescent fashion that is EXTREMELY visible both day and night! Receiver Ready means that the model includes pre-installed servos and a powerful brushless power system. Simply add a four channel radio system and flight battery for flight. Watch for a full review of the Shiny, coming soon in FlyRC magazine!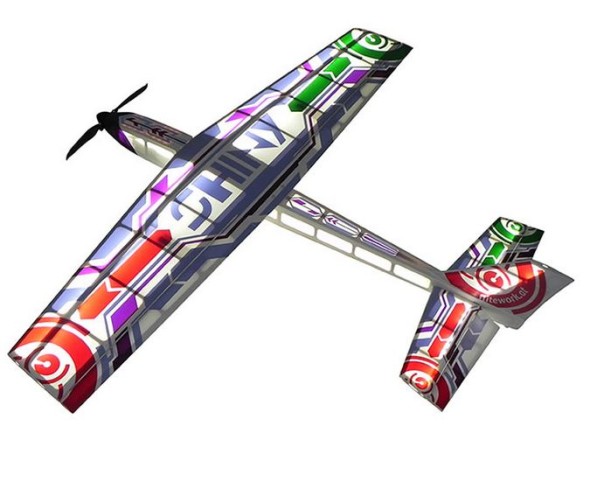 Specifications:
Wingspan: 47.2 in (1200 mm)
Length: 42.5 in (1080 mm)
Wing area: 2.7 ft2 (24.9 dm2)
Weight: 32.2 oz (915 g)
Wing loading: 12 oz/ft2 (36.7 g/dm2)
Requires: 4-Channel radio system, receiver, and flight battery.
Click through to Tower Hobbies for more information or to Pre-Order