It's time to fire up the air compressor, set up the airbrush, and lay down some color on this airplane. Depending on the size of the model I am working on, I will use either my Paasche airbrush or DeVilbiss automotive touch-up spray gun. The gun covers large areas much faster, but the airbrush wastes less paint during set-up and cleaning. I've learned to adjust my airbrush for a wide, even pattern that will cover something like a TigerKitten wing with eight or ten fully-controlled passes, so that's the tool I'm using for this job.
I'm not going to offer a mini-course in spray painting model airplanes here. There are plenty of books and on-line articles around that can do a better job of that than I could. However, it's something you really ought to make an effort to learn to do. For over forty years, since I first had my own place, I never brushed a top/color finish onto a model airplane. The result of doing it that way doesn't even come close to the quality of a sprayed finish. You need a dedicated work area which could be a curtainedoff portion of the spare bedroom or one end of a garage. You also need ventilation which can be as simple as a portable exhaust fan in a window and you need respiratory protection such as a carbon filter mask from the paint store. It's nothing you can't set up at the cost of a couple hours of time and maybe less than a hundred dollars, in addition to whatever you want to spend on your spray equipment itself. Let's paint a model airplane!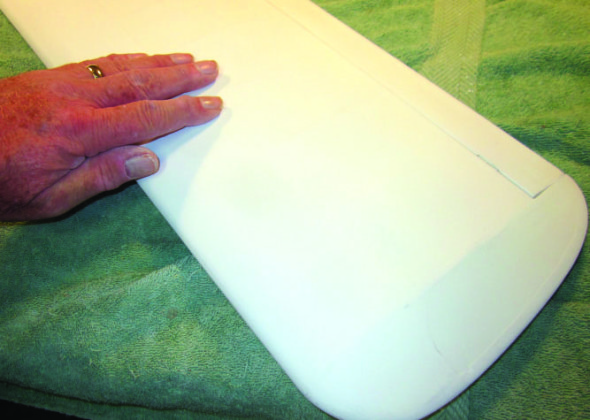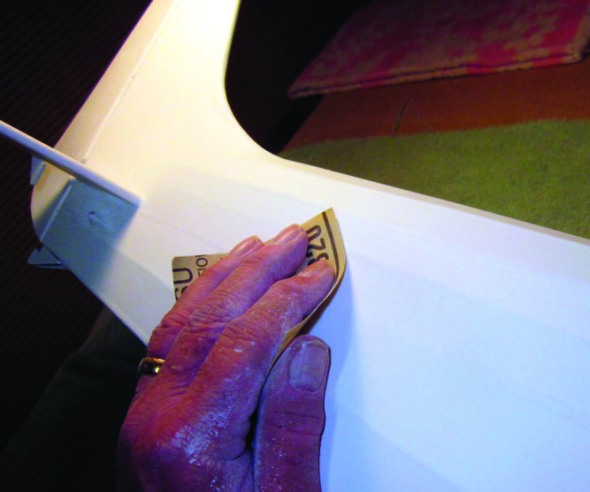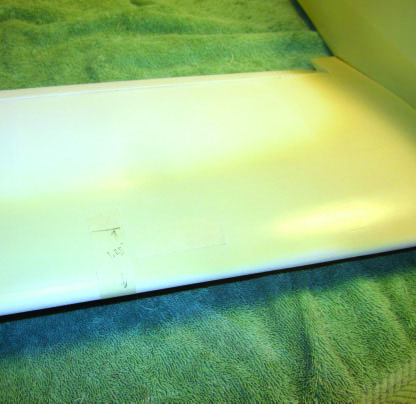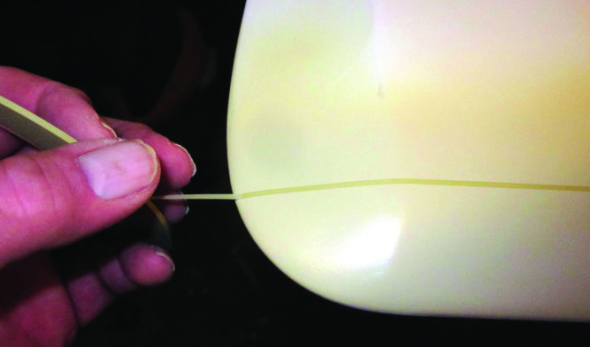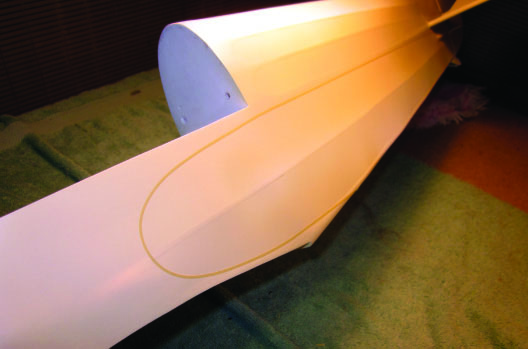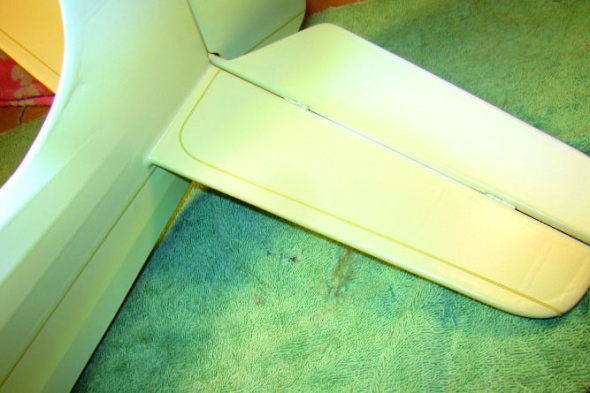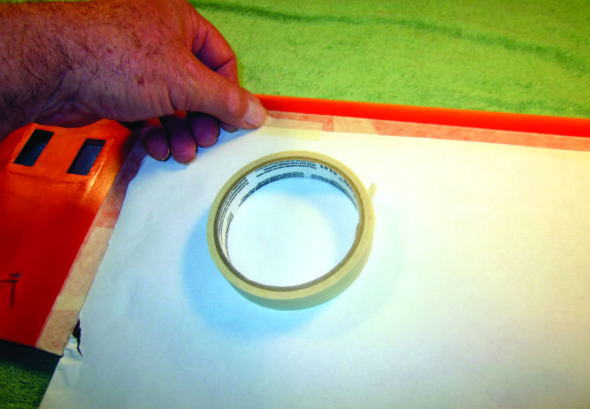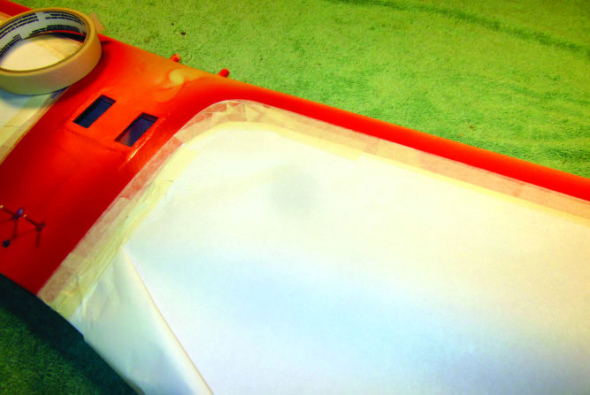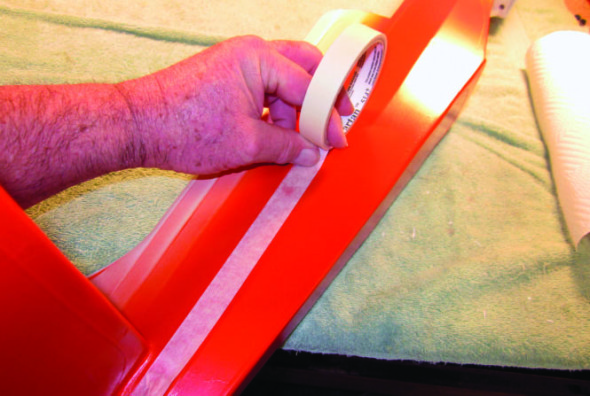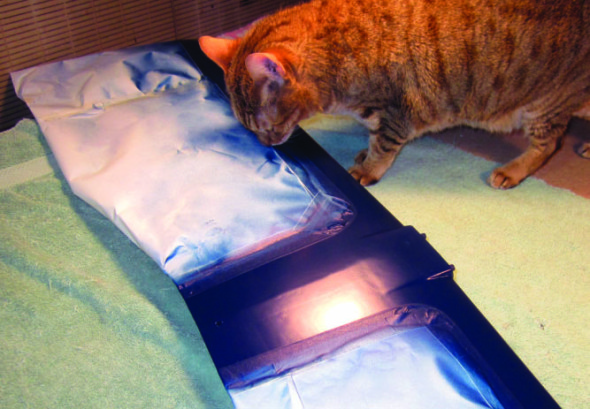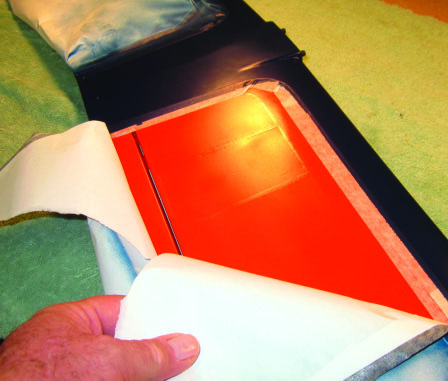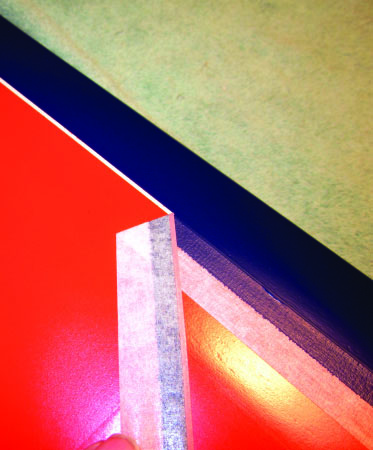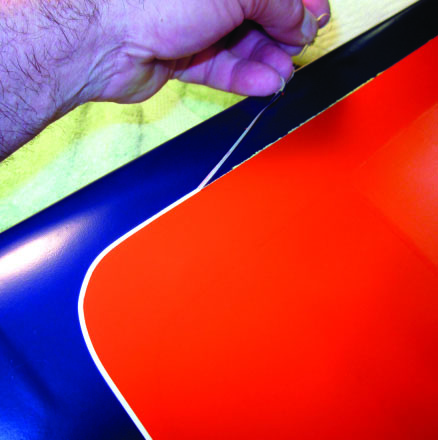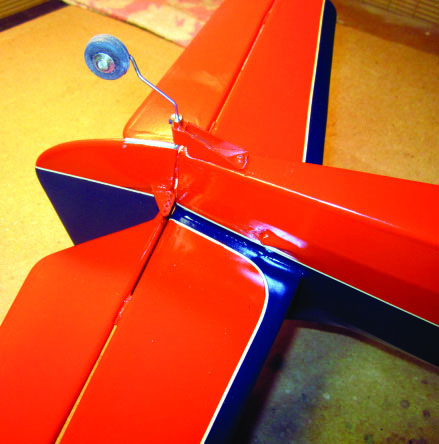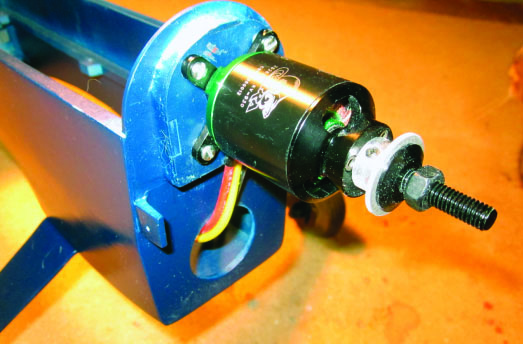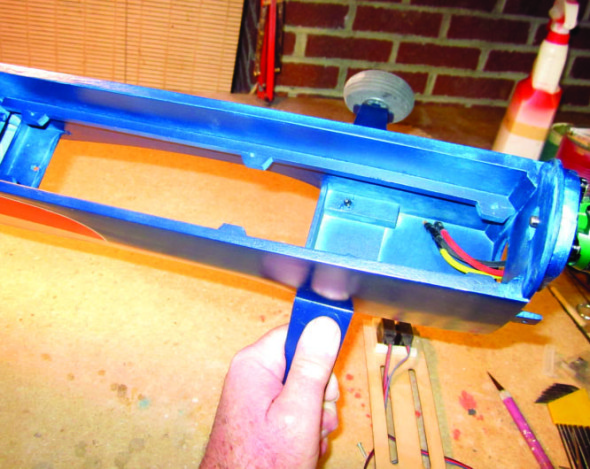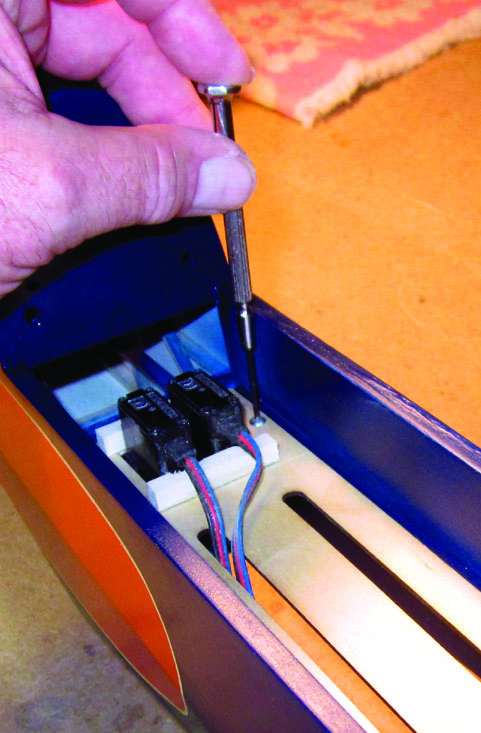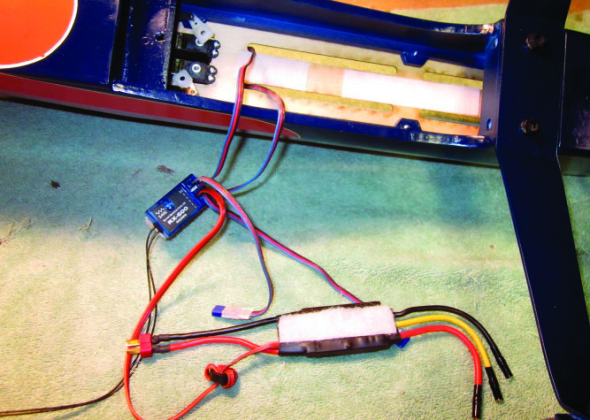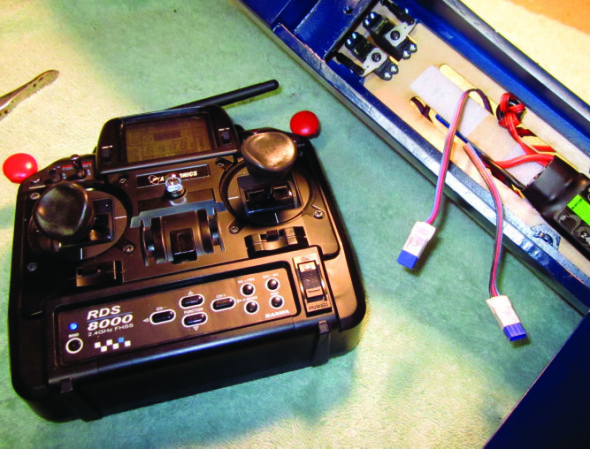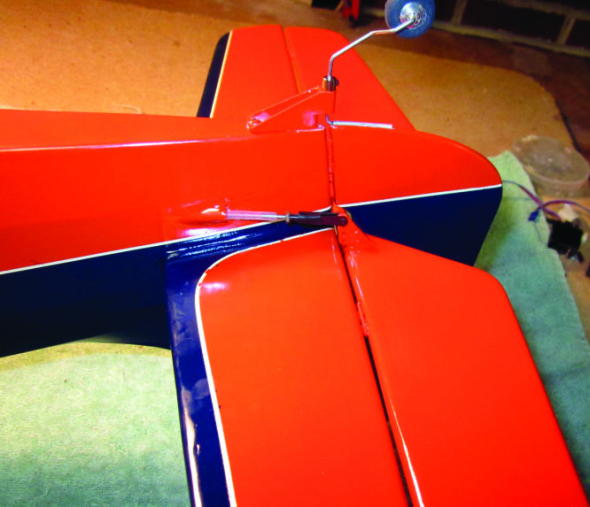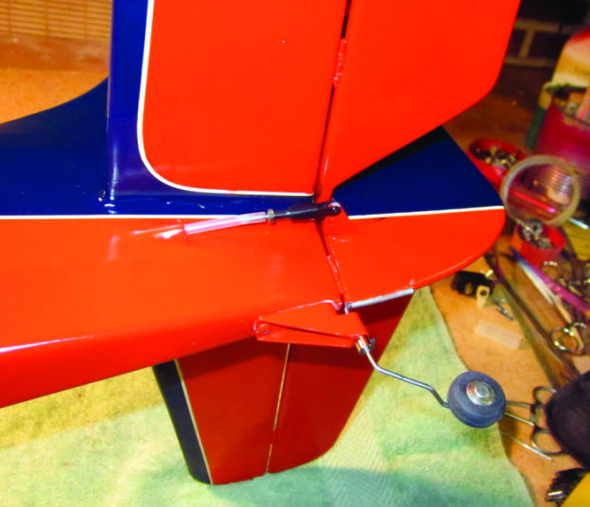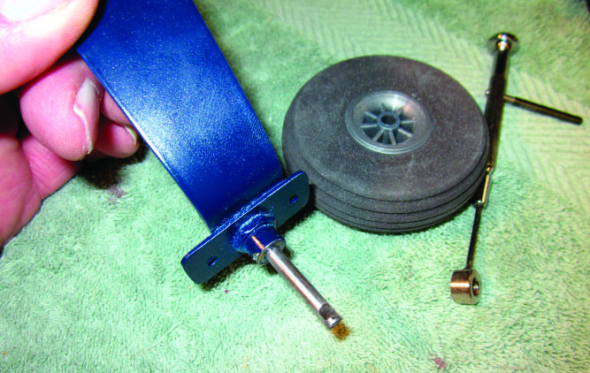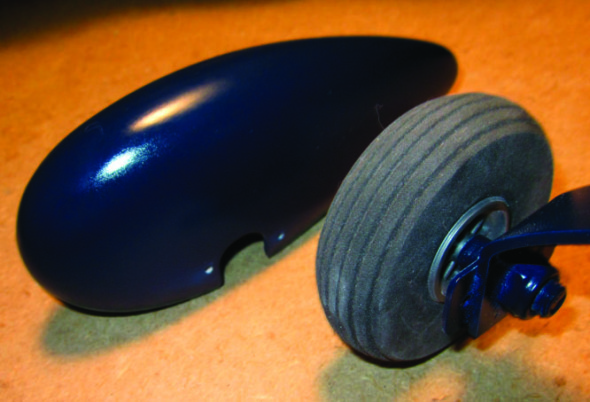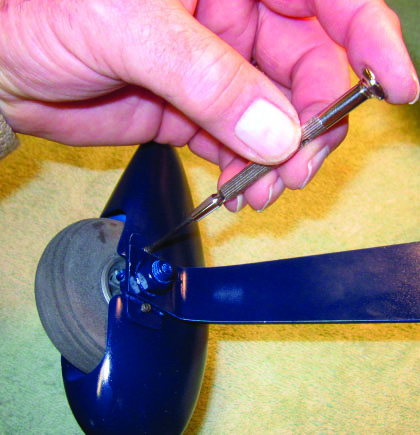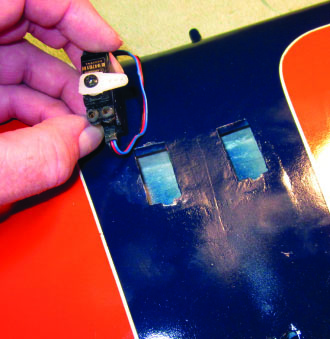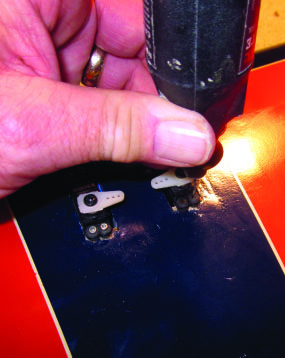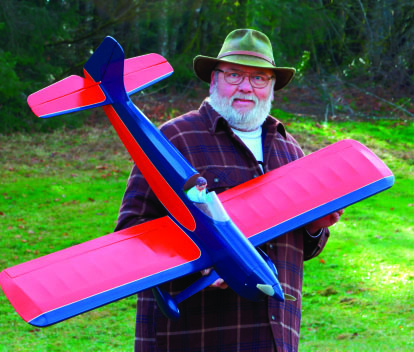 SUMMARY
That's it. The Return of the TigerKitten is complete. Next time around I'll get back with the Stinson SR-9 project I put off working on a year ago to help get the Premier Balsa Kits TigerKitten project off the ground.
The fun doesn't end here. Go to rcmodel.com to see all the rest of the details of getting this TigerKitten into the air.
CONTACTS
AIRTRONICS airtronics.net, (714) 964-0827
COBRA MOTORS innov8tivedesigns.com,
(760) 468-8838
DREMEL dremel.com, (800) 437-3635
DUBRO dubro.com, (800) 848-9411
STITS stits.com, (817) 279-8045