Featuring stunning 2014 racing colors that are officially licensed by Lewis Air Legends of Reno, Nevada, the E-flite Rare Bear is capable of 100 plus MPH right out of the box! Just like the the grossly overpowered, full scale Grumman F8F-2 Bearcat that is the legendary Reno racer named Rare Bear, the E-flite Z-Foam™ construction model is outfitted with an extreme oversize, high performance brushless power system and a special racing propeller. A built-in scuff plate on the bottom of the fuselage helps to protect the airframe when belly landing. Experienced racing pilots and intermediate sport pilots who crave high-speed models will enjoy the thrilling in-flight capabilities of this Bind-n-Fly model. It comes out of the box with Spektrum 16-gram metal gear micro servos, brushless power system and a Spektrum AR636A 6-channel 2.4GHz DSMX AS3X technology equipped receiver already installed. Simply add the recommended E-flite 3300mAh 4S 14.8V 50C Li-Po battery  and a full range DSM2/DSMX aircraft transmitter and let the races begin!
Specifications:
| | |
| --- | --- |
| Wingspan: | 34.6 in (880mm) |
| Length: | 34.0 in (865mm) |
| Wing Area: | 287 sq in (18.5 sq dm) |
| Flying Weight: | 46.7 oz (1324g) |
| Motor Size: | 15-Size Brushless 1200Kv |
| Recommended Motor Battery: | 3300mAh 4S 14.8V 50C LiPo |
| Minimum Required Radio: | DX6 |
| Propeller Size: | 8×8 Electric |
| Minimum Speed Control: | 70-Amp (Included) |
| Flaps: | No |
| Retracts: | No |
| Approx Flying Duration: | 4 minutes |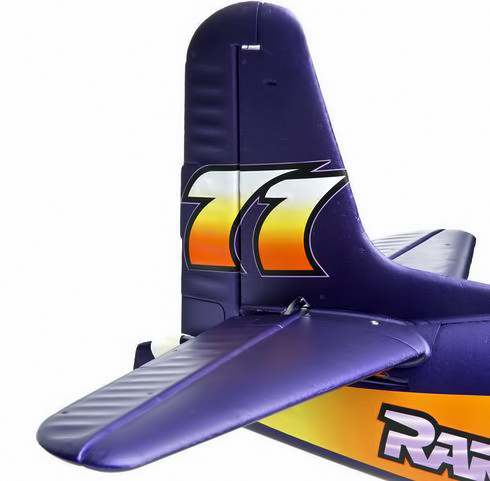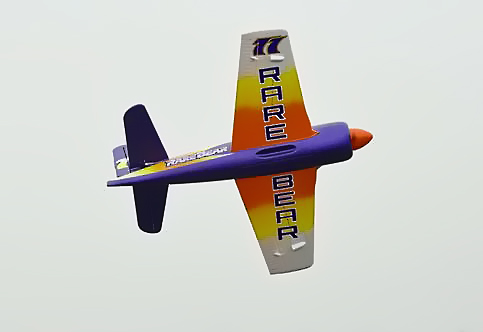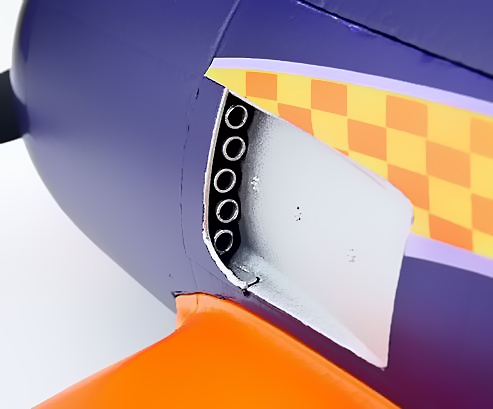 Also available in a Plug-n-Play version. Click over to Horizon Hobby for more information or to Pre-order your own!