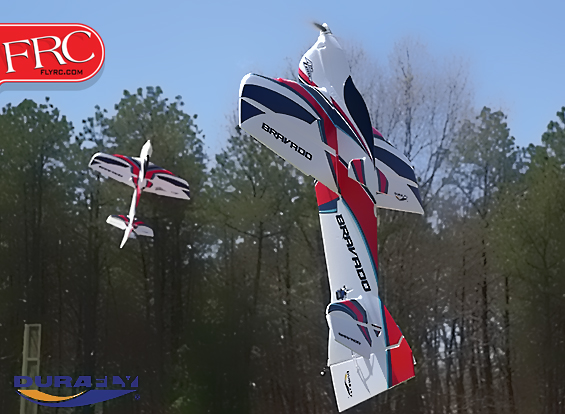 Pilots who like flying 3D in their local park or schoolyard will want to have a look at the latest offering from the Durafly gang. The Bravado 3D is a 1000mm EPO composition and the first model from Durafly to feature their Aircore technology foam.  Aircore is both lightweight and strong and is described as being capable of enduring the demanding flight regimens typical to 3D and extreme aerobatic models.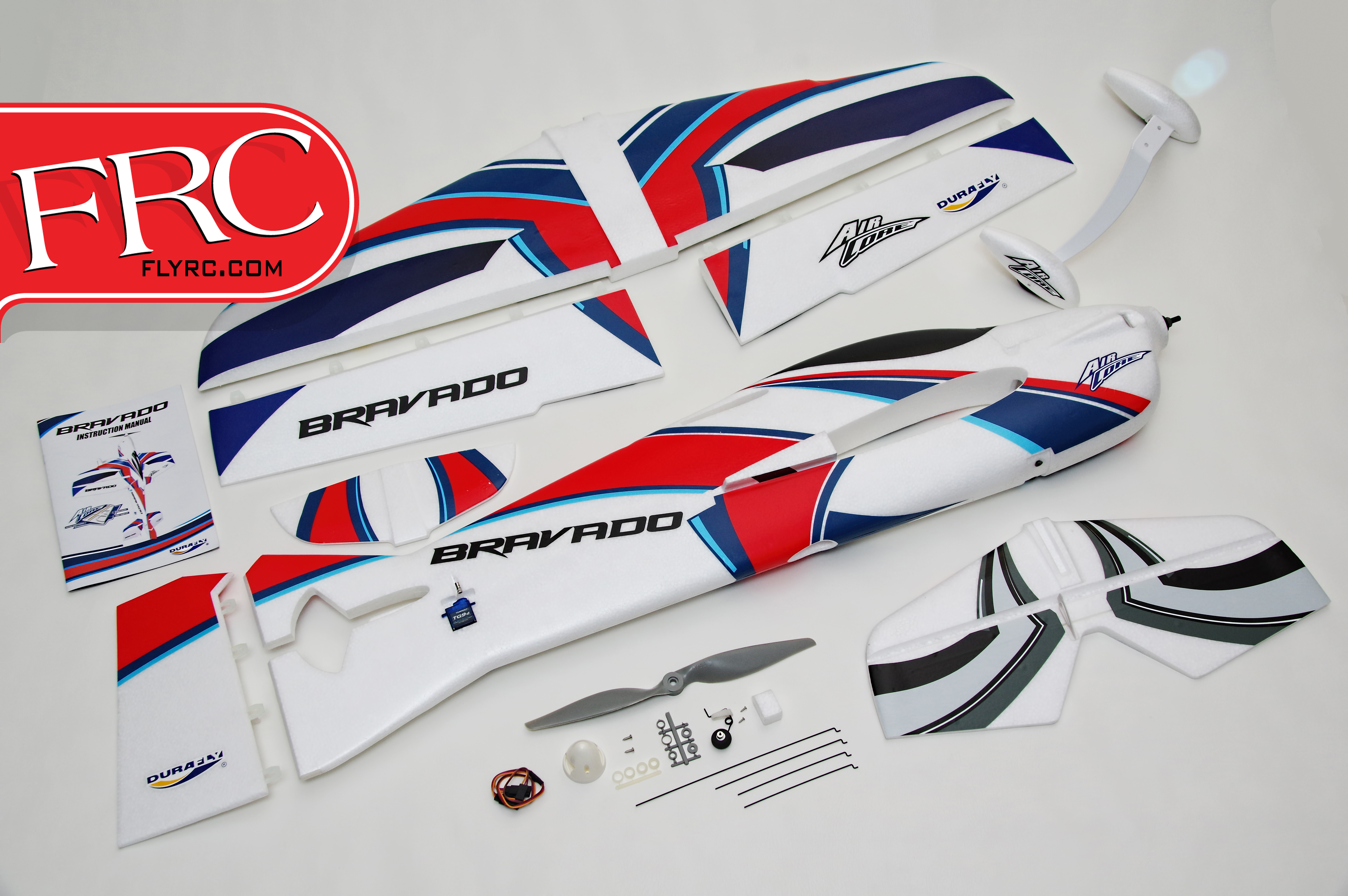 The Bravado uses high torque Turnigy TG9 digital servos to move its oversize control surfaces and features an over spec'd brushless power system to ensure that pilots will have plenty of power on tap to perform a full days worth of blenders, harriers and any other extreme maneuver that a pilot can think of. As a Plug-n-Play kit, the Bravado requires only a minimum for channel radio system and 3S 11.1 volt 1000-1300mAh LiPo battery for completion. We received a Bravado for review this week and our assigned and eminently qualified 3D pilot Josh has already assembled it. Watch for more media and a full review of this new Durafly acrobat very soon!
SPECIFICATIONS:
Wingspan: 1000mm (39.4 in.)
Motor: 2814 1000kv
ESC: 40 Amp
Servo: 4 x Turnigy TG9d 9g digital servo's
Radio/Receiver: 4ch or greater Tx/Rx (required)
Battery: 3s 1000-1300mah lipo 25c min (required)
Prop: 11 inch
Assembly Time: Less than 1 Hour
Click through to HobbyKing.com for more information on this new extreme performer!