This month's column is based on Building the Stinson SR-9, blog No. 12, on www.rcmodel.com. For direct access to all of my blog entries on this (or any other) project, go to the archives tab partway down my home page and click the appropriate subject under catagories.
I haven't been able to add as much as I'd like to the Stinson SR-9 story recently. Let's just say that life has been really generous in providing me with things to do that don't include model airplanes. However, there are LOTS of neat things going on in my shop, among them slow but steady progress on this airplane. Let's get back to work.
During the last blog post on my website, I showed you how the Stinson kit design requires you to laminate several components of the nose structure (the fuselage ahead of former F-3, which lies in line with the leading edge of the wing) from die cut 1/8 inch plywood components and then to add various basswood strip spacers. These ensure that the firewall (F-1), which serves to define and lock in the angles at which the motor mount structure will relate to the rest of the airplane, will end up exactly where it is supposed to be. These angles define sidethrust and downthrust offsets, which are critical to building a good-flying airplane. By designing discrete offsets into the structure rather than leaving them to be determined by the odd shim or spacer later, the designer has added real value to this kit.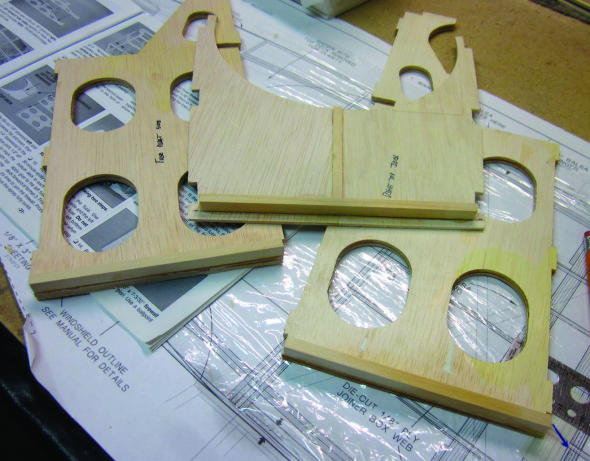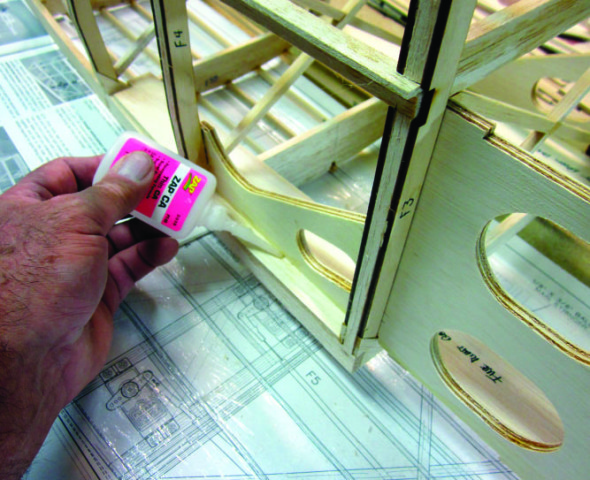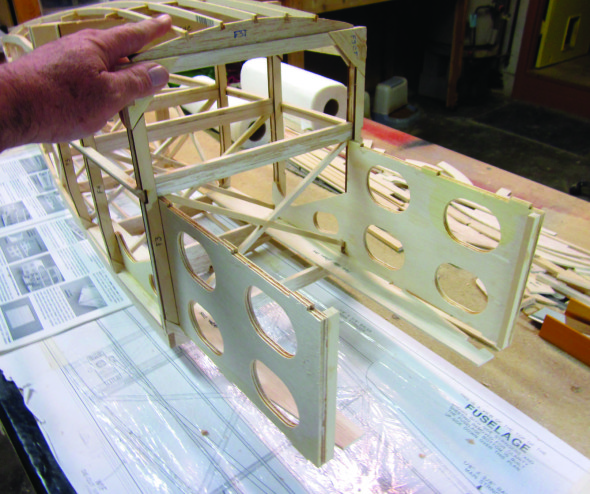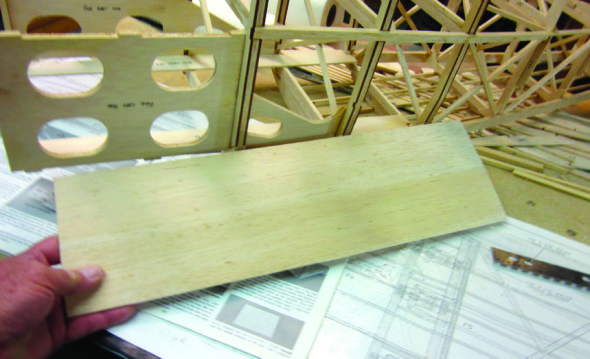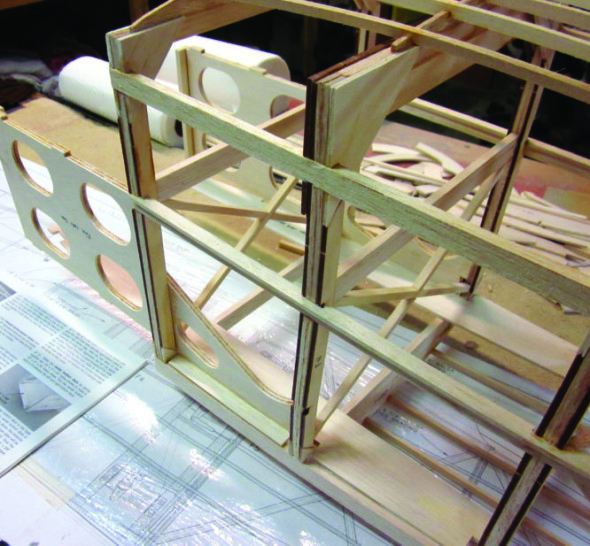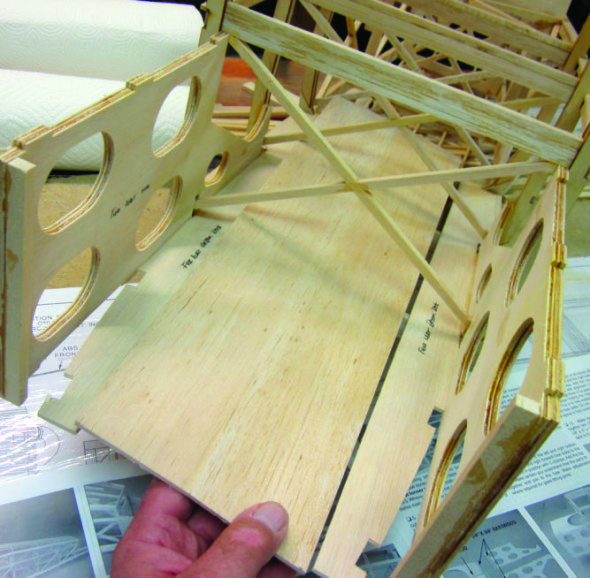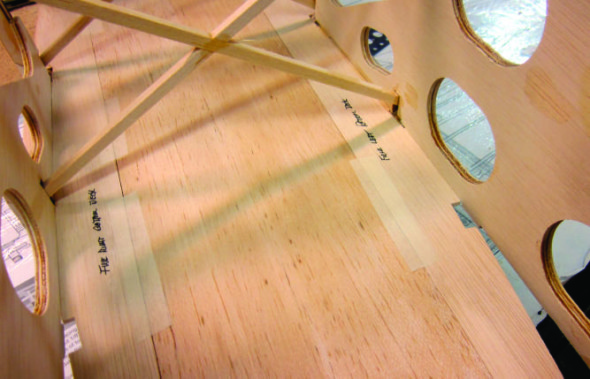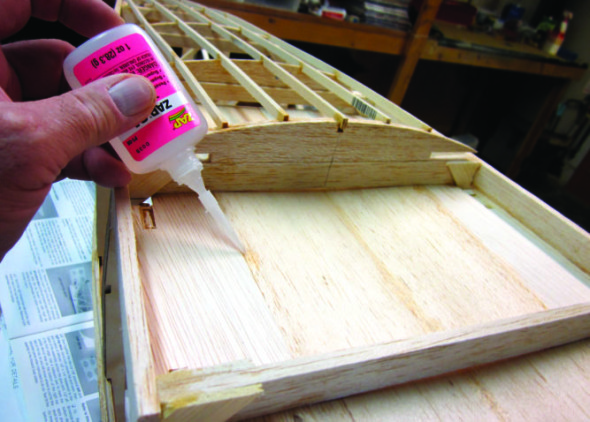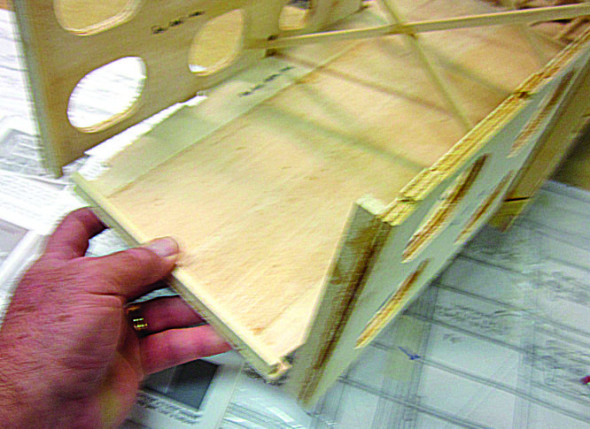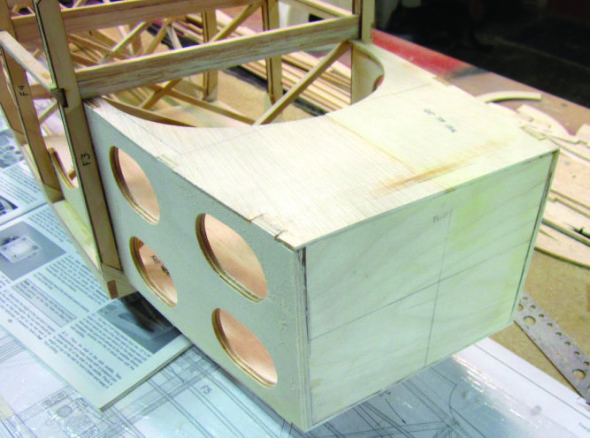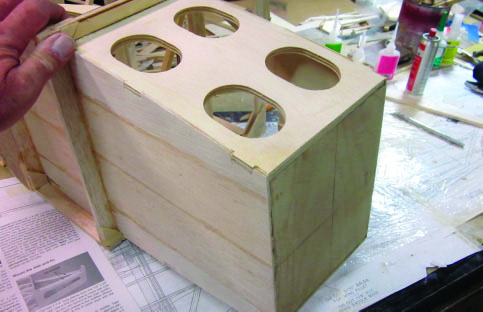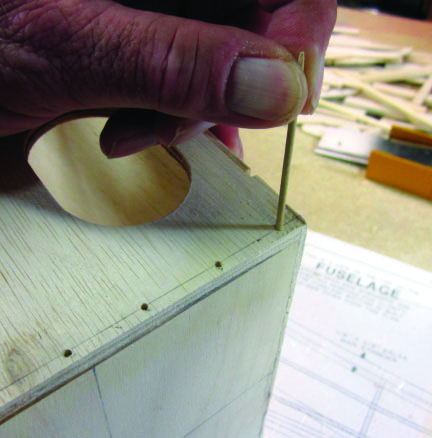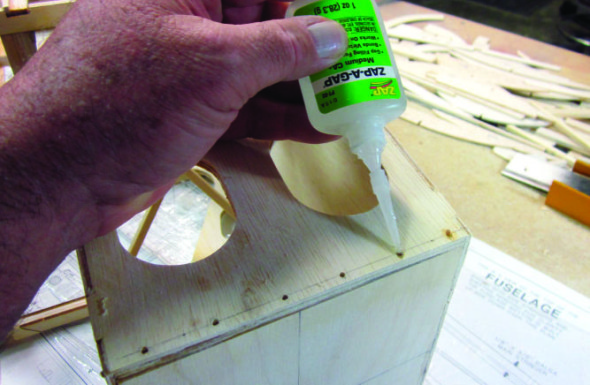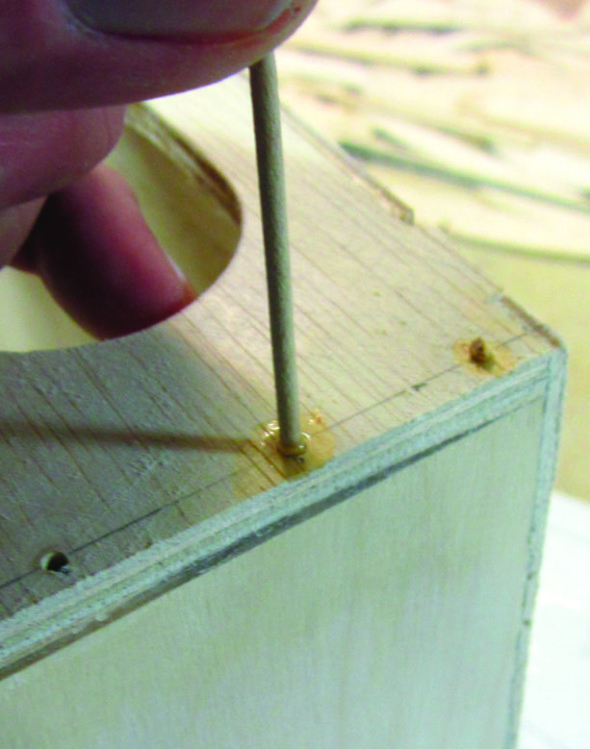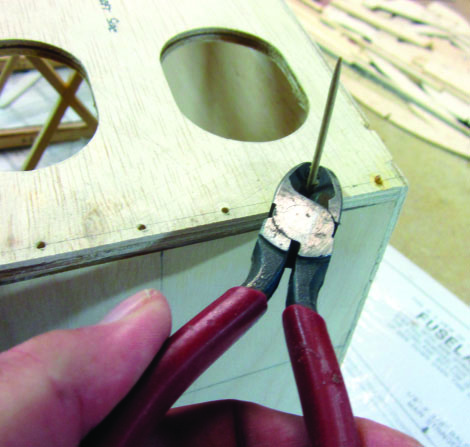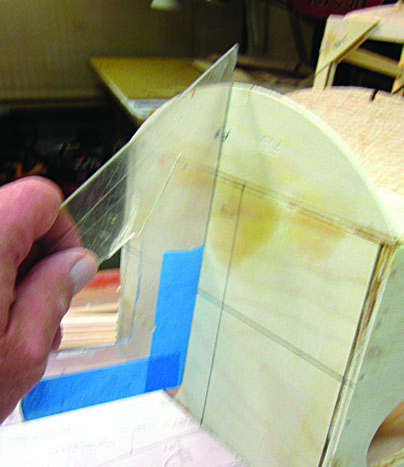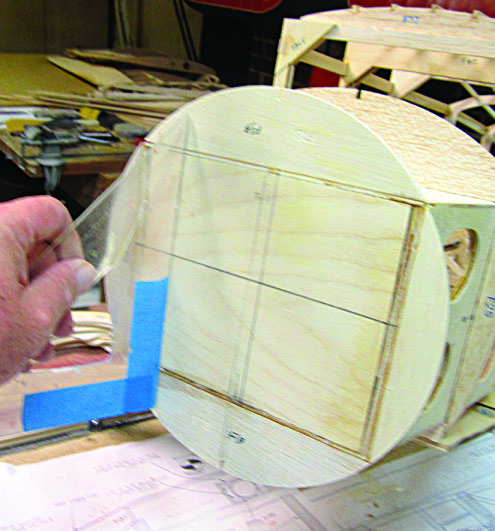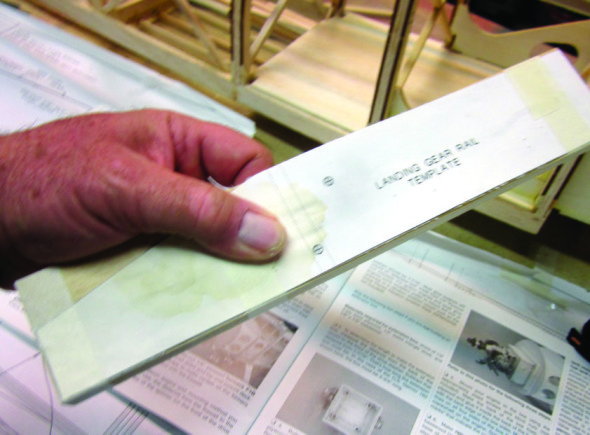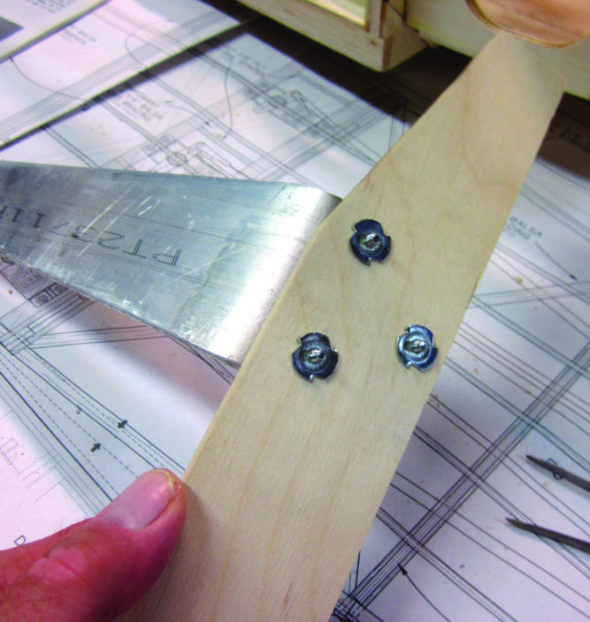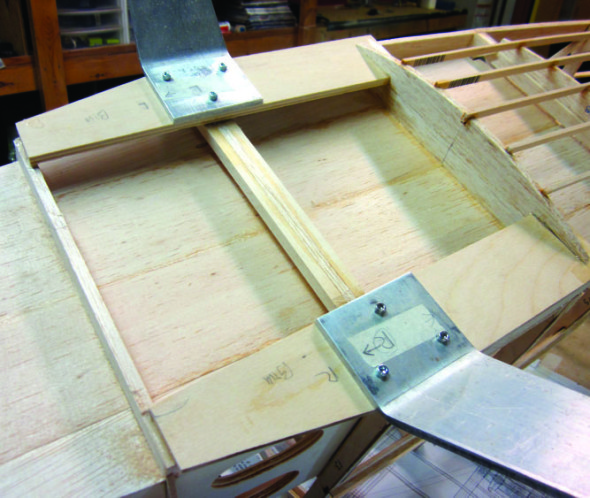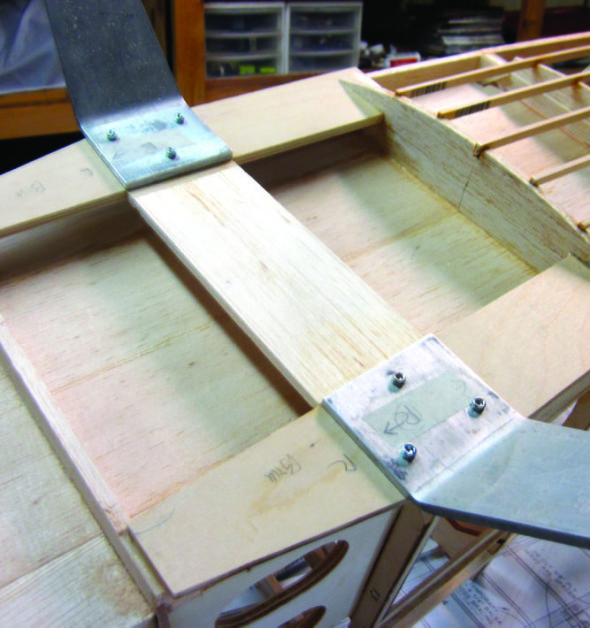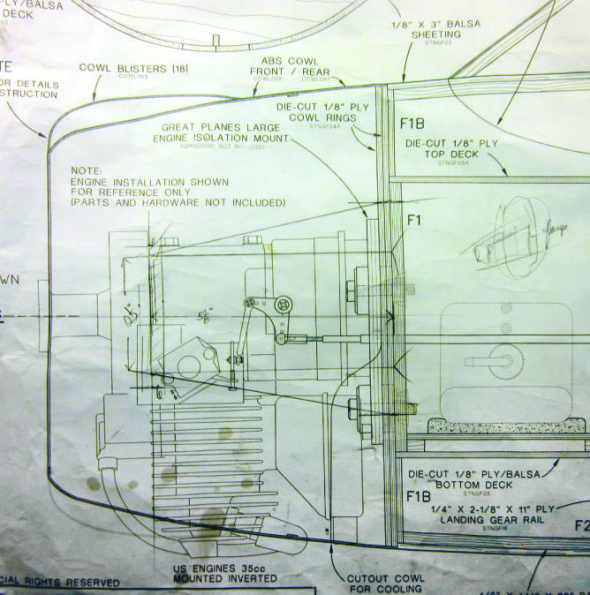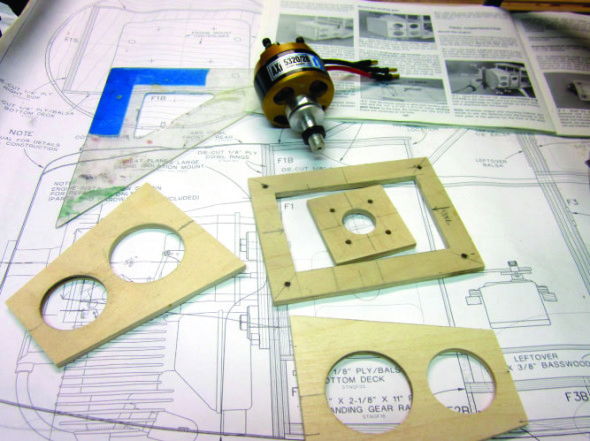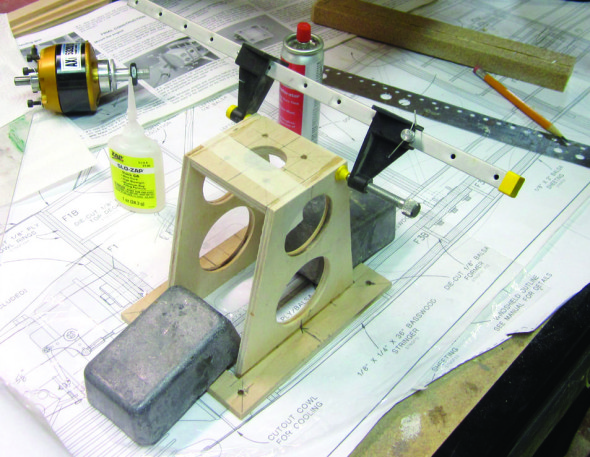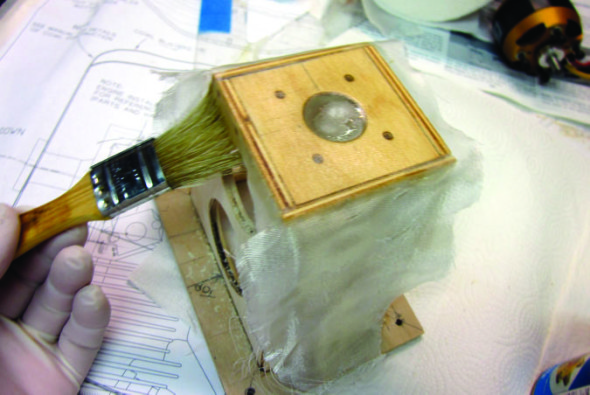 SUMMARY
Next time I'll let you have a look at the finished box all cleaned up and mounted on the airplane with the motor in place…which is where I'm going to need it to begin fitting the cowl. That's all we have room for here, but there's more. Go to http//:www.rcmodel.com/2012/10/ building-the-stinson-sr-9-12/ to see all the rest of the details of Stinson blog No. 12.