Heli-Max has combined Axe 100 CP agility with an aggressive brushless power system to create the Axe 100 SS (Super Sport Brushless). It has the same performance-proven flybarless collective-pitch head and TAGS three-axis gyro found in the CP, but expands the performance possibilities with a number of updates. A 14,750kV brushless outrunner motor and brushless 10A controller boost power. Other enhancements include an extended tail boom as well as a new frame and new rotor blades. It's perfect for the pilot who wants to push the limits — and it's available as an all-in-one RTF with radio or in a Tx-R (Transmitter-Ready) version.
Features:
– Brushless-powered for mastering the most demanding stunts.
– Reinforced, molded airframe to accommodate brushless motor power.
– Features an individual controller and servos to maximize performance and simplify maintenance.
– Extended tail boom for improved tail authority.
– Dependable, responsive motor-driven tail rotor
– Ideal for indoor and outdoor flying.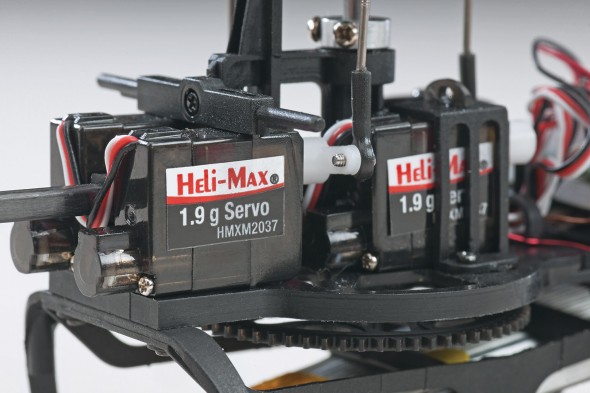 Both Axe 100 SS helis include:
– The assembled Axe 100 SS
– TAGS three-axis gyro
– Installed SLT receiver & servos, 14,750kV outrunner brushless motor & 10A brushless controller
– 3.7V 400mAh LiPo battery
– Variable-rate, balancing AC LiPo charger
– Spare main blades and screwdriver
The Axe 100 SS RTF also includes a TTX610 6-channel 2.4GHz transmitter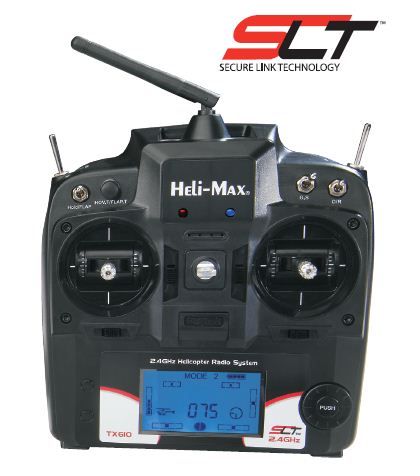 Specifications
Rotor Diameter: 9.5 in (242 mm)
Weight (w/o battery): 1.7 oz (48 g)
Length: 10.4 in (264 mm)